Students heap praise on Hindi at KCP Siddhartha Adarsh Residential Public School in Vijayawada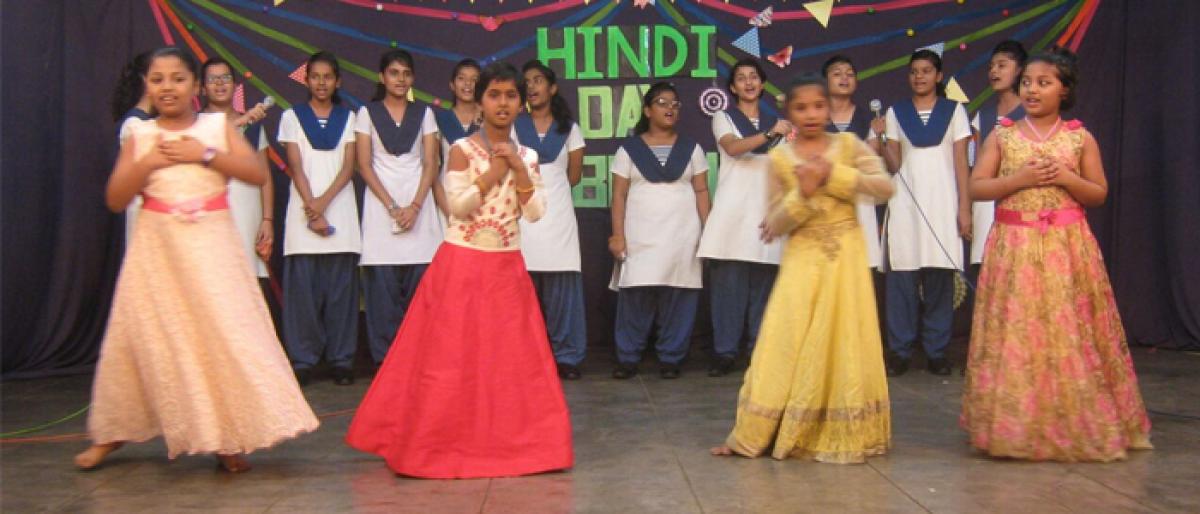 Highlights
As part of Hindi Divas, a programme was organised at KCP Siddhartha Adarsh Residential Public School here on Friday
Vijayawada: As part of Hindi Divas, a programme was organised at KCP Siddhartha Adarsh Residential Public School here on Friday.
The programme was aimed at enlightening the students about the importance of Hindi language and also history of language, said Dr K Bhavanarayana, principal.
Addressing the students on the occasion, he briefed about the biography of Rajendra Sinha, Kaka Kalelkar, Maithali Sharan Gupth, Jayshankar Prasad.
He said that Rajendra Sinha's birthday was celebrated as Hindi Day every year and explained about language and its importance which benefits an individual when he settles in the Hindi peaking areas of the country.
The students sang songs in praise of Hindi, and made speeches and recited poems of amazing facts regarding the language, with an aim to rekindle the love for India's official language among students.
Various programmes were organised on the occasion and the students presented in the events with enthusiasm.