Cluster works at slow pace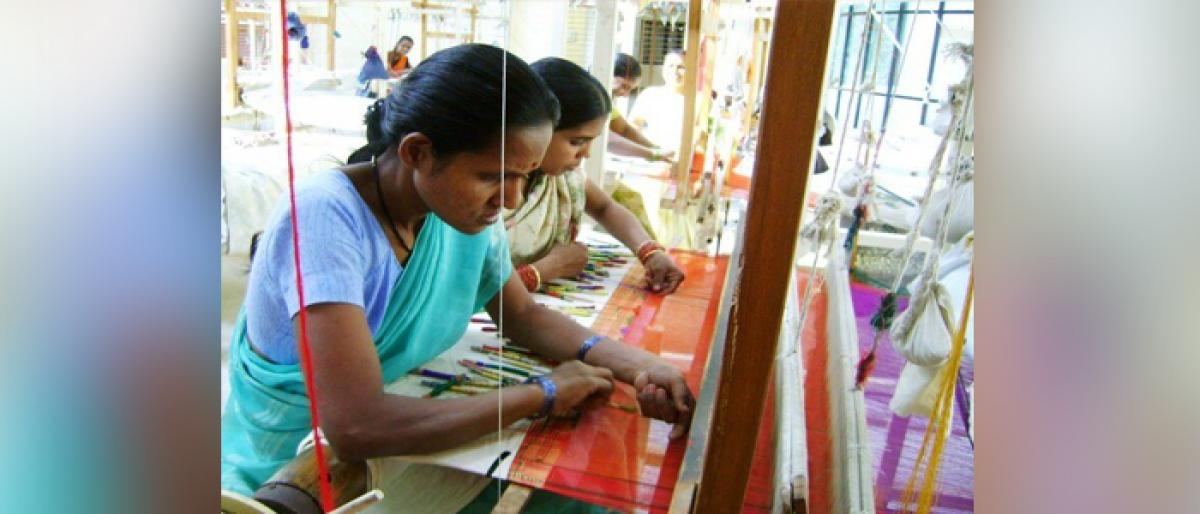 Highlights
The central government had sanctioned three handloom clusters for weavers at Puttaparthi, Dharmavaram and Uravakonda nine months ago
Centre 3 clusters for weavers in Anantapur district
Rs 2 crore granted to each cluster but the works yet to take off
nce completed, employment can be generated to 785 weavers
Anantapur: The central government had sanctioned three handloom clusters for weavers at Puttaparthi, Dharmavaram and Uravakonda nine months ago.
It had granted Rs 2 crore for each cluster but these clusters establishment are yet to take off, due to the lethargic attitude in this regard by the state government.
The Puttaparthi cluster will benefit 220 weavers, Dharmavaram cluster 300 weavers and Uravakonda cluster 265 weavers.
The Department of Handlooms and Textiles had actually sent proposals for setting up 71 clusters but in the first phase only 3 clusters were sanctioned.
The largest number of proposals went from Dharmavaram that is for 34 clusters, but the former was sanctioned only one cluster.
Weavers in the district are an unhappy lot as the 3 clusters sanctioned nine months ago have not seen the light of the day.
The office of the Handloom department maintains that several hurdles had come in their way and had delayed the process.
However, now efforts are being made to ground the clusters on a fast track basis.
AP Handloom Workers State Secretary Chalapathi has in a statement found fault with the central government for doing injustice to the district by sanctioning a pittance to the district.
Dharmavaram, the weavers' town is given just one cluster, he lamented.
He said that the 3 clusters would not even provide employment to 1,000 weavers.
The government must clear all proposals sent to it and create work for 1 lakh weavers, he added.