Good response to Yuva Nestam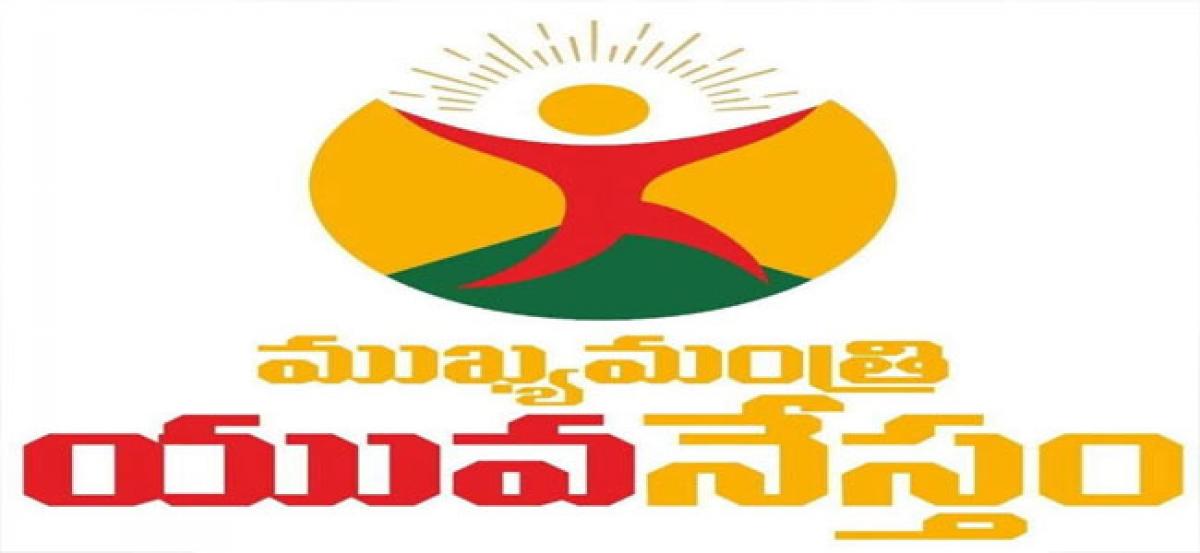 Highlights
In a record of sort, more than 3,30,000 youth visited the Mukyamantri Yuvanestam website at http yuvanesthamapgovin, within 24 hours after its launch by Chief Minister N Chandrababu Naidu
Amaravati: In a record of sort, more than 3,30,000 youth visited the Mukyamantri Yuvanestam website at http:// yuvanestham.ap.gov.in, within 24 hours after its launch by Chief Minister N Chandrababu Naidu. The statistics related to the visitors to the website are available on the "Hit counter" of the website, on real time basis. The Chief Minister launched the website on Friday evening around 7pm, and more than three lakh youth have gone through the website by 4pm on Saturday to register their details on it. The state government estimated that there will be 12 lakh eligible beneficiaries under the scheme.
The eligible candidates have to register their digital application from Sept 14 to October 2 to get the benefits under the Mukyamantri Yuvanestam scheme. The state government is planning to provide Rs 1000 per each eligible unemployed youth, apart from providing skill development training. The scheme is one among many promises made by Chandrababu Naidu in his election manifesto. Out of the total visitors, more than 80,000 youth applied for the benefits. About 15,600 applications were approved on Saturday. Interestingly, more than 1,600 unemployed youth rejected the benefits voluntarily by clicking on "Opt Out" option provided in the website.
The RTGS authorities have received more than 5,100 grievances from the youth and they solved nearly 600. Eligible youth could contact the RTGS authorities for their grievances through 1100 or they can directly send a mail to the authorities, the mail ID is available on the website. On the other hand, the mobile application of the scheme also getting good response and more than 10,000 youth downloaded within one day. Meanwhile, the government is providing updates on social media like Facebook and Twitter regarding the scheme and its benefits for wide publicity. Youth could reach it on Twitter through https://twitter.com/ YuvaNesthamAP and on Facebook through https:// www.facebook.com/ yuvanesthamap.