GITAM varsity creates record in campus placements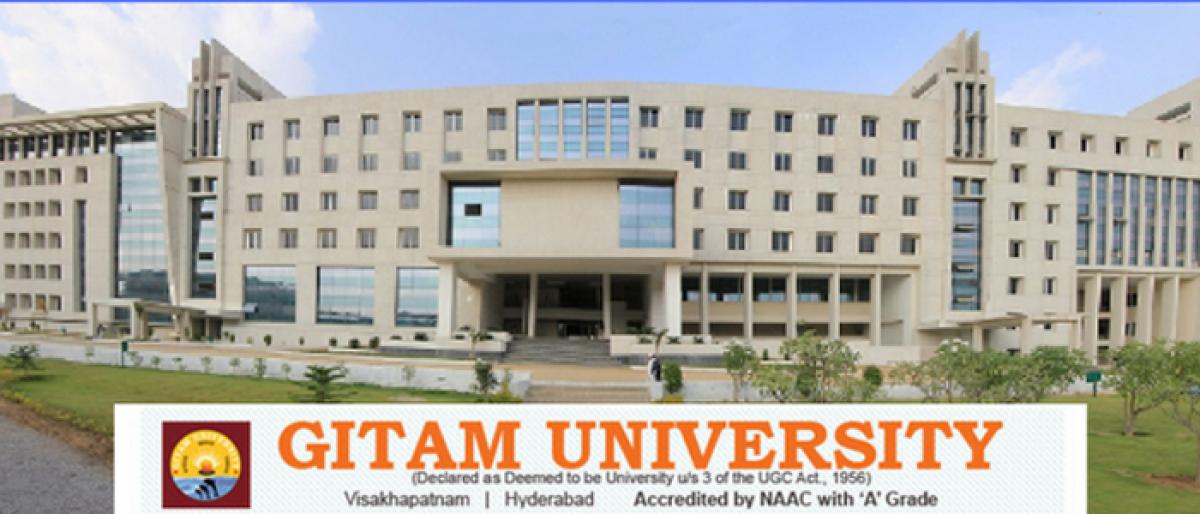 Highlights
GITAM University created a state record in campus placements by crossing 1,000 mark this year
Visakhapatnam: GITAM University created a state record in campus placements by crossing 1,000 mark this year.
The placement season for the current year 2018-19 started on a brisk note in August 2018 with more than 25 top notch companies recruiting 1,002 students.
Some of the prominent recruiters include Microsoft, TCS, Accenture, Deloitte, MuSigma, NCR, Invenio, Value Labs, State Street Services India, FLSmidth and Co, Virtusa, Appeal Group and Value momentum.
There were a clutch of super dream companies offering high packages like Microsoft Rs 15 lakh per annum, TCS Digital Rs 7 lakh, NCR Rs 7 lakh, Deloitte Rs 6.2 and Informatica Rs 6.7 lakh.
"We owe a great sense of gratitude to the many companies that have reposed their trust in the quality of our students," said Prof MS Prasada Rao, Vice Chancellor, GITAM University. He appreciated the students for their talent.
For the last three months around 30 companies visited GITAM and recruited 1,002 students which created a record in Telugu states, informed by GITAM Registrar Prof M Potharaju.