Pat for SPDCL officials for handling Titli crisis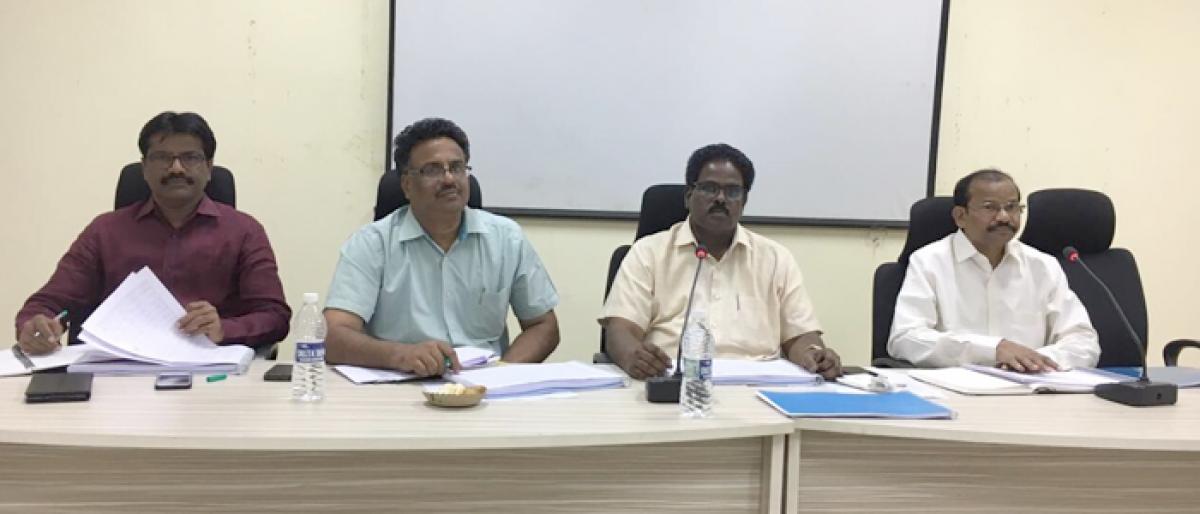 Highlights
SPDCL chief engineer K Rajabapaiah appreciated Guntur district officials for restoring power within short time in the Titli hit Srikakulam district
ADVERTISEMENT
Guntur: SPDCL chief engineer K Rajabapaiah appreciated Guntur district officials for restoring power within short time in the Titli hit Srikakulam district.
He addressed a meeting held at the SPDCL office in Guntur city and stressed on need to use spun poles in the sea shore areas.
He warned that he will take steps if there were any irregularities in IPDS, HVDS schemes. He will inspect improvement works also. He instructed take readings in the IRDA system.
SPDCL superintendent engineer Jaya Bharat Rao also spoke.SPDCL district officials were present.