APSPDCL bags 2 national awards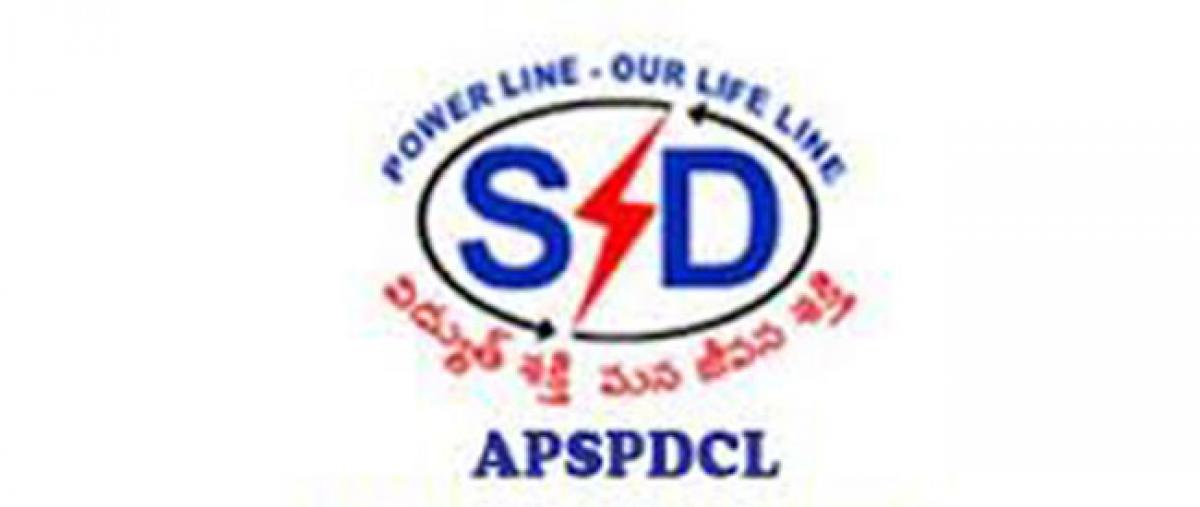 Highlights
Andhra Pradesh Southern Power Distribution Company Limited APSPDCL has won the prestigious national awards for its impressive achievements in Ujwal DISCOM Assurance Yojana UDAY and for performance improvement of power utilities
Tirupati: Andhra Pradesh Southern Power Distribution Company Limited (APSPDCL) has won the prestigious national awards for its impressive achievements in Ujwal DISCOM Assurance Yojana (UDAY) and for performance improvement of power utilities.
The awards were presented at the 12th India Energy Summit on Clean Energy in Every Home organised by the Indian Chamber of Commerce (ICC) with the support of the Ministry of Power, Government of India in New Delhi, Wednesday.
The Indian Chamber of Commerce has declared the awards to APSPDCL which stood first in achieving the targets set under the UDAY scheme at national level. APSPDCL and APEPDCL also jointly stood first under the category of performance improvement of power utilities.
Chief General Manager (CGM) D Yesunadhu along with General Manager P Ayub Khan received the awards from the ICC panel members on behalf of the SPDCL Chairman and Managing Director MM Nayak. CMD Nayak expressed his happiness at SPDCL bagging two national awards and attributed it to the untiring efforts of the employees.