Setti Balijas want proportional representation in Rajamahendravaram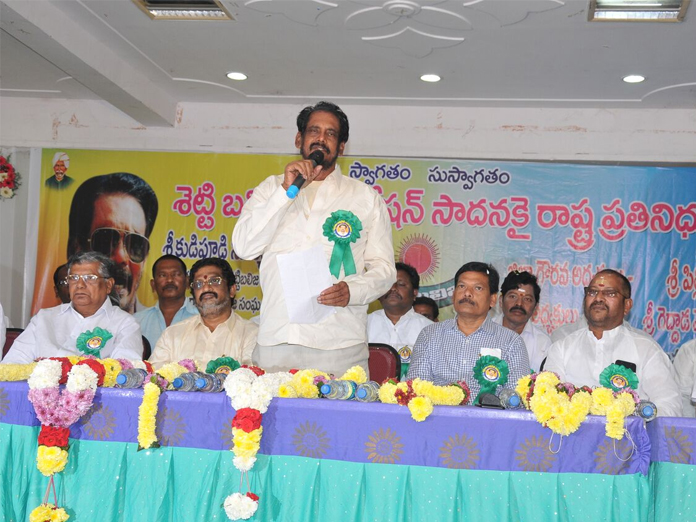 Highlights
Setti Balija Association leader K Suryanarayana Rao has said that the political parties were using Settibalija and Gowda communities as their vote banks only
Rajamahendravaram: Setti Balija Association leader K Suryanarayana Rao has said that the political parties were using Settibalija and Gowda communities as their vote banks only.
Participating in a meeting held here on Monday, he said after elections the parties were forgetting the promises given to them.
The two communities were not getting share in legislative houses proportionate to their population.
He demanded that the parties allot MP seat and also vice-chancellor post as there was no MP and vice-chancellor from these communities. These two were long pending demands, he said.
He underlined the need to fight united until their demands fulfilled. Vasamsetti Gangadhar Rao and others were present.