BJP flays CM for 'cheating' BCs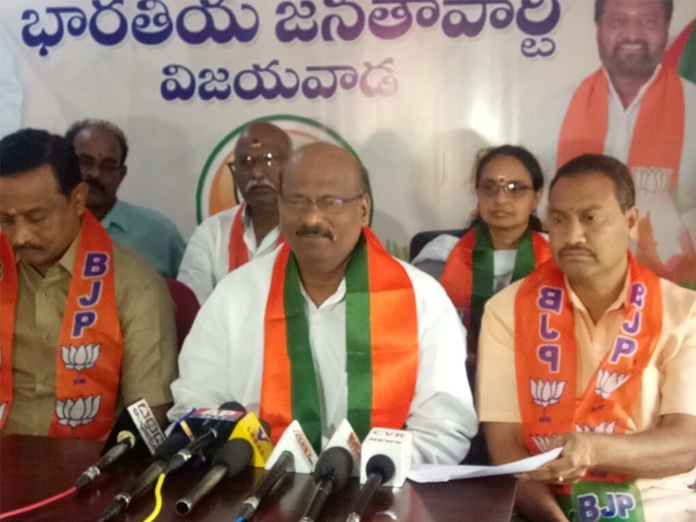 Highlights
BJP state unit has ridiculed Chief Minister Chandrababu Naidu for his sops on BCs at the Jayaho meeting held recently
,Vijayawada: BJP state unit has ridiculed Chief Minister Chandrababu Naidu for his sops on BCs at the 'Jayaho' meeting held recently.
The party official spokesman D Umamaheswara Raju told the media here on Monday that Naidu was cheating BCs by doing nothing for them during the last four-and-a-half years.
Naidu had ignored the assurances given to them in 2014 elections. His announcement to set up separate corporations for the BC communities was nothing but hoodwinking them.
The Chief Minister, who created hurdles for a BC prime minister to visit the state cannot claim love for BCs, he said.
The BJP leader said that it was the TDP government which had created a rift between the Kapus and BCs.
On the contrary, the TDP was blaming Prime Minister Modi for doing injustice to BC community by introducing reservation for OBCs, he criticised.
State BJP executive member Maganti Veera Babu, B Chandrabalu, BSK Patnaik, Narayana Swamy and others were present.