All welfare schemes may get cabinet nod today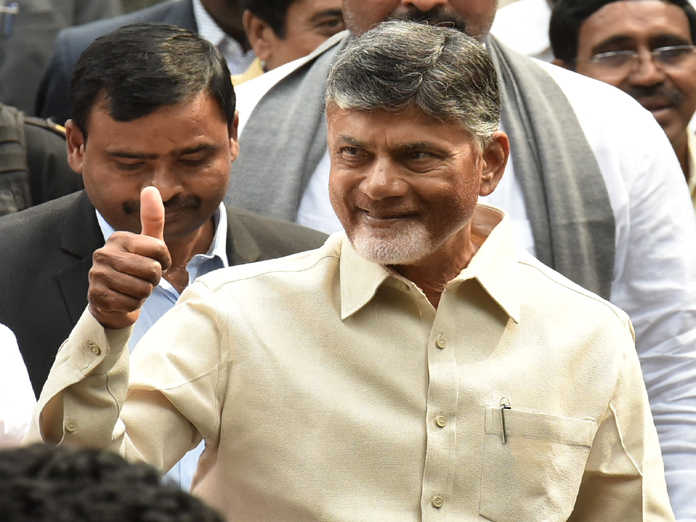 Highlights
Will this be the last cabinet meeting before the state goes in for elections This was the general feeling among the officials who were racing against time to prepare the agenda notes for the cabinet meeting to be held on Wednesday
Amaravati: Will this be the last cabinet meeting before the state goes in for elections? This was the general feeling among the officials who were racing against time to prepare the agenda notes for the cabinet meeting to be held on Wednesday. Chief Minister N Chandrababu Naidu directed the officials to list out all the pending issues and place them before the cabinet.
Normally cabinet agenda is prepared well in advance and the ministers are sent copies of agenda. This time, Naidu is learnt to have directed the officials to bring all pending issues which need to be cleared cabinet as table items.
Sources said this was being done since the government was expecting election notification for vacant MLC seats on Friday or Saturday. It is learnt that the proposals for providing smart mobile phones to women, modalities for implementing the Annadata Sukhibhava scheme, enhancing the quantum of money being given to various agencies for preparing mid-day meal to students in the government hostels and schools, proposals for allocation of land to the companies and institutions would come up for discussion and are expected to get the cabinet nod.
Once the official business was over, Naidu is likely to review the political situation and give directions to the ministers on how to keep up the tempo that has been generated by the Delhi Deeksha and how to counter the allegations and campaign against TDP by BJP and YSRCP. He may also discuss about the next rally of all opposition parties which is likely to be held at Amaravati soon. Naidu will also move a resolution thanking all those who went to Delhi and participated in the Dharma Porata Deeksha demanding special category status.