AP to showcase its energy saving practices at International event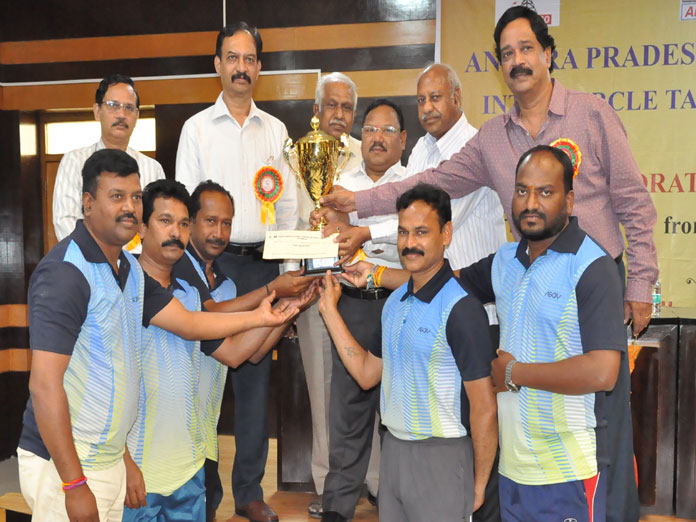 Highlights
Chief Minister N Chandrababu Naidu said on Sunday that German development agency, GIZ, invited Andhra Pradesh government to participate in a weeklong knowledge exchange programme on Energy efficiency building transformation Roadmap 2030Policy and Enforcement Framework to be held in Germany from February 25 to March 1
Vijayawada: Chief Minister N Chandrababu Naidu said on Sunday that German development agency, GIZ, invited Andhra Pradesh government to participate in a week-long knowledge exchange programme on 'Energy efficiency building transformation Roadmap 2030-Policy and Enforcement Framework' to be held in Germany from February 25 to March 1.
The Chief Minister said Andhra Pradesh would showcase its best practices of energy efficiency in the programme which is also expected to give a big boost to widen energy efficiency at state-level.
The state government has nominated chief executive officer of AP State Energy Conservation Mission (APSECM) A Chandra Sekhar Reddy to attend the five-day programme in Germany. In a teleconference with officials, the Chief Minister said energy efficiency was one of the top priorities of the government.
The state government was extremely keen to adopt global technologies in energy efficiency which helps to strengthen the AP power sector, gives economic benefits to every family in the state and benefit industrial sector too. "We have to search, examine and adopt the advanced technologies coming up worldwide on the energy efficiency front," he said.
He further said the state was ahead of other states in implementing energy efficiency programmes. "We are the champions at national level in implementing LED street lighting. Our state has begun LED street lighting programme in Visakhapatnam, which motivated other states to follow the same for achieving around 40 per cent energy savings.
East Godavari is the first district in the country with complete LED street lighting and AP is the only state which completed LED street lighting programme in almost all districts," he said. Energy minister K Kala Venkata Rao congratulated Ajay Jain, Principal Secretary, Energy, I&I,CRDA for getting this universal recognition in implementing energy efficiency measures in the state.