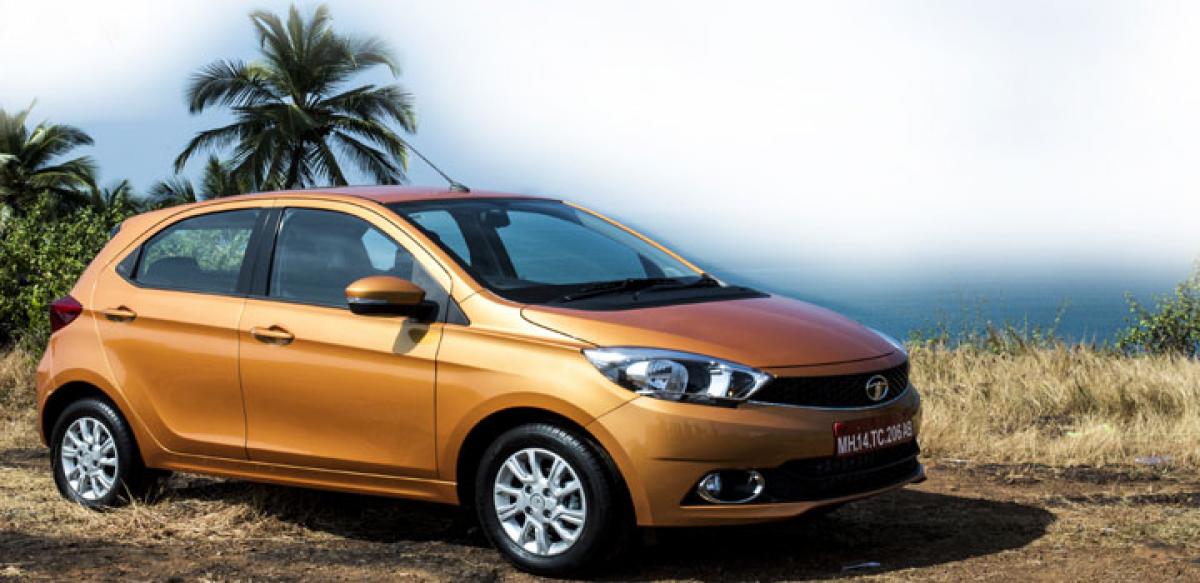 Highlights
There is a big difference between what people need vs what you think people need. Sadly, Indian automaker Tata Motors often confused between the two for quite a long time already.
ADVERTISEMENT
ZICA is supposed to make young urbanites drool and not fleet operators anymore. With ample space for a small Indian family and looks that will lure the youngsters, ZICA might just become a car that would get Tata back in the game. Reasons to buy: It's safe, it's got sound, like an eight speaker audio system from Harman
There is a big difference between what people need vs what you think people need. Sadly, Indian automaker Tata Motors often confused between the two for quite a long time already.
Well, it seems the winds of change are blowing and along with it flying are Tata's new birds. The first two; Zest and Bolt turned out to be surprising and refreshing products.
Everything was good except the design, which somehow appeared like an updated Indica. With the love-hate relationship Indian families have towards the Indica/go which always felt sticky with fleet operators' drool, neither Zest nor Bolt failed to spin any money for Tata, or swing a cat to say the least. Families did not want to buy a car that reminded them of stacked sardines in traffic signals, in parking lots of corporate companies of the universe.
Now, in an attempt towards a frantic image makeover Tata roped in the world's best footballer on board as their global ambassador for the new Tata Kite series. The bird from the Kite series is out of its cage, and rolls around like a Zippy Car, ZICA, is thy name. The vehicle will make its public debut mid-January, possibly at the Auto Expo.
Looks
ZICA is unlike any Tata car to roll out in years, possibly because it is designed, not overdone, in a tasteful and palatable way. You will know that you are looking at a ZICA when you see that it is smiling back at you. All credit goes to the hexagonal grille and front bumper. Revised and smoked head lamps and nice looking gloss black garnish the hood.
Tata has desperately tried to keep away from the Indica like silhouette; it is away from it but seems to have borrowed a few of its design cues from Hyundai (the second generation i10 and i20 to be precise).

Interiors
ZICA's interiors have been crafted for a premium feel. The geometric texture accented with chrome handles, knitted fabrics, colour harmony, layered design theme with a dual tone interior, customisable air vents, premium graphics on the fabric and body hugging seat bolsters lend a very upmarket and inviting feel to the interiors. The top end variant comes with colour-accentuated air conditioning vents in line with the body colour, to add a cool quotient to the interiors. The dashboard has been designed with all controls within easy reach and comes with the next generation infotainment system by Harman.
The car has been intelligently designed to provide 22 utility spaces, despite keeping the interior roomy. It has a large luggage space of 240 litres with the added convenience of shopping bag hooks along with markings mentioned on each hook for the weight. A separate partition for the tool kit and smart use of moulded carpets make the boot space very user-friendly.
Heart
The ZICA will be available in petrol and diesel variants, two new engines - Revotron 1.2l (petrol engine) and Revotorq 1.05L (diesel engine), developed by the company in-house.
The Revotron 1.2L delivers a power of 85 PS and a flat torque of 115 Nm @ 3500 rpm. The three cylinder naturally aspirated engine comes packed with Variable Cam Timing (VCTi) - which provides ideal cam events at various engine speeds, delivering optimum performance. This also allows 'internal' exhaust gas re-circulation to improve the fuel efficiency.
While the completely new Revotorq 1.05l delivers optimum power of 70 PS for ease of drive, both in city and on highways with the highest torque in the segment for wider engine speed zone – 140 Nm @ 1800-3000 rpm.
Both these engines have been designed and programmed to deliver superior fuel economy and a peppy driving experience with the Multi-drive mode – City and Eco.
Everything good
The AC vents - the best AC in the world went to Tata Nano (as Jay Leno said, while he was reviewing the first generation Nano), the one in ZICA is just better. The instrument cluster is one of my favourite parts. The instrumentations are more sporty this time and really informative. You have gear shift indicators, petrol range, sports-mode indicator, and a bazillion other things you wouldn't have expected in this segment.
The car comes packaged with many safety features such as the dual front airbags for maximum safety in case of a collision, advance 9th generation ABS with EBD and corner stability control, rear parking sensors with display on infotainment screen and energy absorbing body structure for superior safety.
The bestest thing
ZICA comes equipped with an infotainment and audio acoustics system designed exclusively by Harman and has an eight speaker audio system with speed dependent volume control.
Taking the Connectnext experience to the next level, ZICA has also introduced new segment-first applications like the Turn-by-Turn Navi app and the Juke-Car app.
Price and Variants
Tata will price the vehicle between Rs 4-5 lakh, and will follow the regular 3-4 branches of variant tree for both engines. An AMT is also in the pipeline.
Verdict
At present we can give you 583 reasons to buy the car, 550 out of which is about the infotainment system, ten about the interiors, seven about the vehicle stability, three about safety and two about the looks. Do the math, because you will be telling people that the last one reason, for ZICA is made of great.
By:Augustin Kurian