Hyundai Tucson to get 2L Petrol Engine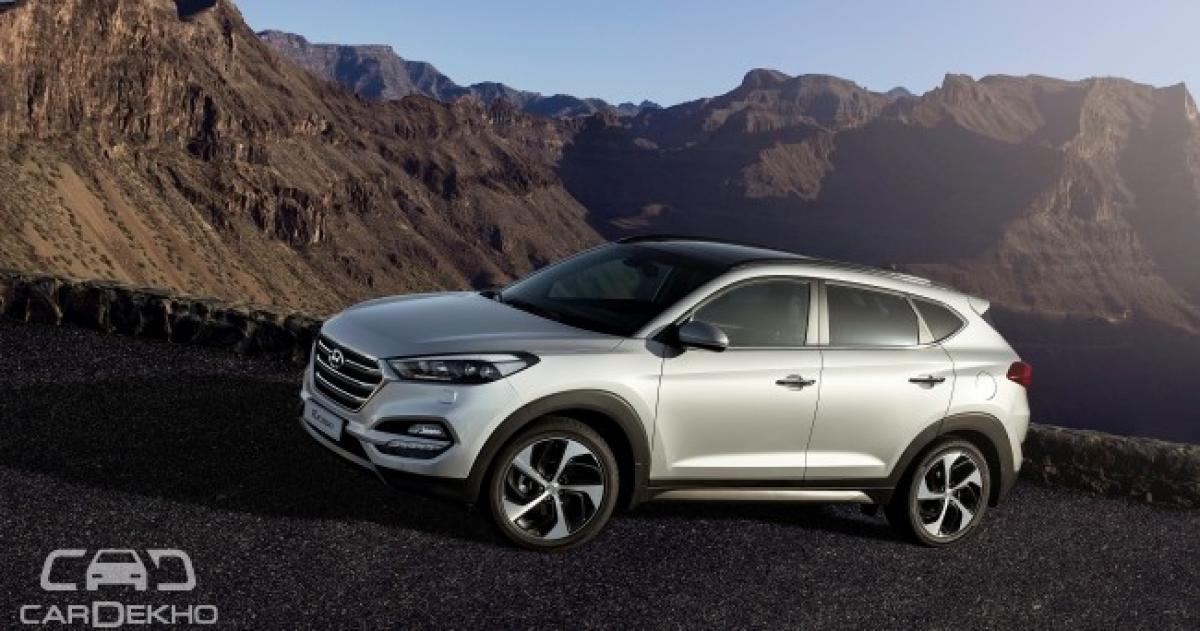 Highlights
Expect the diesel to have an optional automatic variant as well.
Hyundai has its eyes set on the premium segments. Having steadily built its brand repute over the years, the Korean automaker has more than enough reasons to expand its portfolio in the Rs 10 lakh+ segment. In fact, one of their best sellers, the Creta, costs well over a million rupees. Having launched the all-new Elantra a week ago at a super aggressive price, the manufacturer now has the Mahindra XUV500 firmly in its sight.
Sources close to Hyundai have confirmed that the Tucson will be made available in October. This is in line with what the automaker committed to at the Auto Expo, where they confirmed two all-new cars for the year. The Tucson will sit between the Santa Fe and the Creta in Hyundai's line-up, and prices are expected to start around the Rs 15 lakh mark.
What's interesting, is that the Tucson will feature a petrol motor as well. Contrary to previous reports that speculated just a diesel engine for the Tucson, it is now confirmed that the SUV will get a petrol option as well. The engine in question is none other than the 2.0-litre engine that made its India debut in the new Elantra. In the saloon, it develops 152PS of power and 192Nm of torque, and is available with the option of a six-speed manual or a six-speed torque converter automatic. The engine-gearbox combos will be carried over to the Tucson. Sources also hinted at the possibility of a possible uptune for the engine, along with a rejig of the gear ratios to suit the SUV.
Another bit of interesting news, is that the Tucson won't get the 128PS 1.6-litre turbo diesel engine from the Creta. Expect a bigger engine, which in our books could very well be the 2.0-litre diesel motor that powers the Tucson in overseas markets. This engine pumps out 185PS of power and 400Nm of torque which seems just right for the big SUV. Expect the diesel to have an optional automatic variant as well.
Thanks to the reducing gulf between fuel prices, buyers are switching back to petrol cars and having them in the line-up sure helps. Notably, Mahindra too recently announced its plans of introducing a petrol motor for the XUV500. In a segment that hustles with luxo-MPVs and premium saloons, it will be interesting to see how the two SUVs fare against each other and the segment as a whole.
Source: Cardekho.com