India-Bound Volkswagen T-Cross: Official Sketch Revealed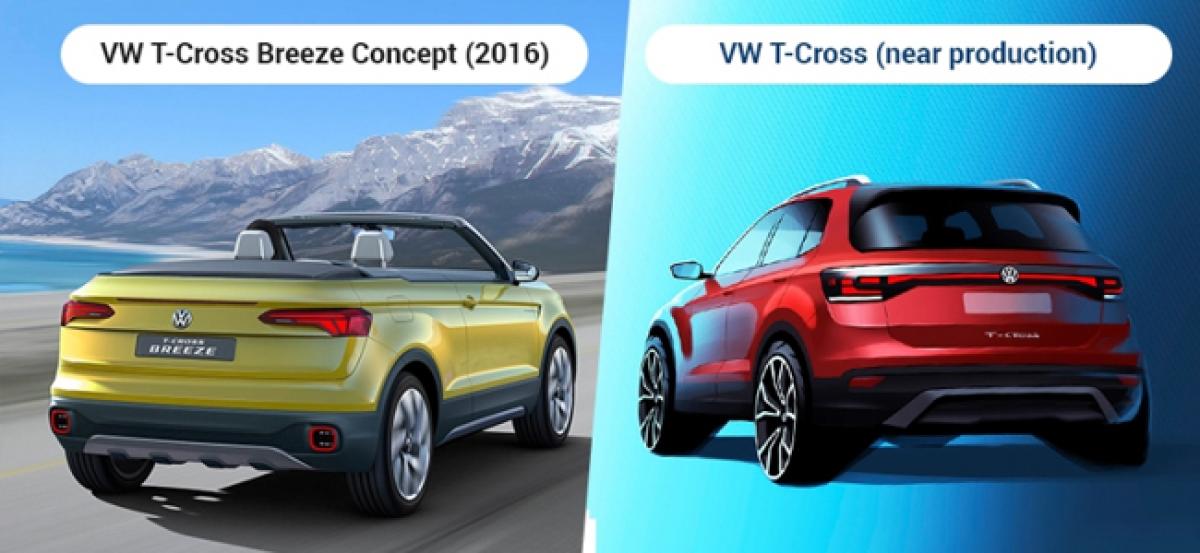 Highlights
VW has just revealed the firstever sketch of the nearproductionTCrosscompact SUV, which is expected to be introduced here under the Volkswagen Groups ambitiousIndia 20business plan
Volkswagen is considering the T-Cross SUV for India to rival the popular Hyundai Creta in the compact SUV space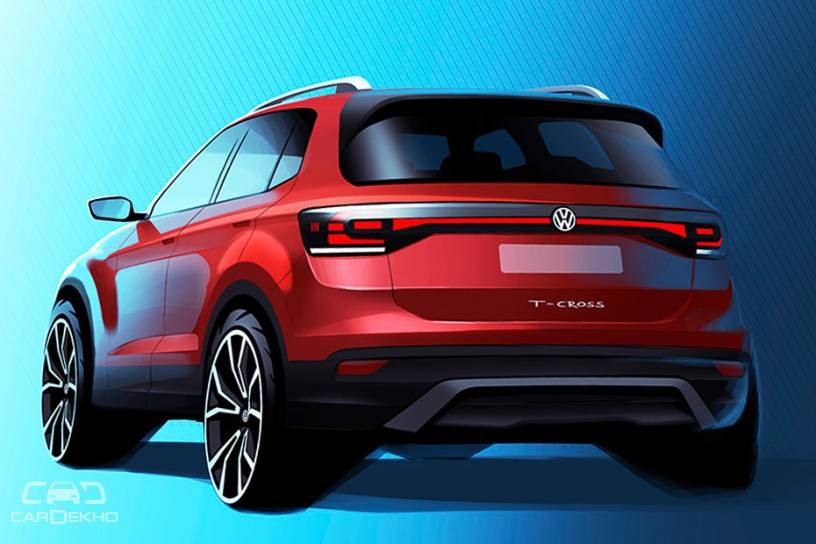 VW has just revealed the first-ever sketch of the near-production T-Crosscompact SUV, which is expected to be introduced here under the Volkswagen Group's ambitious 'India 2.0' business plan.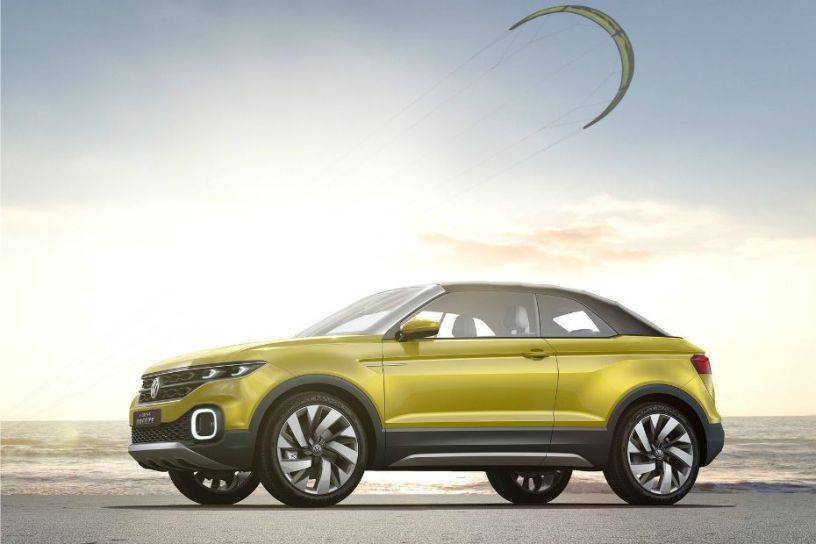 Pictured: Volkswagen T-Cross Breeze concept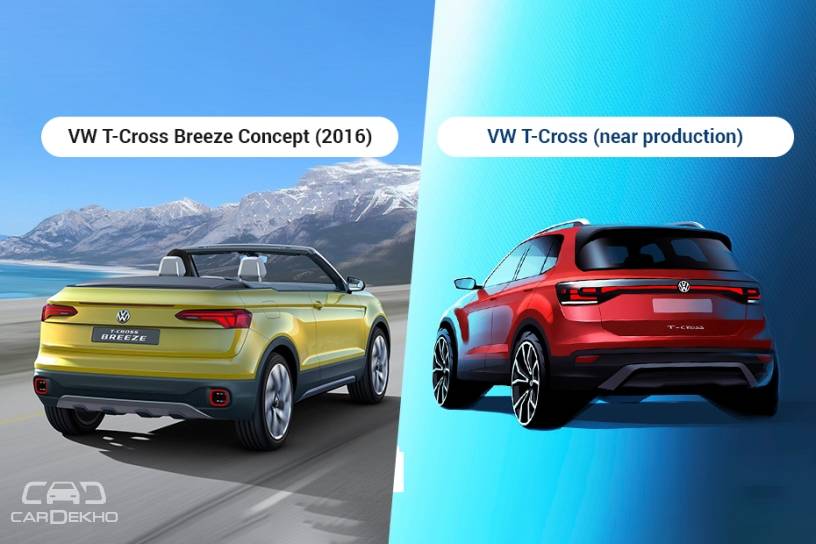 At 4107mm, the T-Cross will be around 160mm and 220mm smaller than theHyundai Creta and the Renault Captur/Duster, respectively. It remains to be seen whether VW trims it to under 4 metres and position it alongside other sub-4m SUVs like the Vitara Brezza and EcoSport in India. That would allow the carmaker to make it more affordable for the Indian market.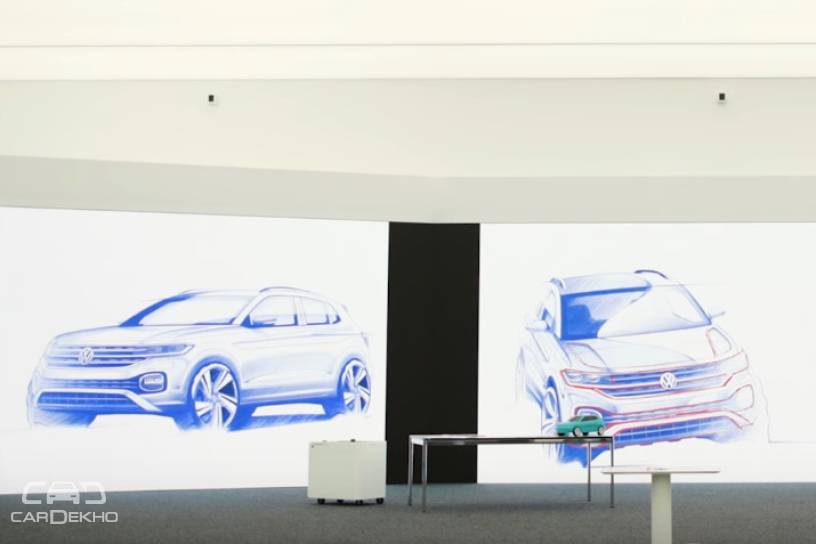 The T-Cross, for instance, is just 54mm longer than the India-bound, Euro-spec, sixth-gen Polo (4,053mm), which will be trimmed to under 4m here. Nevertheless, the German automaker promises it to be spacious offering with a flexible passenger compartment. The T-Cross comes with a sliding rear seat, a first for the segment, to alter (increase/decrease) rear legroom and boot space.
Volkswagen has also released a video on the upcoming T-Cross showcasing the sketch of the front profile. While the rear profile has taken a different approach compared to the 2016 concept, the front looks quite similar to the show car. The grille and headlamps have been merged into a single unit, just like you see on the new Touareg. The large and square-shaped fog lamps are identical to the ones seen on the concept. Speaking of the T-Cross' interior, the SUV is expected to share its cabin with the new Polo, including some of its features as well.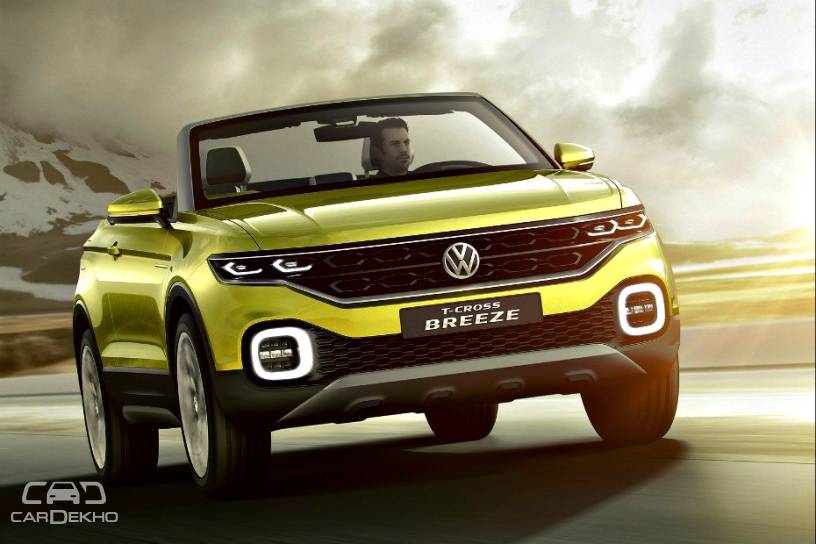 Pictured: 2016 Volkswagen T-Cross Breeze concept
The T-Cross will sit under the T-Roc in VW's global SUV portfolio and it's been confirmed for Europe, China and South America. In India, if Volkswagen launches the T-Cross without trimming its overall length, it would rival SUVs such as the Hyundai Creta, the upcoming Renault Duster and Nissan Kicks, along with Skoda's 2020 made-for-India SUV. The global reveal of the 2019 T-Cross is scheduled for the third-quarter of 2018 (between September-December).
Source: cardekho.com