Gender parity could add 60% to India's GDP by 2025: McKinsey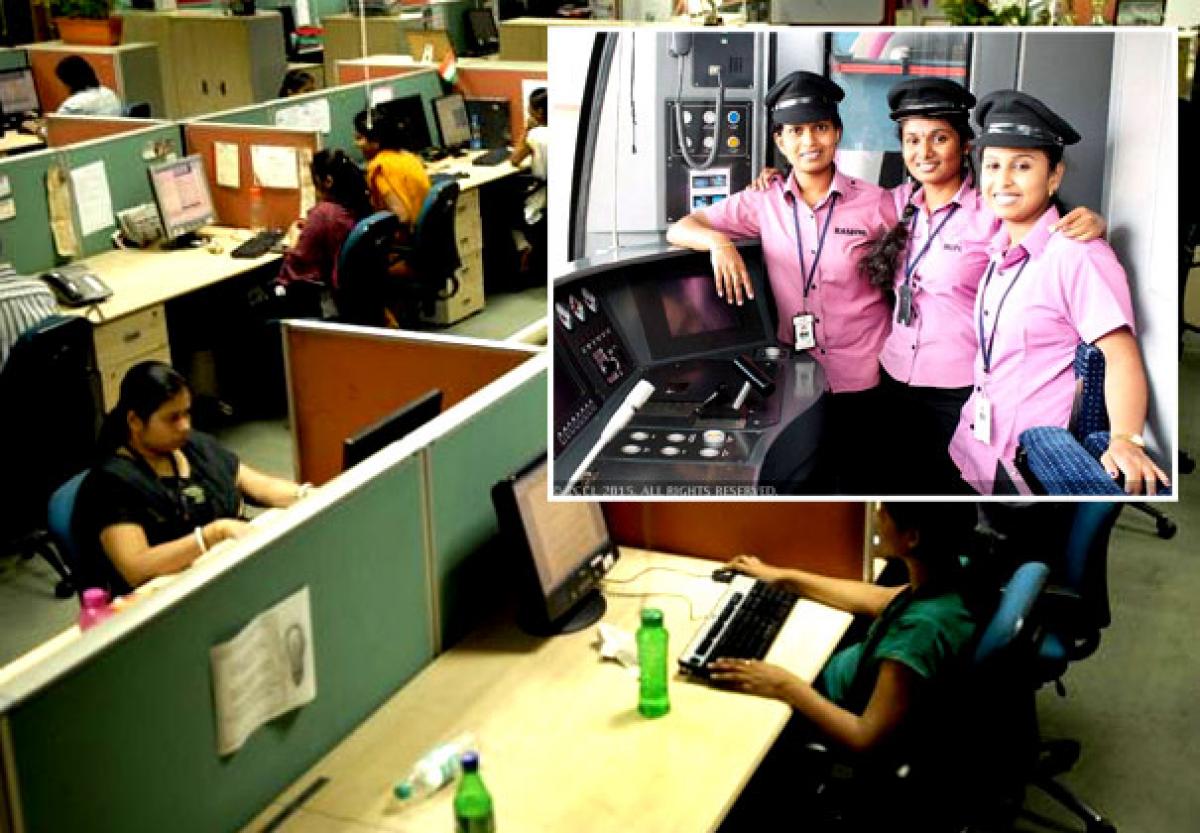 Highlights
Gender Parity Could Add 60% To India's GDP By 2025: McKinsey. "The report analysed 15 gender equality indicators for 95 countries home to 93 per cent of the world's women and 97 per cent of the world's GDP"
"The report analysed 15 gender equality indicators for 95 countries home to 93 per cent of the world's women and 97 per cent of the world's GDP"

An escape from unpaid drudgery into paid work seems a distant prospect for millions of women. In India, women carry out up to 90% of unpaid care work, including cooking, cleaning, and looking after children and the elderly. They are far less visible than men in work outside the home. Women make up less than a quarter of the paid workforce in India and account for just 17% of GDP, a measure of output that excludes unwaged work. By contrast, women contribute 41% of GDP in China.
In a full-potential scenario in which women play an identical role in labour markets as men, as much as USD 28 trillion, or 26 per cent, could be added to global annual GDP in 2025. In case of India, it is likely to witness highest potential boost at 60 percent of gross domestic product (GDP) by 2025 says a McKinsey report titled 'The Power of Parity'.
According to a new report, closing or even narrowing the global gender gap in work would not only be equitable in the broadest sense but could have far more economic impact than previously estimated.
It underlines that how gender inequality in work and society is itself distributed unequally across the world. The number-cruncher calculated gender-parity scores—gauges of how women fare at work and in society in comparison with men—covering over 90% of the world's population.
According to the analysis of 95 countries for 15 gender equality indicators reveals that 95 countries home to 93 percent of the world's women and 97 percent of the world's GDP, female workers currently generate about 37 per cent of the world's GDP, considerably lower than their 50 per cent share of the global working-age population suggests is possible.
They reckon South Asia (India excluded) is the global laggard with a score of 0.44 (a score of one represents perfect parity between the sexes). Richer parts of the world do a lot better but are still a long way from complete gender equality. North America and Oceania, the best-ranked region, has a score of 0.74.
"Economic development enables countries to close gender gaps, but progress on four indicators in particular — education level, financial and digital inclusion, legal protection, and unpaid care work — could help to accelerate progress", the report mentioned.
It is hard to put a number on the social costs of this but the McKinsey folk take a stab at estimating the loss of economic output that goes with it. Other studies find that countries could boost their GDP by 5-20% if women's participation in the workforce was on a par with men's. But that captures only part of the lost output. Even in rich bits of the world, where women are close to half the paid workforce, they tend to work fewer hours than men and in jobs with lower productivity, not to mention lower pay as a result of pure discrimination. If the gender gaps in participation, hours worked and productivity were all bridged, the world economy would be USD 28.4 trillion (or 26%) richer, McKinsey reckons (see chart). The potential gains are proportionately greater in places where fewer women are in paid work. India, for instance, could be 60% richer.
A more realistic target is for countries to close their gender gaps at the rate achieved by the country in their region with the best recent record in this respect. That would add USD 12 trillion to global output by 2025, according to McKinsey's calculations, other things being equal (which they almost certainly will not be).
The policies that would quicken a closing of the gender gap at work, such as keeping girls at school for longer and providing better legal protections for women, are in the gift of government. Women whose level of education is on a par with men are more likely to find well-paid jobs in technical professions. They are also more likely to share unpaid work more equitably with men—or, at least, to be able to claim, as Rivers did, that the dullest chores can wait for another six months.
The report shows that how much the global economy stands to gain from accelerating momentum toward gender parity, but capturing the economic benefits will mean addressing gender inequality in society as well as attitudes.
According to report, the gap in labour force participation partly reflects the unequal sharing of household responsibilities between men and women. Around 75 per cent of the world's unpaid work is undertaken by women, including the vital tasks that keep households functioning such as child care, caring for the elderly, cooking and cleaning.
Using conservative assumptions, MGI estimates that this unpaid work could be valued at USD 10 trillion per year, an amount roughly equivalent to 13 per cent of global GDP, the report said.