Bharti Airtel to acquire Tata's money-losing mobile unit for nothing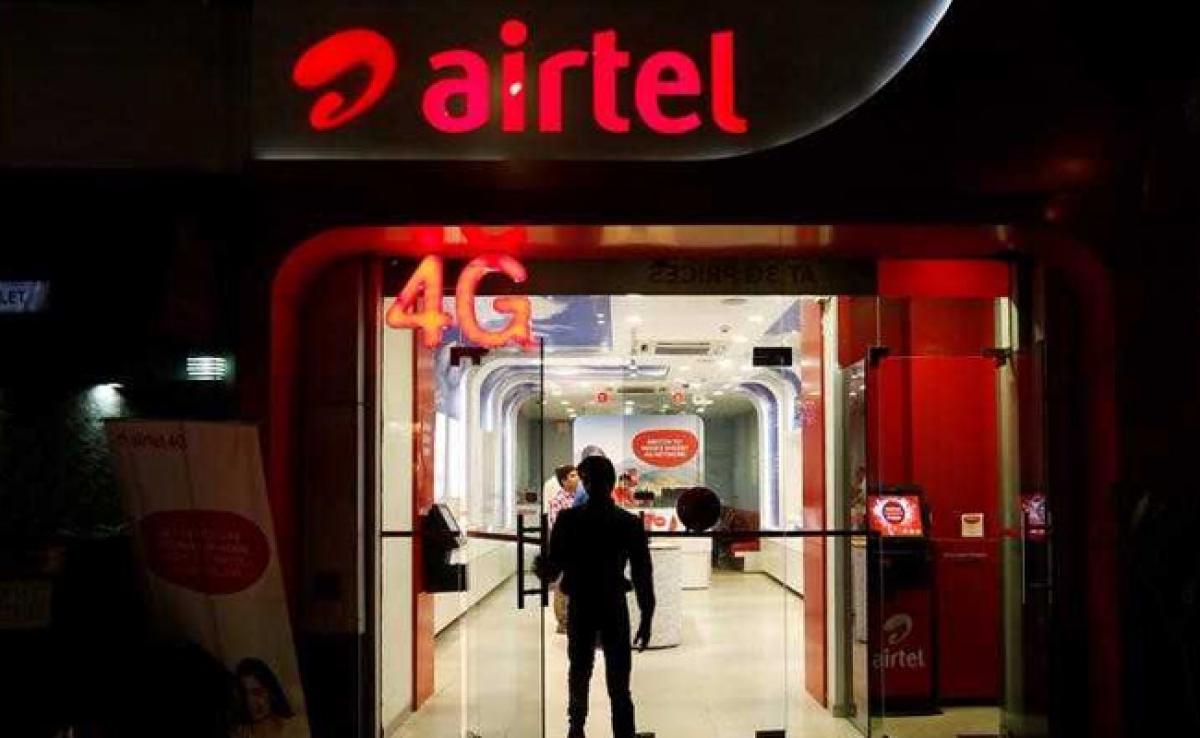 Highlights
India's telecoms market, with 1.2 billion mobile subscribers, is in the midst of a wave of consolidation as smaller debt-laden players seek exits after overspending in airwave auctions.
Bharti Airtel Ltd is acquiring the Tata conglomerate's consumer mobile business virtually free of charge in a deal that gives India's top wireless player a major subscriber base boost, while stemming the bleed for Tata from a money-losing venture.Bharti Airtel will gain over 40 million customers from Tata Teleservices and a subsidiary along with airwaves the companies own on a "debt-free (and) cash-free" basis, according to a joint statement on Thursday, although Bharti Airtel will take on a "small portion" of Tata's unpaid dues for its airwaves.
India's telecoms market, with 1.2 billion mobile subscribers, is in the midst of a wave of consolidation as smaller debt-laden players seek exits after overspending in airwave auctions.
Small players and their larger rivals have also been severely weakened by a price war triggered by new entrant Reliance Jio - backed by India's richest man Mukesh Ambani.
The price war has led to major losses for most carriers, and spurred India's banking regulator - the Reserve Bank of India -to ask banks to review their telecoms sector exposure and boost their provisioning for any loans made to the sector.
Tata Teleservices, which has more than $5 billion of debt, has been mired in losses and it had been speculated that the group may opt to permanently shutter the operation.
Its parent, salt-to-software conglomerate Tata Group, is also in the middle of a restructuring exercise to improve profitability and cut its complex structure under its new chairman N. Chandrasekaran.
"It's a very big positive for Tata Group and Chandra ... It's also a big positive for Airtel as they will have to pay less for the spectrum they are gaining," said Sanjiv Bhasin, an executive vice president at financial services firm IIFL.
"It's evident disruption is picking up and consolidation is the game of the hour," he said, adding that he expects even more deals in the crowded sector.
Vodafone Group and Idea Cellular - the market's second and third biggest players, respectively, are in the process of combining their operations to create the market's biggest player, while Bharti Airtel had previously agreed to buy Telenor's India unit.
A deal to combine debt-laden Reliance Communications' wireless unit with rival Aircel fell apart this month.
MULTIPLE OPTIONS
Tata chief Chandrasekaran said in the statement the group had evaluated "multiple options" for the telecoms business, calling the Bharti Airtel deal the "most optimal solution".
Tata and Bharti Airtel will work together to further explore other mutual areas of cooperation, the companies said.
Tata is also in the initial stages of exploring a combination of its enterprise business with Tata Communications Ltd and its retail fixed-line and broadband business with satellite TV arm Tata Sky, according to the statement.
Tata will retain its stake in tower company Viom, and will take care of the liabilities associated with it, according to the statement.
As of end-March, Tata Teleservices and its unit had combined debt of 340.89 billion Indian rupees ($5.24 billion) excluding sums due to the government for spectrum purchases, according to local ratings agency Crisil, which also said Tata Teleservices' net loss nearly doubled in the year to March, to 46.17 billion rupees.
"Tata were losing money head over heels," said Satish Betadpur, director of research at brokerage William O'Neil Companies. "They were not profitable and to make it profitable, they had to spend enormous amount of money."
In February, Tata agreed to pay NTT DoCoMo $1.18 billion to buy out the Japanese firm's stake in the telecoms joint venture, settling a long-standing dispute.
Goldman Sachs advised Tata on the Bharti Airtel deal. Bharti Airtel, led by billionaire Sunil Mittal, has operations in 17 countries across Asia and Africa.