Airlines unlikely to cut fares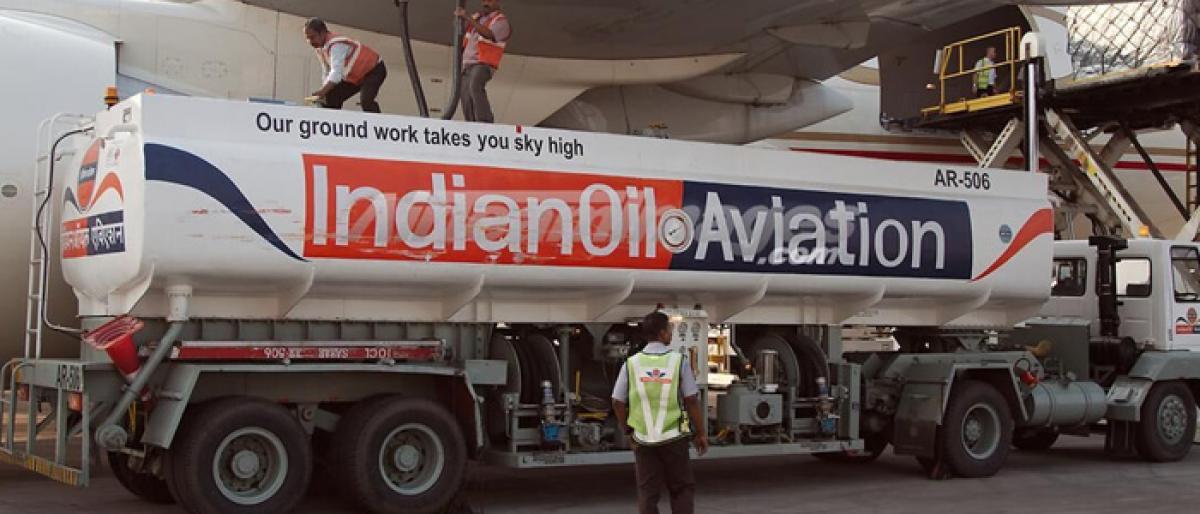 Highlights
With states coming forward to slash value-added tax (VAT) on aviation turbine fuel (ATF), will it result in air fare reduction? The prompt answer is 'No.' It may not result in reduction in air fare immediately, observe experts from the aviation industry. Experts say drop in air fare may not be possible and they attributed three reasons-- high operational costs, lack of cash reserves and existing l
Hyderabad: With states coming forward to slash value-added tax (VAT) on aviation turbine fuel (ATF), will it result in air fare reduction? The prompt answer is 'No.' It may not result in reduction in air fare immediately, observe experts from the aviation industry. Experts say drop in air fare may not be possible and they attributed three reasons-- high operational costs, lack of cash reserves and existing low air fares—to this.
Airlines are already reeling under pressure owing to a gamut of challenges right from global factors to domestic issues, so they try to absorb any reduction in VAT to ease operational cost pressure, said a senior official from Air India on a condition of anonymity.
States one after other started announcing reduction in VAT on ATF. Telangana government has responded positively to a request made by Ministry of Civil Aviation (MoCA). Delhi government on last Thursday announced that VAT on ATF for regional flights will now be charged at the rate of one per cent from earlier 25 per cent. VAT on ATF in Telangana is at 14-15 per cent.
"Almost half-a-dozen states announced cut in VAT. However, I believe that this relief is only for the Regional Connectivity Routes under UDAN. We appreciate the decision as it'll boost the RCS, but we do request state governments to reduce VAT to all air travel," the official told The Hans India.
ATF alone accounts for over 50 per cent of operational costs of airlines. And the operational costs in Indian aviation are 70 per cent higher than global average. Shreyan Singhal from Supreme Aviation Inc, said: "We're offering one-hour flight journey at just Rs2,500. We can offer such service at same air fare regardless of global crude oil prices. We also get subsidy from Rajasthan government.
The state government underwrites almost 50 per cent of seats and this enables us to offer such low air fare. We're also keen on Telangana and Andhra Pradesh states as we'll commence our services from Vijayawada very soon. We aim to bring tier-2 cities in TS and AP under RCF routes very soon."
Sunita from Rajiv Gandhi Aviation Academy, says: "Fuel cost is Rs10,500 per one hour of flying. So, any reduction in tax is a breather for us." Five centres-- Hyderabad, New Delhi, Mumbai, Chennai and Bengaluru-- account for over 65 per cent of all ATF sales in the country.
Speaking at the inaugural session of Wings India-2018, RN Choubey, Civil Aviation Secretary, asked state governments to slash VAT on ATF. "Lack of cash reserves, airlines land in trouble as they can't pay lease, salaries, etc. We ask all the state governments to extend their support to boost regional air connectivity in the country.
For instance, Assam government has decided to contribute Rs100 crore every year for three years. Some states came forward to underwrite seats on flights to support airlines." Infrastructure and developing skilled manpower are two major challenges in the domestic aviation sector."
Airlines are offering Rs2,500 airfare under one-hour air travel. Under UDAN-1, the government targeted adding 1.3 million seats per year. Half of this will be under air fare of Rs2,500 bracket. Under UDAN-2, about 2.5 million RCS seats and nearly 5.5 million total passenger seats will be available per annum.
Ceaser Pereira Vice-President (Sales) Embraer, said: "Airfares are low, but airlines can't grow in such situation. Oil prices keep pressure on margins. Aircraft makers give top priority to fuel burn less maintenance and operational costs. Fuel prices and lack of infrastructure are major challenges."