IT corridor drives office space demand in Hyderabad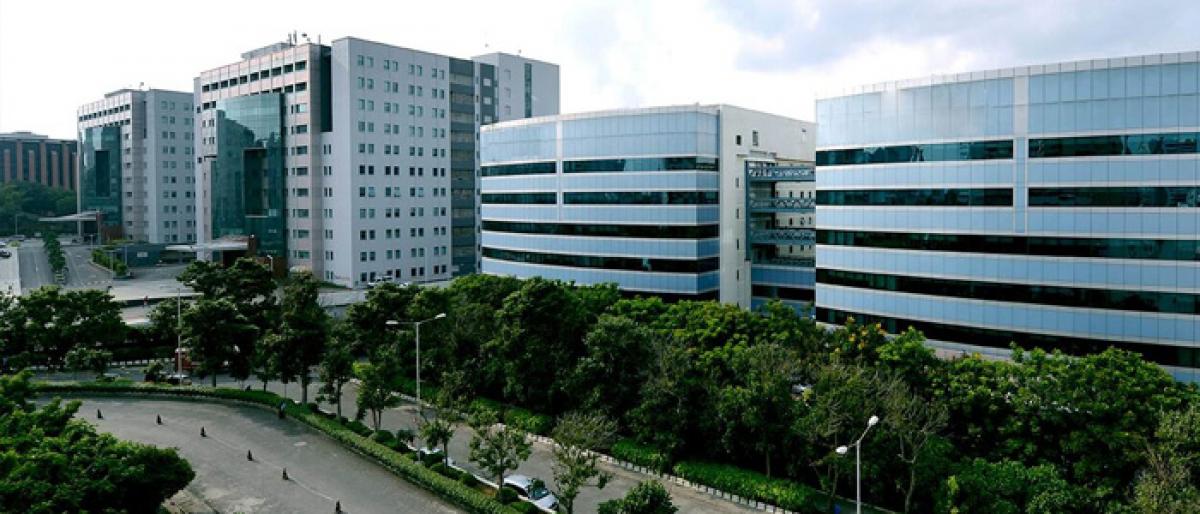 Highlights
Hyderabad's office market has maintained a steady growth over the past two years, dispelling apprehensions about the adverse impacts of bifurcation on commercial activity. In 2017 alone, the city witnessed the absorption of about seven million sq ft of office space. The 2018 began on a positive note with IT corridor leading the demand for office, according to a report by real estate consulting fir
Hyderabad's office market has maintained a steady growth over the past two years, dispelling apprehensions about the adverse impacts of bifurcation on commercial activity. In 2017 alone, the city witnessed the absorption of about seven million sq ft of office space. The 2018 began on a positive note with IT corridor leading the demand for office, according to a report by real estate consulting firm CBRE.
"Office space take-up in Hyderabad was primarily concentrated in the IT corridor. Due to limited entry of supply in the market and sustained occupier interest, a large part of the leasing activity was in second-generation space. Demand was led by tech corporates, followed by engineering and manufacturing, and healthcare firms," the consulting firm said in its report titled 'India Office MarketView- Q1 2018'.
Also, all micro-markets witnessed an increase in rental values during the review period due to sustained occupier interest. Supply addition was in the form of a medium-sized SEZ development in the extended IT corridor. According to the report, high corporate interest has resulted in increase in rental values by 8-12 per cent in IT corridor comprising Hitec City, Madhapur, Kondapur and Gachibowli.
However, the central business district comprising Begumpet and Banjara Hills saw three to five per cent appreciation in rents during January-March, 2018. The extended IT corridor from Nanakramguda, Raidurg, Manikonda and Kukatpally also saw rental increase of six to eight per cent on a yearly basis.
"With several projects in different stages of development, coupled with rising occupier interest, we expect this growth momentum to continue especially in key micro-markets. As an emerging city for office space development, leasing activity in Hyderabad during Q1, 2018 was thus as per the market norms.
The city continues to witness sustained demand from both domestic and international corporates," Romil Dubey, Director-Advisory and Transaction Services, CBRE India, told The Hans India.
Hyderabad's share in the overall leasing activity in the country rose from 14 per cent in 2016 to 16 per cent in 2017. The Indian office space market dominated by cities namely, Bangalore, Delhi NCR, Mumbai, Chennai and Hyderabad, saw a close to 11 million sq. ft. of space take-up recorded - a 25 per cent increase from Q12017.