CFA Institute initiative in India paves way for G7 Investors' diversity initiative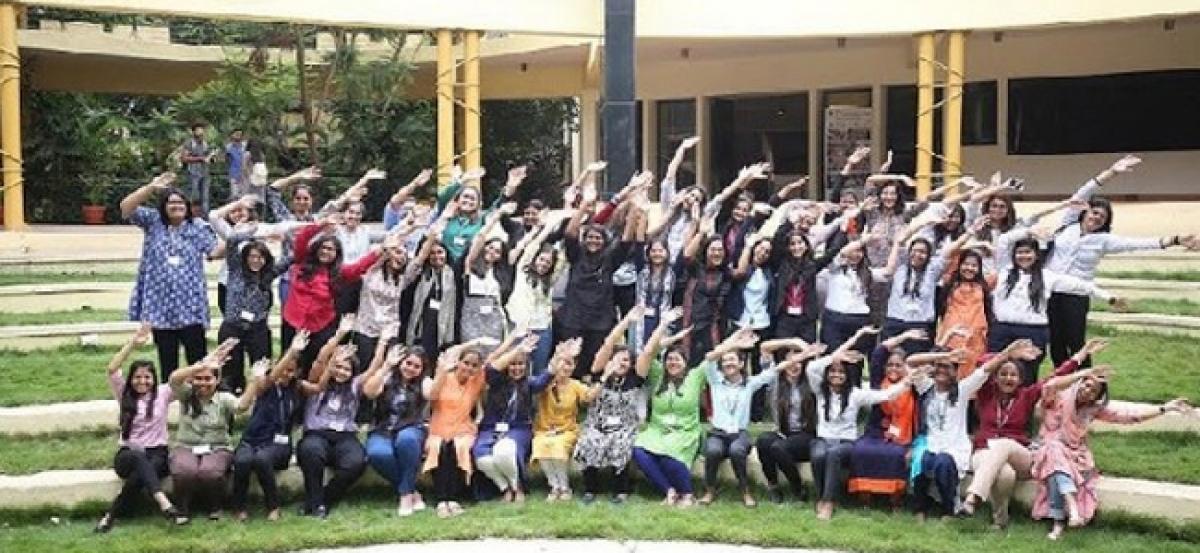 Highlights
A group of leading global institutional investors, in collaboration with the Government of Canada, recently announced a landmark project to advance key G7 objectives. As part of three global development initiatives, CFA Institute and its global network of societies has been selected to create more opportunities in finance and investment management by establishing an internship programme focused on
Mumbai (Maharashtra) : A group of leading global institutional investors, in collaboration with the Government of Canada, recently announced a landmark project to advance key G7 objectives. As part of three global development initiatives, CFA Institute and its global network of societies has been selected to create more opportunities in finance and investment management by establishing an internship programme focused on university women studying in select developing markets.
The institutional investors who have pledged to commit resources, expertise and networks to further the G7's diversity initiative are: AIMCo, Allianz, Aviva, CalPERS, CDPQ, Canada Pension Plan Investment Board (CPPIB), Generali, Natixis Investment Managers, OMERS, Ontario Teachers', OPTrust and PGGM.
The G7 programme is being modelled after the CFA Institute Young Women in Investment India-first initiative, which was launched in March 2018 to create awareness about, instill interest in and enable women to view the investment management industry as a viable, long-term career option. The initiative includes a four-week intensive in-residence boot camp for nearly 50 (49 this year) women at AACSB accredited IFIM Business School, Bengaluru, where a mix of core finance and investment management industry concepts, business skills related topics, and soft skills are covered.
This is followed by paid internships at reputed financial institutions including DSP BlackRock, Edelweiss, Morningstar, Motilal Oswal, and State Street in Bengaluru, Chennai, Delhi-NCR, and Mumbai for a period of three to six months. The initiative received applications from aspirants from more than 30+ tier 1, 2 and 3 cities.
"I am absolutely delighted that our 'Young Women in Investment' initiative has paved the way for the G7 investors' diversity initiative, in collaboration with the Government of Canada. The investment management industry in India is becoming increasingly aware of the importance of having inclusive workplaces and CFA Institute is taking proactive steps to promote gender diversity. We hope more companies will join us in promoting diversity in the investment management industry," said Vidhu Shekhar, CFA, Country Head, India, CFA Institute.
Increasing Career Opportunities for Women in Finance
"Women constitute 30.5 percent of the workforce in the top 100 companies in India. Women fund managers in the Indian asset management industry constitute a mere 8 percent of the total fund managers in the country. The finance and investment industry is not restricted to finance students and graduates. We want to encourage more Indian women to consider investment management as a viable, long-term career option," said Sanjay Padode, Secretary, Centre for Developmental Education, a not for profit society which runs the IFIM Business School.
Ravi Raman, chair of the NASSCOM Diversity and Inclusion Steering Committee and a managing director at State Street said, "Diversity of talent is an area of key focus for the asset management industry. Currently, women constitute merely 8 percent of all fund managers in India, according to a recent Morningstar study. The industry needs more women and, in particular, it needs women from more diverse educational backgrounds. Attracting young women into the industry is imperative and programmes such as this from the CFA Institute will help build the pool of female talent in the financial sector."