Gold rates appreciate marginally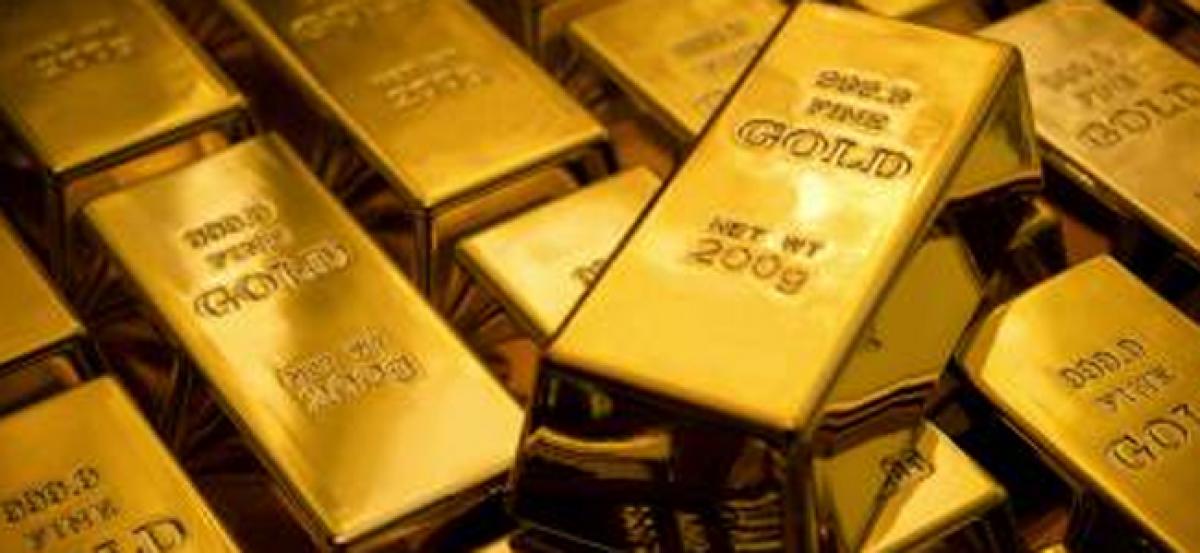 Highlights
The escalation of worlds worst trade war between the US and China has potential to engulf the entire world in due course Therefore, not only developed countries like Russia, Britain, Germany and France are passing sleepless nights but also the emerging economies like India have been burning their midnight oil to avert the gruesome situation
Hyderabad: The escalation of world's worst trade war between the US and China has potential to engulf the entire world in due course. Therefore, not only developed countries like Russia, Britain, Germany and France are passing sleepless nights but also the emerging economies like India have been burning their mid-night oil to avert the gruesome situation.
Still, there was no panic in the global markets and it is unlikely that there would be a mad 'gold-rush' by the investors in a near future. The markets though marginally divergent are not volatile.
On the closing day, gold was traded at $1,256 (per Oz) while silver at $16.03. $ to Indian Rupee declined marginally and the $ was quoted at Rs 68.87. MCX gold closed at Rs 30,640 (per 10 gms) while MCX silver at Rs 39,830. Sensex and Nifty closed at 35,667 points and 10,773 points respectively. Brent closed at $76.53.
At home, the sentiment in both the precious metals remained moderate. During the week Standard gold (24 carats) and Silver (0.999) remained divergent. While gold appreciated by Rs 140 (per 10 gms), silver declined marginally by Rs.200 (per kg.) Standard gold closed at Rs 31,550 (per 10 gms) while the ornamental gold followed suit and closed in the range of Rs 29,120-29,220. Silver closed at Rs 40,600 (per kg).