Ikea's Hyderabad store delivers via solar-powered rickshaws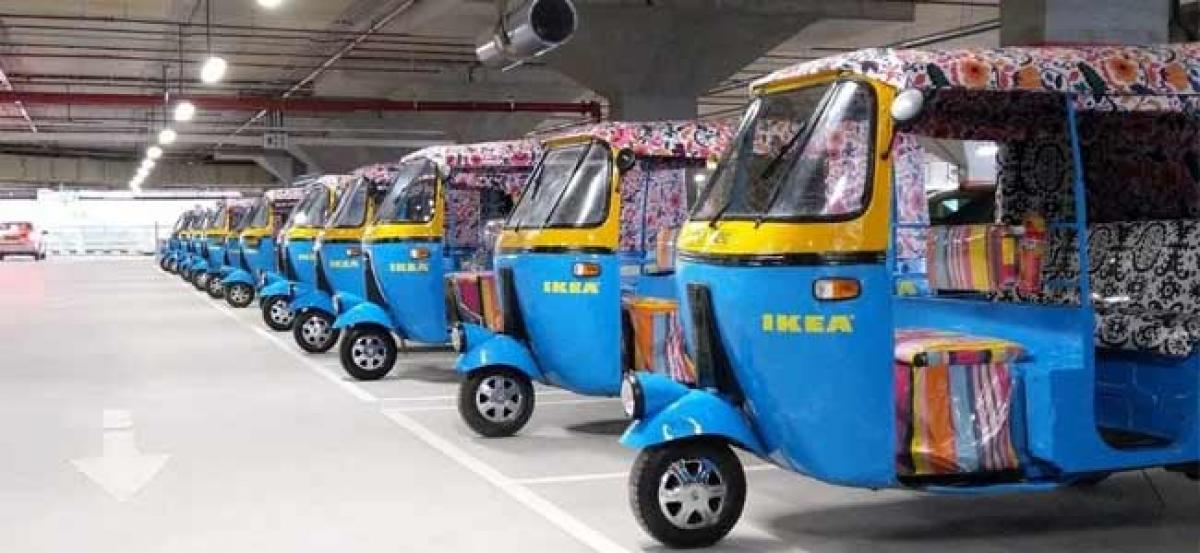 Highlights
Swedish home furnishings retailer Ikea is a global company and it opened its first ever store in Hyderabad, IndiaWhile the store owns the typical trains of Ikea store, be it the sprawling layout, cafe or the Hemnes bed, the interesting element coming into fore is that the store also has the distinction of the local flavor
Hyderabad: Swedish home furnishings retailer Ikea is a global company and it opened its first ever store in Hyderabad, India.

While the store owns the typical trains of Ikea store, be it the sprawling layout, cafe or the Hemnes bed, the interesting element coming into fore is that the store also has the distinction of the local flavor.
Coming to the new delivery vehicles, at least 20 percent of the store in Hyderabad has a delivery fleet as electric rickshaws which are used widely throughout India to navigate the dense traffic found in large cities.
Running off of solar power harvested from nearly 4,000 panels atop the building roof, Ikea's version will be charged at the store and in case of excess energy, it will be used for lighting and other uses inside the store.
As per the report by the New York Times, the Ikea's Indian employees visited more than 1,000 homes to understand their new customers and observe the way families tend to host impromptu gatherings.
This eventually helped the designers to create more folding chair options, lower cabinets and countertops to account for the fact that on average, Indian women tend to be shorter than Europeans and Americans.