Fitch keeps India rating unchanged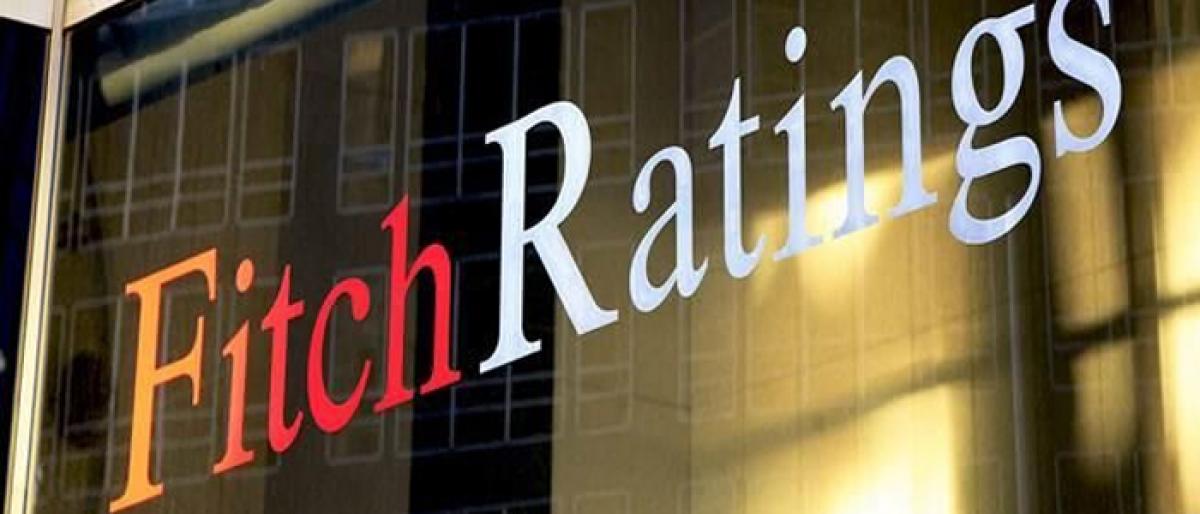 Highlights
Refusing to upgrade Indias credit rating for the 12th year in a row, Fitch on Thursday retained its sovereign rating for the country at BBB, the lowest investment grade with a stable outlook, saying a weak fiscal position continues to constrain the ratings and there were significant risks to macroeconomic outlook
​New Delhi: Refusing to upgrade India's credit rating for the 12th year in a row, Fitch on Thursday retained its sovereign rating for the country at 'BBB-', the lowest investment grade with a stable outlook, saying a weak fiscal position continues to constrain the ratings and there were significant risks to macroeconomic outlook.
The government has been making a strong pitch to Fitch Ratings for an upgrade after rival Moody's Investors Service in November 2017 gave the country its first sovereign rating upgrade since 2004. Fitch had last upgraded India's sovereign rating from BB+ to BBB- with a stable outlook on August 1, 2006. "Fitch Ratings has affirmed India's long-term foreign-currency issuer default rating (IDR) at 'BBB-' with a Stable Outlook," it said in a statement.
The rating, it said, "balances a strong medium-term growth outlook and favourable external balances relative to peers with weak fiscal finances, a fragile financial sector and some lagging structural factors." "Risks to the macroeconomic outlook are significant, and include a drop in credit growth, resulting from further problems in the banking or shadow-banking sector," it said. "A weak fiscal position continues to constrain India's sovereign ratings."
Government debt at close to 70 per cent of GDP, a difficulty to meet deficit target of 3.3 per cent of GDP in the current financial year (2018-19) due to lower revenues including from GST in first half, and expenditures being difficult to control in the run-up to general elections were main reasons for the weak fiscal position, it said.
"The Indian economy continues to exhibit some structural weaknesses relative to peers and is less developed on a number of metrics. Governance standards continue to be weak, as illustrated by a low score for the World Bank governance indicator (47th percentile versus the 'BBB' median of 59th percentile). India's ranking on the United Nations Human Development Index (31st percentile versus the 'BBB' median of 68th percentile) also indicates relatively low basic human development," it said.
While a reduction in general government debt over the medium term and higher sustained investment and growth rates without the creation of macro imbalances could trigger a "positive rating action", a rise in debt burden of the sovereign and loose macroeconomic policy settings that cause a return of persistently high inflation and widening current-account deficits could trigger the opposite rating action, it said.
After the last rating upgrade on August 1, 2006, Fitch had changed the outlook to negative in 2012 and then again to stable in the following year, though it kept the rating unchanged at the lowest investment grade.
The Fitch review for annual sovereign rating follows India's rating upgrade by Moody's after a gap of 14 years, while S&P retained its rating for the country. While Moody's had in November 2017 raised India's sovereign rating from the lowest investment grade of 'Baa3' to 'Baa2', S&P refrained from upgrading the rating from 'BBB-' citing high government debt and low-income levels.
S&P has maintained 'BBB-' rating on India since 2007. Fitch in its rating action on Thursday listed recent defaults by Infrastructure Leasing & Financial Services and some public-sector banks to highlight risks in a sector that in recent years supplied around a third of total credit growth.
Banks "do not seem in a position to significantly spur credit growth, as they still have weak core capital positions," it said adding non-performing loan (NPL) ratio could in near future rise from 11.6 per cent in FY2017-18 due to residual stress.
Interested in blogging for thehansindia.com? We will be happy to have you on board as a blogger.