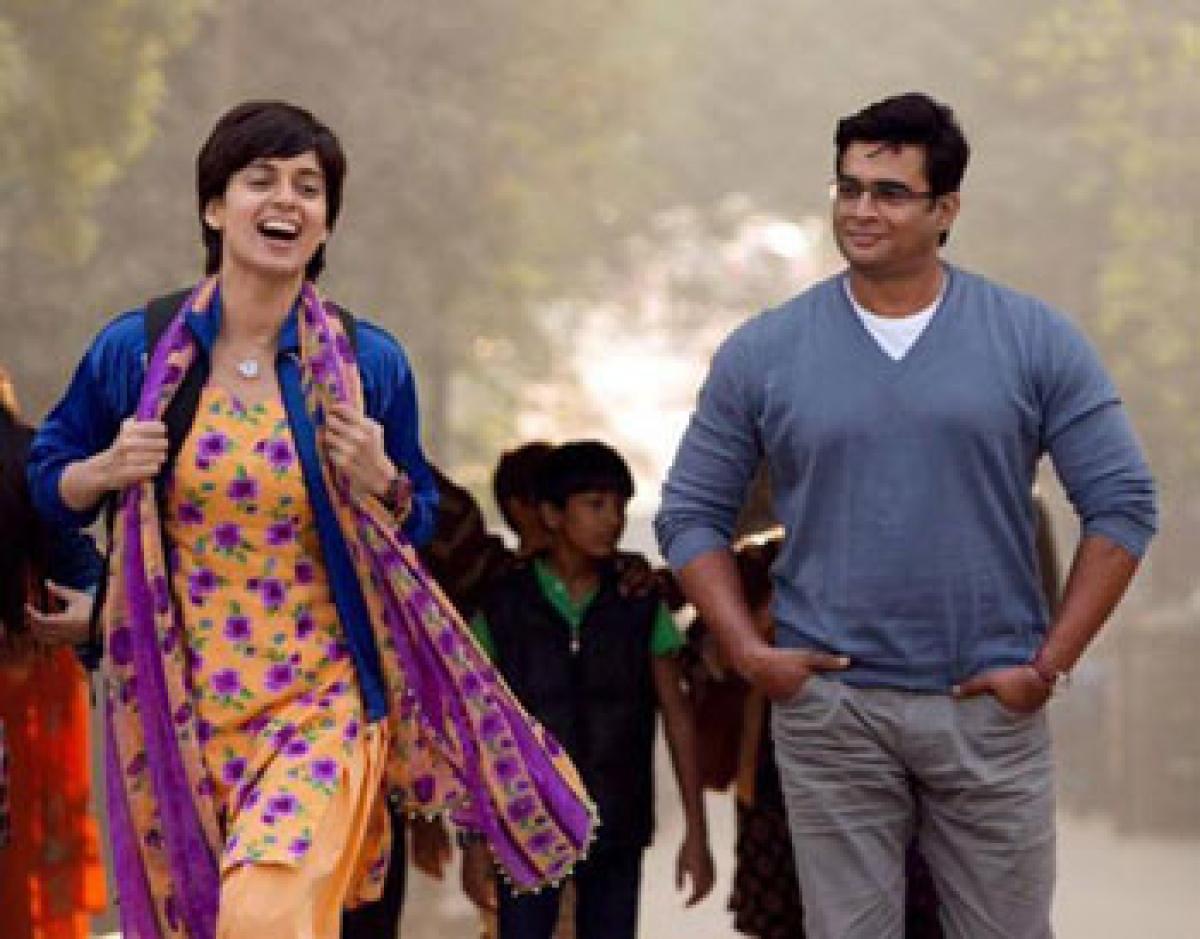 Highlights
Choosing 10 worst films of the year is as difficult as choosing the best. These are my choices for that. Most of the times while choosing the best...
10 worst movies of 2015 in Bollywood!
Choosing 10 worst films of the year is as difficult as choosing the best. These are my choices for that. Most of the times while choosing the best films of the year their box office earnings are ignored. Rightly so, I choose to follow the same rule here.
Badlapur:
Sure it had solid performances from the entire cast. But for all the hype associated with this one and but for some good songs, particularly "chalni kar de seena mera" this one was a directionless movie. Too obsessed with its own gory scenes, this one was more boring than being dark.
Ab Tak Chappan 2:
Thankfully Sadhu Agashe's family does not have any more members left to die. So it will be difficult for the director to make the third installment. This one is a best example of why a classic should never have a sequel till you have a rock solid screenplay in mind. This was one of the most insulting sequels to a classic.
Dirty Politics:
One of the most reliable pot boiler makers of 1980s BMB came up with this super dud. It had some of the better actors of Bollywood looking totally lost. Probably the threat of a third EMI bouncing and flat getting sold situations made actors like Om Puri, Naseeruddin Shah and Atul Kulkarni to sign this one.
Detective Byomkesh Bakshi:
This was the most glorious and painful disappointment of the year 2015. My childhood favourite jasoos coming on screen and directed by the one who gave us 'Khosla Ka Ghosla' and 'Oye Lucky Lucky Oye' had me counting days. Walked in excited as a kid and came out as a grumpy old man. The only thing good about this one was the lights coming on when the movie ended.
Dharam Sankat Main:
The worst thing is that Naseeruddin Shah can now star in 'Reshma Ki Jawani – Part 2' as Reshma. His Neelanand Baba is the most indigestible thing since his beating up both Akshay Kumar and Suniel Shetty in the climax of 'Mohra'. This one was also the most effective insult ever offered to the original classic it was based on.
Mr X:
'Mr India' could be seen in red light. 'Mr X' was visible in blue light. Wow, so different that you wanted to hug Vikram Bhatt and Mahesh Bhatt for this brilliant cinematic difference. The only thing good about this movie was the opening credit music, the song and the way the credits would disappear as smoke. You so wish they put the The-End credits right after the director's name. Sigh!
Gabbar is Back:
If you thought Bollywood could not get any more worse after those written above, came this man who looked like a result of Dharmendra mixed with Arvind Kejriwal. I mean, if a biological kid of these two men was possible, then Akshay's Gabbar was that child.
Bombay Velvet:
The only good thing about this one was Raveen Tandon. Bollywood's biggest bombshell of the 1990s still has a lot of fire left in her. Rest of the movie was well very artistic and kind of Oscar material. Common man was not supposed to understand it. Therefore, I could not.
Tanu weds Manu Returns:
Ask any married man in India and chances are he will tell you that Anand Rai's Dr Manu is the biggest despo retard. Falling for the lookalike of your wife (who as per you is a possessive insecure chudail) who is half your age has no other explanation.
Most found this movie very touching. I found the character of the great sensitive doctor as totally disgusting in this one. He actually fools a young girl and then dumps her for the same chudail again. The only thing good about this psycho romance was "mat ja re" – wow, what a beauty of a song.
Guddu Rangeela:
Coming from the guy who gave us that rock solid courtroom drama called 'Jolly LLB' this one was the biggest disappointment of 2015. The screenplay brilliance of 'Jolly LLB' was totally missing here. Caught between being a social message film or a thrilling vendetta of the underdog, this one ended up being neither. The only one you felt sorry for was Arshad Warsi after this one – his sincerity and talent deserves much better.
Subscribed Failed...
Subscribed Successfully...