Started acting by chance, not by choice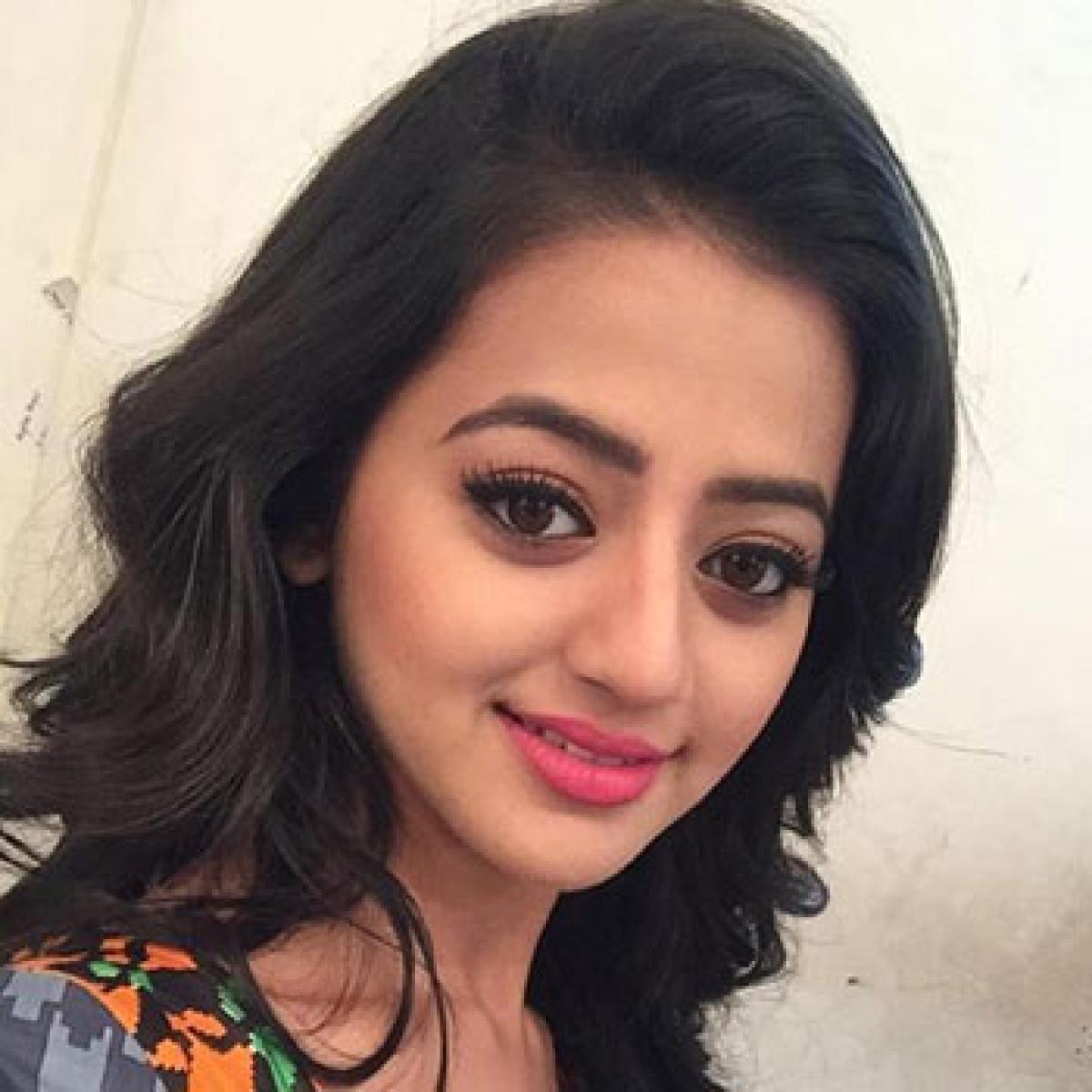 Highlights
Presently basking in the glory of the TV series 'Swaragini – Jodein Rishton Ke Sur', actress Helly Shah plays Swara Sanskaar Maheswari in the show. She previously acted in 'Khelti Hai Zindagi Aankh Micholi' and 'Khushiyon kii Gullak Aashi', both of which ended in 2014. The actress talks about the current series, the most difficult scenes, and her opinions on many more topics
Helly Shah, who took up acting as a career when she was in Class IX, shares nuggets about her life
Presently basking in the glory of the TV series 'Swaragini – Jodein Rishton Ke Sur', actress Helly Shah plays Swara Sanskaar Maheswari in the show. She previously acted in 'Khelti Hai Zindagi Aankh Micholi' and 'Khushiyon kii Gullak Aashi', both of which ended in 2014. The actress talks about the current series, the most difficult scenes, and her opinions on many more topics
Excerpts:
How are you enjoying the success of 'Swaragini'?
I think it has been amazing. We almost completed a year now since I started shooting. I'm enjoying each moment on the set. We are like family now.
What appealed to you the most in Swara's role?
The character itself is very challenging. She is very open-minded. She doesn't follow any rules and lives life on her own terms. Though she does follow traditions, when something goes wrong, she takes a stand.
Which scene was the most difficult for you and why?
I think the current situation is a very difficult one, since I have never faced this nor did it in any of my previous shows. My love (Sanskar) is with his ex-love and I'm relinquishing my love for him. But at the same time, I have to show that I'm not affected by this. The mix of emotions that change every few seconds is little difficult from my point of view.
How similar are Swara and Helly?
I won't say we both are the same but yes, a few things match for sure. We both are emotional, but I say, Helly is too sensitive but Swara is not.
When did you choose acting as a career?
I was in Class IX when I did my first show 'Gulaal' on Star Plus. My career started by chance and not by choice. I was in Mumbai with my family and when we heard of the auditions, I just went. After two hours I got a call from their office saying I was finalised for the role of Talli.
In the last five years, how have you grown as an actress?
When I entered the industry, I didn't even know how to stand in front of the camera and deliver dialogues. I didn't know any technical things either. But today, I can understand a script and portray it in a mature manner. I do have to learn as an actor.
What tantalises you: prosaic, comedy or the negative role?
I had done comedy and prosaic positive roles before, but I have never done negative roles. If I ever get a chance to portray a negative role, I would like to do it for sure. For an actor there shouldn't been any limitations.
Which is your favourite show that ended too soon?
I did a Zee TV show 'Khelti Hai Zindagi Aankh Micholi' where I acted as Ami. I replaced the lead girl. Due to some internal problems the show abruptly went off-air. The role is very close to my heart. Alas! It ended very soon.
So what is your next aim?
As of now I am focussing on my show. But I want to grow as a performer. Deepika Padukone inspires me and I wish to perform like her.
What's in store for the fans of 'Swaragini'?
Lots of masala and dhamaka, unexpected twists and turns. The current situation creates much anxiety and curiosity in fans and they will enjoy for sure.