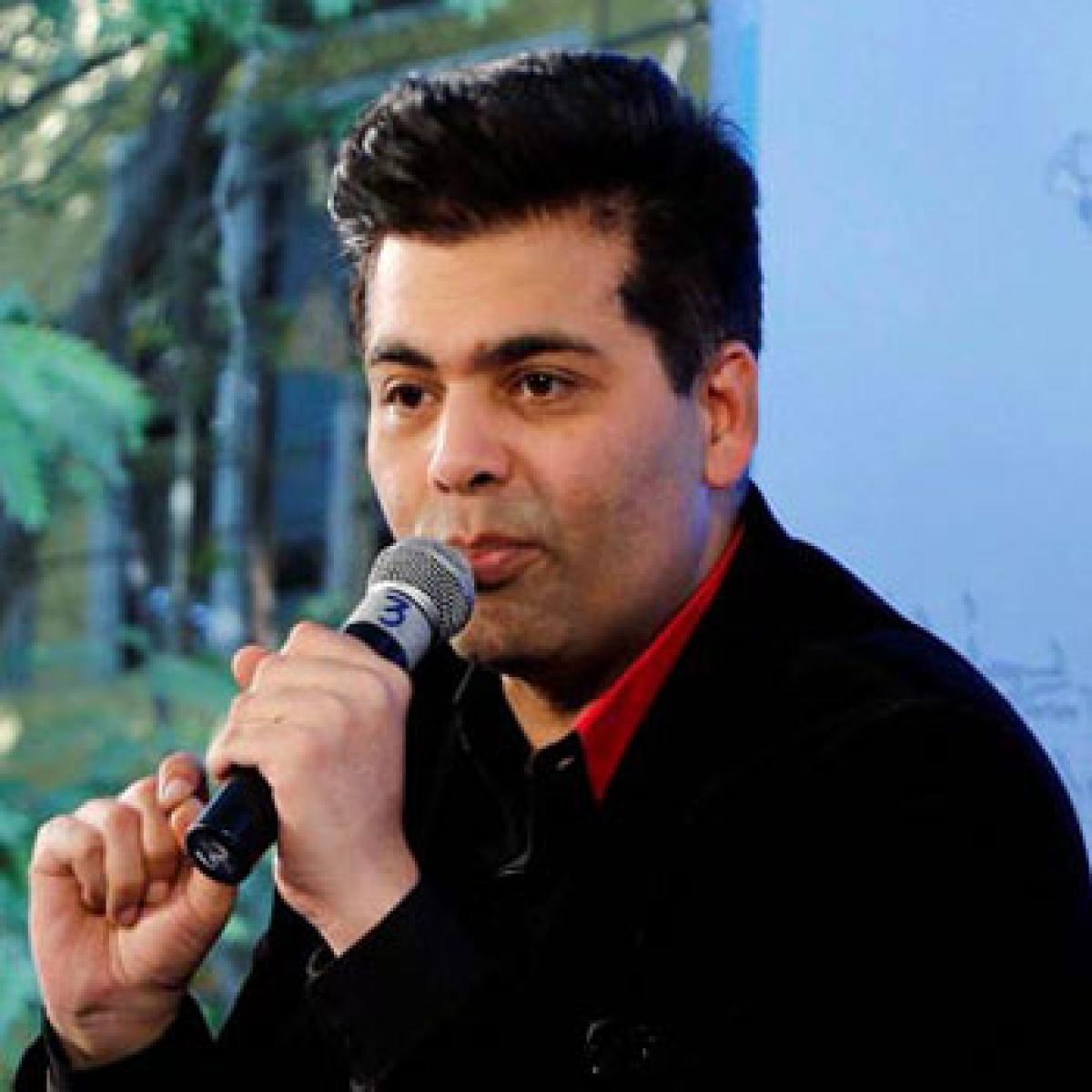 Highlights
Language is such a thing that you can say so much, yet not say much," said Karan Johar as he was in conversation with Shobhaa De and Poonam Saxena at the Jaipur Literature Festival. This more or less seems to have been on the agenda as Karan spoke about how it was such a therapeutic experience to have gone back to childhood, relive the past experiences and share so much about his life with journal
In our country, freedom of expression and democracy are a joke. I am worried that what I say would attract a legal notice. Just the other day I wrapped up a legal battle, which I have been battling for 14 years – for using the national anthem in my film in the most proud manner
"Language is such a thing that you can say so much, yet not say much," said Karan Johar as he was in conversation with Shobhaa De and Poonam Saxena at the Jaipur Literature Festival. This more or less seems to have been on the agenda as Karan spoke about how it was such a therapeutic experience to have gone back to childhood, relive the past experiences and share so much about his life with journalist and friend Poonam, who has penned his memoir, 'An Unsuitable Boy'.
He went on to share how he had grown up in this snooty Bombay neighbourhood, where it was so uncool to be from Bollywood and how the other boys barring his friends would call him "Pansy" for his effeminate ways and he would come back home with the baggage of the word and the thought that he was unlike the other boys.
While he loved to dance especially to Sridevi's songs, his mother would be upset while his father would innocently prod him to dance to a 'Tohfa' number. "I somehow liked dancing to the lines of Jayaprada," he stated.
"I would also be called fat and I was stupid to be upset. If you have a Punjabi father and Sindhi mother, then do not believe them. My father would call it puppy fat and my mother would think I am the most beautiful child.
No one told me that when at 15 years you are 150 Kgs, then you are fat," adds Karan saying now, he has understood himself and is fine with who he is. "I suggest that everyone who is in the limelight should consider writing a book. This is the best way to know oneself and relive your trials and tribulations, personal struggles and sexuality.
I am a person who internalises my thoughts and emotions. I think it takes a book to know who you are. It is a self-elevating experience – deeply cathartic and hugely therapeutic." "He would leave everything behind and sit for over two hours to speak to me about the book," revealed the collaborator, writer Poonam Saxena.
Refusing to speak on the topic of intolerance that has attracted much ire for his colleagues who did so, he says he would rather not fight a battle with the government. "In our country, freedom of expression and democracy are a joke. I am worried that what I say would attract a legal notice. Just the other day I wrapped up a legal battle, which I have been battling for 14 years – for using the national anthem in my film in the most proud manner."
Speaking about alternate sexuality, he said in a lighter vein, "Anything I say may have 377 legal implications. In Bollywood too people are biased and extremely cruel in this regard. And in such a case I wouldn't hold against anyone if he decides to stay in the closet.
Even if the government could be influenced on changing the law unless people change at an individual level, and as long as the father understands his son for having alternate sexual orientation and a mother accepts it, no law can help," he stressed. He also said that he is proud to have made homosexuality a topic of the drawing room discussion albeit by taking the support of humour.
The book will be having episodes of how during the lean period of Dharma Productions, his family would be insulted, how his mother wanted him to have a professional career, while he chose films, his first success with 'Kuch Kuch Hota Hai' and how he was holed up in a room while the film fraternity was clapping away at the premiere show and the successful years thereafter.
Expressing his confidence in the Shyam Benegal led censor board, "We have a special legal team which highlights the script draft to identify things that cannot be said and the script comes back to me as a highlighted one. There is so much to say that I want to say, but cannot and with progressive Shyam at the helm, I hope things will get better. "
Talking about the film industry now, "Unlike the warmth that people shared during the golden years, today it is more corporate, detached, over ambitious, cut-throat and not personal anymore. I say this not as a cynic, but as a realist. But I am part of it and I love it despite its undoing."
RK