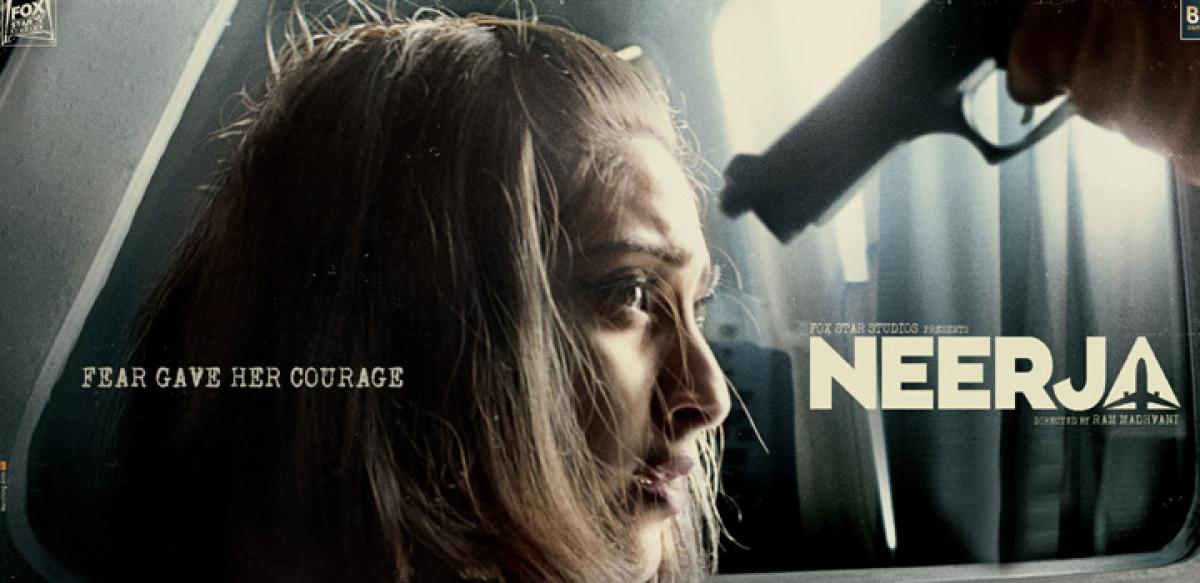 Highlights
The year 2016 began well for my kind of movie buffs. For years, more so during the 1990s and a large part of the 2000s, we were subjected to movies which were one dimensional. The films were either the heavy duty boring romance with the backdrop of Switzerland or the fun types
The makers of 'Neerja' and 'Airlift' deserve a special kudos just for trying
The year 2016 began well for my kind of movie buffs. For years, more so during the 1990s and a large part of the 2000s, we were subjected to movies which were one dimensional. The films were either the heavy duty boring romance with the backdrop of Switzerland or the fun types.
Now I am not getting judgmental at all. I personally loved some of these movies. The issue for me was that we have so many other genres to explore and Bollywood filmmakers simply were not daring enough. In that sense, January 2016 was a huge month in my book. 'Airlift' shows us a big incident from our recent history. It is a positive story about India and its citizens.
It gives us hope in our bureaucracy. It also shows a humane and heroic face of our much-maligned public sector companies like Air India. Frankly, I doubt if Kingfisher would have flown into a war zone. 'Airlift' as a very well made movie, it makes us proud of our country.
Through the stories of Iqbal Durani and George Kutty, 'Airlift' shows us how we Indians are heroic or puny at the time of distress. However, the best side of a movie like 'Airlift' is that it brings us the heroic side of India more forcefully without lecturing. Even more admirable is the fact that 'Airlift' not only entertains us but also informs an entire generation about a very important chapter of our recent history. It shows us that not all good things about India and its leaders are from the pre-1947 era.
The second movie, which I hugely anticipate is 'Neerja'. It is the story of a brave airhostess of Air India, who sacrificed herself to save 300 plus Indians. I think such movies will make us aware of incidents from our recent history. A movie like 'Neerja' will entertain and move us but it might also make the ladies who work as an air hostesses in different airlines a little more proud of their jobs.
Surely we can and we must point out where a filmmaker of an 'Airlift' or a 'Neerja' have distorted facts or taken too much of creative liberty. We cannot, however, discount the fact that through movies like 'Airlift', 'Neerja' and 'No one killed Jessica' we are creating documents which future generations will look up and understand the modern Indian society, its failures, and successes.
Some of the cynics might even want to tell us that 'Airlift' is not the way the incidents of Kuwait in 1990 panned out. They might have a point too, but what is being forgotten is that these filmmakers are ensuring that more will join in and maybe make better movies on similar historical incidents. These directors deserve a special kudos for opening the gates of a new genre of what I call contemporary Indian history cinema.
This is where the makers of these two films deserve a big doffing of hats as they are providing us different and relevant cinema. Who would have thought that Akshay Kumar who delivered some of the most mundane cinema in the 1990s will actually spearhead this path breaking stuff? Talk of unlikely heroes and poetic justice. Well done Akshay!