The madness of a moonlit night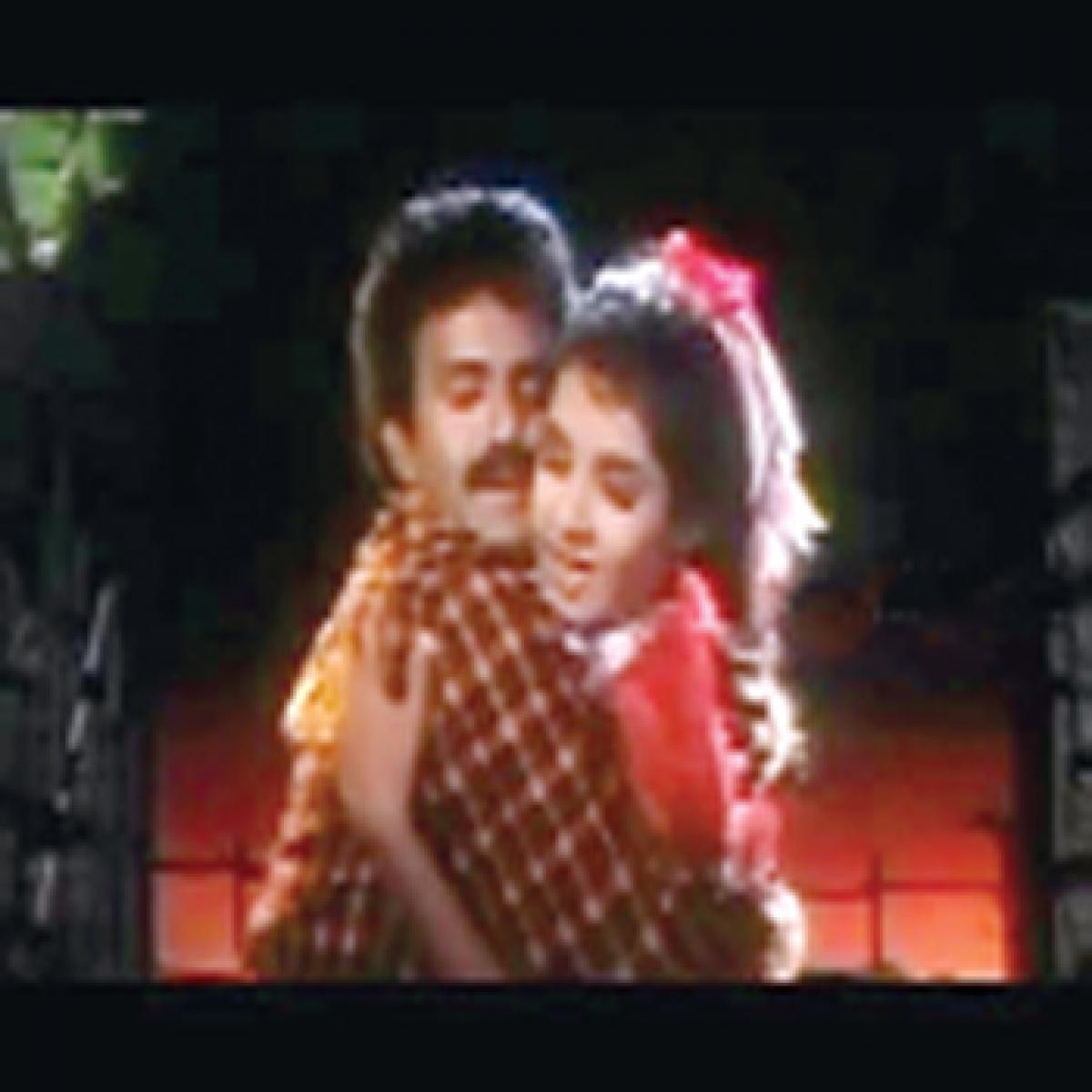 Highlights
1992 was an eventful year for Nandamuri Balakrishna, with three film releases. Around the same time 24 years ago, his first film of the year...
1992 was an eventful year for Nandamuri Balakrishna, with three film releases. Around the same time 24 years ago, his first film of the year 'Dharmakshetram' hit the silver screens all across. It was the only time Divya Bharti, the mercurial movie idol, who lived a very brief life of 19 years was paired with him.
At the cash counters, it had an average response but till date, this film is a great recall for this one song. Ilaiyarajaa had successfully transplanted it from the Tamil original, right down to the setting, ambience and the steamy elements to go along with such a 'hot' number.
Like the Tamil song which had Rajinikanth, not a great one when it comes to romantic, sexy duets, this film too saw Balakrishna just about staying energetic and matching the moves of the heroine. As the sizzle of the song begins with a hissy feminine voice, the coordinated moves of the junior artistes set the pace.
SPB replaces KJ Yesudas in the Telugu version with his smooth opening line "Yenno ratrulu vastayi gaani, radhee vennelamma"… highlighting the special night, the love-smitten are nuzzling up to each other. The lyrics go even more specific, heightening the love quotient as the lyrics shoot up the temperature, quite literally!
The studio setting enables the play of light and shade, in sync with the lilting tone of the music director, who uses a combo of humming, steady percussion and a stringed instrument interlude at a regulated time interval. The director eschews the tradition of moving in and out of the in-house ambience and keeps the song going on auto pilot as the hero and heroine wiggle around, jumping between stacks of hay and allowing the atmosphere to get steamier.
It is unbelievable, seeing a relatively restrained Balayya, moving in tandem with the relaxed environs the song demands. This is of course, a sharp contrast to what he subjects his fans to in his recent lot of films. Having won a phenomenal fan base among young Telugu film lovers of that time, Divya Bharti just stays true to her image- a child-woman seductress- which went on to help her career in good shape, till it was tragically cut short, barely a year after this film's release.
'Swarnalatha' (1973-2010) was the female voice of the song in Tamil, the nasal undertone to her voice as she touches the high pitch endearing her to many in different languages that she sung. Unfortunately, she is also one more case of a promising career cruelly interrupted by death, having blazed a trail of crooning over 7,000 songs in a two-decade long career. The composer of this number, Ilaiyarajaa had said her voice was a unique gift of God, with whom she had given innumerable hits.
Subscribed Failed...
Subscribed Successfully...