Bollywood spin to non film music turns it into chartbusters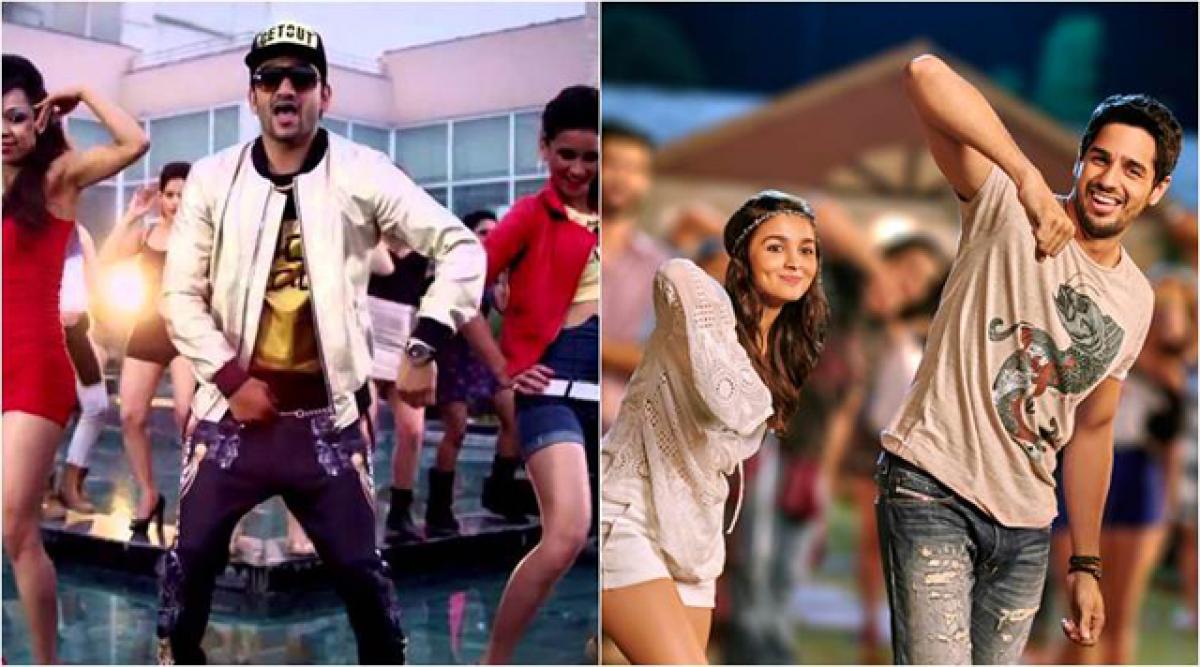 Highlights
The charming looks of Sidharth Malhotra and Fawad Khan can\'t be ignored while watching the ups and downs of the Kapoor family in the recently unveiled trailer of \"Kapoor & Sons\".
​New Delhi: The charming looks of Sidharth Malhotra and Fawad Khan can't be ignored while watching the ups and downs of the Kapoor family in the recently unveiled trailer of "Kapoor & Sons". But it's also the upbeat 2014 hit party track "Chull" that keeps the viewers hooked to it. Not just this track alone, Bollywood has been successfully giving a twist to popular rock or pop singles and album songs for decades.
If reworking on classic Bollywood songs has become the hot favourite among some of the Bollywood composers, digging into the past and picking out Hindi singles or songs from albums for movies is catching up too.
Here's a list of some of the hit non-film tracks that have made it to the big screen too:
* "Chull": Sony Music India presented the song by Fazilpuria and Badshah two years ago. It immediately became a party anthem and a favourite on radio stations. Now, it's back as "Kar gayi chull" as a part of the sound-track of "Kapoor & Sons", set for March 18 release. Though the full version of the song is yet to be unveiled, one can hear "Sunny sunny" hitmaker Neha Kakkar adding sensuality to the track that has retained the original duo.
* "Tamil fever": Originally released in 2014 for Sony Project Resound, the song, voiced by Benny Dayal, has a strong presence of DJ Nucleya. Yes, he features in the song's video, but it's his south Indian street and energetic bass music that leaves no room for guesswork.
Composed by the popular DJ, the dance number is set to return to car stereos and clubs with a touch of hip hop, thanks to Badshah. The "reworked version" has made it to the sound-track of "Kapoor & Sons". A few more days to go and party lovers will get to know how the new version sounds like.
* "Gud naal ishq mitha": Actress-producer Malaika Arora Khan's red towering heels are the first thing that pops up in mind when one hears the 1990s Bally Sagoo song and thinks of its video. Till now, a lot of people, regardless of age, must have mastered its popular hand-steps that match the energetic beats of the song. Fast forward to 2015, the song has featured in Sunny Deol-starrer "I Love NY". It went through a major change. Not only the lyrics got modified and Malkit Singh's voice replaced by Tochi Raina, but the genre in trend - rap - was also fused to the Punjabi number.
* "Zaroori tha": The heartbreaking song, with a distinctive tootle-too sound of a flute, in Pakistani qawwali maestro Rahat Fateh Ali Khan's voice sounded powerful yet painful when it released in 2014 as a part of his album "Back 2 Love". It got a "new life" as a Bollywood song when Mohit Suri decided to use it in his last year's directorial "Hamari Adhuri Kahani" -- a tale of longing, loss, and love.
* "Deewana tera": The feel-good 1999 pop song, crooned by Sonu Nigam for his album "Deewana", was recreated by Meet Bros Anjjan for "Ek Paheli Leela". The modified version for the 2015 film was given a new title too -- "Main hoon deewana tera". From a song that couples would probably still love -- to hold each other and dance to -- it got majorly transformed into a club number. Nigam's voice was also replaced by Arijit Singh, one of the sought-after singers of Bollywood today.
* "Saturday Saturday": It was back in 2012 when Indeep Bakshi and Badshah joined hands for the party number, but the song can still make people, including those with two left feet, hit the dance floor. The catchy track got revived in 2014 with additional vocals of Akriti Kakkar for Varun Dhawan- and Alia Bhatt-starrer "Humpty Sharma Ki Dulhania".
* "Bheegi yaadein": The rock song from 2004 album "Jal Pari" -- Pakistani singer Atif Aslam's first solo album after he left the Pakistani band Jal -- was given a Bollywood twist in 2005 in the form of "Woh lamhe woh baatein". Atif's soothing voice was intact in the song used in the film "Zeher", but it did away with rock music elements. The band also has its own version of the song.