Do I get to meet you daily or not?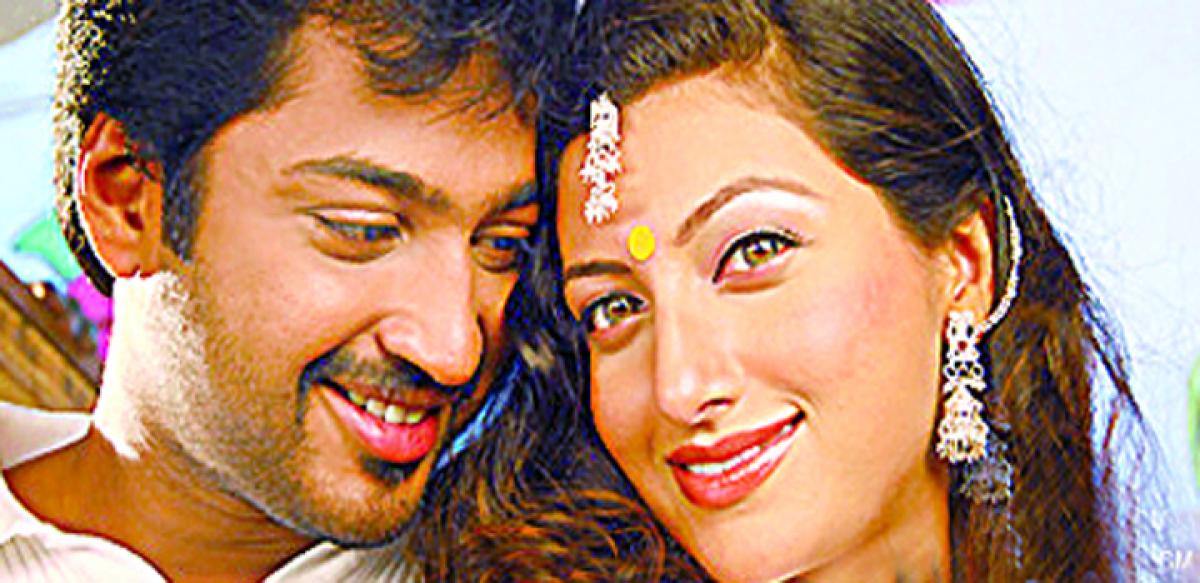 Highlights
The fickle nature of box-office has often been an enigma, wrapped in a mystery. So many times in Indian cinema, one has seen strenuous,...
The fickle nature of box-office has often been an enigma, wrapped in a mystery. So many times in Indian cinema, one has seen strenuous, level-elevating efforts of cine directors and actors go down the drain, when the film fails to connect with the audience. What are often left for posterity from such ambitious flicks are just nuggets and small patches of brilliance which the dud venture had - a song here or a camera angle there… so to speak.
The combination of Vamsy and Ilaiyarajaa in Telugu cinema had been magical as long as it lasted for around a decade and more, and as an admirer of Rajaa for his phenomenal variety and output of songs, this critic has often wondered why some things are destined to fail, even when one knows there is something called law of averages for every performing team. Still, it has been an inexplicable kind of a trend in Indian cinema and mana Telugu film world too is no exception.
A comeback film of sorts, the 2007-release 'Anumanaspadam', brought the duo together once again. By then, honestly, the industry did not think much of their combination for sure and also that the film had relatively low-hyped names like Aryan Rajesh and Hamsanandini as the lead pair. Yet, looking backwards, the film was considered an audio hit though it did not do anything major at the box office.
Using a combination of Unnikrishnan and Shreya Ghoshal, the director who doubled up as the lyricist came up with a good, foot-tapping number: "Pratidinam nee darshanam mari dorakuna dorakuna". It is an interestingly captured song, from the cinematography point of view. For all of the four minutes and less the song lasts, the screen is a riot of colour. Shot indoors, using the primary colours of white and black costumes as a contrast, the director just lets the hues splash across.
From his side, the maestro starts off robustly with the pairing of a streaky flute bit and a macho rhythm of a percussion to contrast with it. The then very popular Ghoshal, who had won over hearts all across India for her original swing and throw as far as her vocal cords went, lends the right kind of pep to the number from the word go. Unnikrishnan, the classically trained expert, just floats with his rendition as he sings: "ninnu choodaleni roju naaku roju kaadu...." as the flute keeps faithful company.
However, rehearsed the movement of both the boy and the girl are, the song maintains a zany tempo, reposing the faith that both the professionals had always for each other in all their earlier films, whose songs are still heard by generations after.The cinematographer has an easy brief, so to speak, as he constantly contrasts the bright and the subtle as the song plays itself out.
The only point to note is that Rajaa has tweaked an old hit of his for coming up with this song, a Tamil film released in 1985, which had Vijayakanth pairing with Jeevitha and Radhika. The revised version is a zippy one whereas the original is a slow-paced duet.
PS: This critic is thankful for the opportunity extended to him to showcase some of the many memorable songs to have been composed ever in Telugu cinema by music directors from non-Telugu background. It only goes to prove good music is appreciated in our country, irrespective of class, creed, language, ethnicity or colour. Cheers!

Film : Anumanaspadam (2007)
Singer : Unnikrishnan, Shreya Ghoshal
Song : Pratidinam nee darshanam, mari dorakuna, dorakuna
Lyrics : Vamsy
Music : Ilaiyarajaa
Subscribed Failed...
Subscribed Successfully...