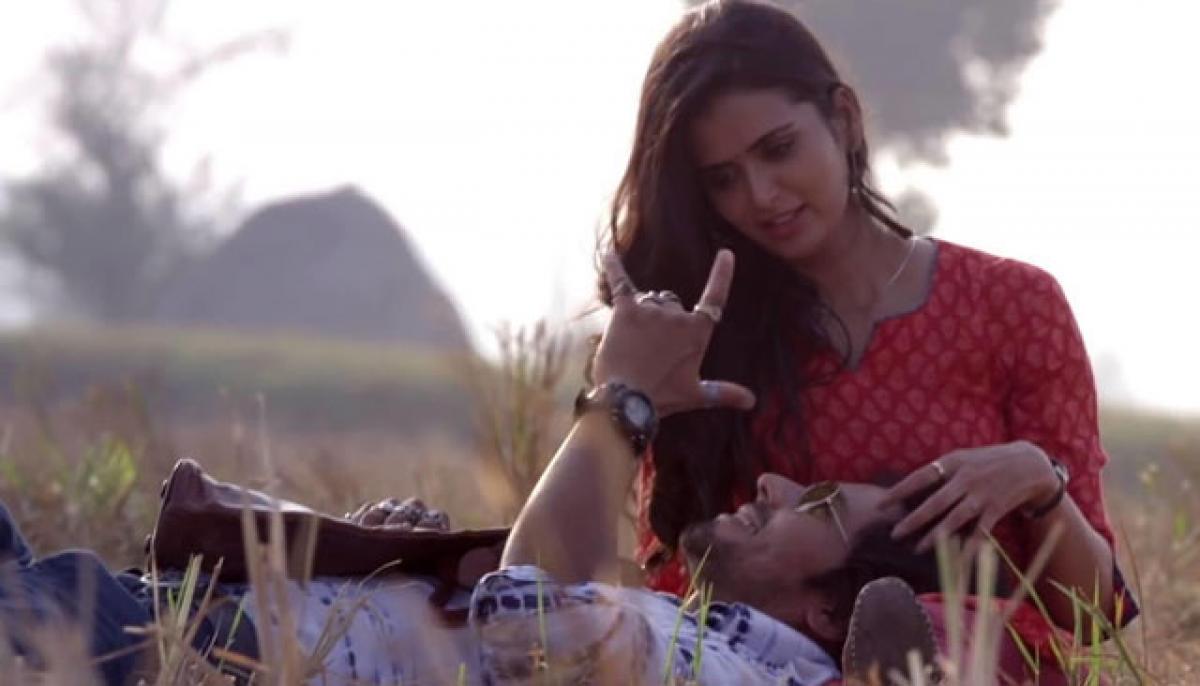 Highlights
Laal Rang, Full Movie Review.
For some paradoxical inexplicable reason the peace-chanting nation celebrates bold. While most often, it splashes all over the screen and script, this time it is all over the place for over two and half hours.
It starts off on an insipid dark note with youngsters in Karnal (Haryana- 2003) vying for a seat for a diploma in Lab Technology as if it were a coveted chair at Princeton or Stanford.
The abysmally slow narration is more tuned to being a ACB documentary on illegal blood banks, professional donors and Haryana dialect than a feature film intended to entertain or attract an audience enough to defy the heat wave. No it is not even good enough to wean you from the lacklustre IPL fixtures. To ensure you do not miss out on the mood of the nation the filmmaker ensures that most of the film is shot in dark sequences (Cinematography: Dhirendra Shukla). You get the feel that the team is out there more to hide than disclose. The entire exercise is contrived and is grammatically abstract without cause or concern. Add to this the Haryanvi accent, and you have a product that you can just give the negative nod and move on. Content-wise: you have the male bonding, the fashionable smooch and dare romance, the out of tune music, the rustic one liners, the odd joke and every predictable trick in the book. Two and half hours of storytelling is totally out of sync with the times. It starts on a dark note, stays there and its only seeming justification is to keep its audience in an air conditioned theatre.
We have Rajesh (Akshay Oberoi) the son of a government peon with gold dust in his eyes. He obtains admission for a diploma in Lab Technology. In the process he also finds his lady love in colleague Poonam (Pia Bajpai). However, parallel to his love story and more occupying his time and screen space is the blossoming bromance between him and his senior Shankar (Randeep Hooda). He soon realises that his friend Shankar is also the key to wealth and comfort. With a demanding girlfriend in tow and an obliging friend, life is ideal for Rajesh. Shankar's love interest (Meenakshi Dixit) comes in once to lecture on cleanliness and cleans up the room and another to advice him and leave the script. Aching under the burden of his hitherto socio-economic status Rajesh scents blood in the scandal and soon tastes blood and the money that comes with it. With time, they get ambitious, avaricious, brazen and finally careless till the hands of law catch up. In one of the final moments, one of the characters asks Mukti de de! The audience says: true true.
Randeep Hooda and Akshay Oberoi with all the sincerity at their command infuse some integrity to the script and some meaning to the goings on. Otherwise you may echo the question Kishore Kumar asked many years ago: Yeh lal rang kab mujhe chode gaa!
Cast : Randeep Hooda, Akshay Oberoi, Meenakshi Dixit and Piaa Bajpai
Direction: Syed Ahmad Afzal
Genre : Crime
Good : Randeep and Akshay Obeori
Bad : Drab and dull
Subscribed Failed...
Subscribed Successfully...