Arvind Swamy opens up on his comeback to cinema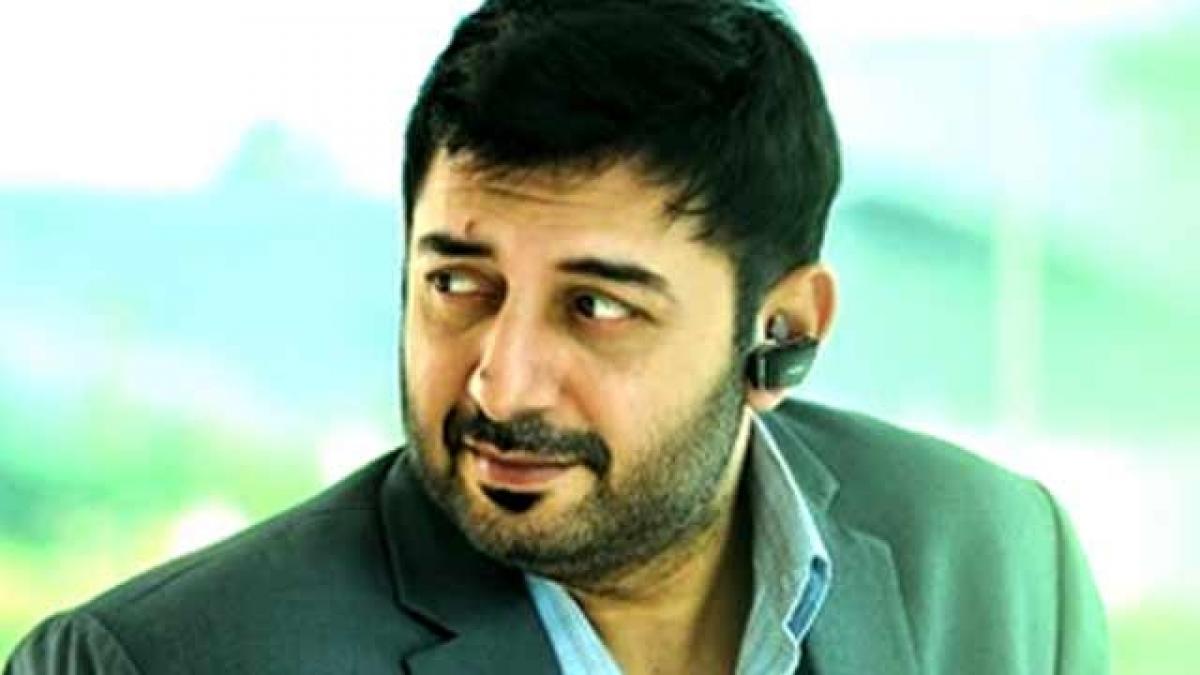 Highlights
Arvind Swamy in an exclusive interview talks about his generation and now parenting the next generation, his films, luck and more.
Arvind Swamy in an exclusive interview talks about his generation and now parenting the next generation, his films, luck and more. Arvind was married to Gayathri Ramamurthy with whom, he has a daughter – Adhira Swamy and a son Rudra Swamy. Later, Arvind Swamy divorced his first wife and married Aparna Mukherjee.
Arvind Swamy is making a comeback with a bilingual film Tamil/Hindi, "Dear Dad" and his motivational rendezvous with us will not only reveal some hidden parenting qualities that he possesses but will also ignite the motivation mantra to all men out there.

"Well! When I was merely 21, I auditioned for Mani Ratnam as he had noticed me in a couple of advertisements and selected me for his film, Thalapati. Then Roja and thereafter Bombay are films where I played the lead male protagonist. I could not handle the stardom then, thus, I decided to go away to the US. However, when I look back and analyse over the reason as to why I did not like to be in the lime light then, I feel I am more mature now to be able to know how to handle all of that comfortably. I was too young to let my privacy hinder also I am a recluse person by nature."

However, distinguishing the parenthood from his parents' generation and now he brings forth the differences very well, "In those days we as kids could not argue with our parents and ask them to let us enjoy in accordance to our wish-Like if we wanted to have Chinese or whatever food may be we had no guts to ask them, then it was like whatever, where ever we are going that's what is we need to be accepted with a smile. I may have been a rebellion during my teens, do to so many things that's human nature but after a while I realized during the teenage, all of us feel whatever we want to do is the best."

About the gen next, having nurtured his own kids as a single father he quips, "Well! I have nurtured my kids all by myself. I am happy, that I invested those ten years for bringing up my kids. I am happy that now I have all the time for myself as my daughter is grown up she is 19 and my son too is able to be by himself. While bringing up my kids, I had to strike a balance between being strict and being able to maintain my cool as well. Dealing with kids it's very important to talk about each and every subject that they would like to. I may not have liked certain activities of theirs but then I did not attempt to be harsh with them. They discussed everything whatever happens in their life. I never tried to be judgemental on their thought process or never said that at any point in time their activities are shameful but I tried to bring about the right kind of knowledge within them by discussing and making them aware of the reality. As teens today's kids I have noticed may say something rude, but after a gap of few hours, they don't even remember it they easily forget and forgive. Kids, when in their teens are developing their individuality so they like to push their boundaries."
"There may have been some stressful moments in our relationship, but I tried to improve on them with implying ample patience within myself. At times it would be very difficult for me to put on a false act as a human being, we all get angry at one point of time. But I am happy that I tried to maintain my cool even at such stressful times and today my children have grown up learnt the values inculcated within them."

Ask him if cooked for them, blushingly he says, "Yes I am a great cook, I prepare delicious South Indian dishes for them –Idli Sambhar, pulli sadd-on and more."

So does Arvind believe in luck, "I do not believe in luck I am not being rude when I say so, in fact with all the experiences that I have gone through, I think working hard is essential and luck follows you. There is no substitute for hard work. Whenever I worked wherever for films or elsewhere, I always put in 22 hours of hard work. I remember I had injured my leg, I could not walk to my washroom even, I had been paralyzed but with my strong will I did participate in the half marathon and could cover 22 kilometers easily, this was a great achievement for me. The level of achievement is to attain maximum satisfaction, and for this, the strive that goes into is what is needed very much."
Coming back to his movie, "I am very happy at this churn of life as I am doing a Telugu film which is a remake of "Thani Oruvan" and "Dear Dad" my Hindi /Tamil film that has a very complicated subject although it has nothing to do with Father/son relationship. Those from Bollywood who have seen the Tamil version have complimented me and I felt very great. The Telugu version should release by September. I am open to doing any good films in any language."
Lastly, all praises for his kids he adds, "My son is inclined towards Physics and my daughter is a fine artist, she has got a scholarship. I am happy that she is designing my costume for the Telugu film."
By Lipika Varma