Popular playback singer K Rani no more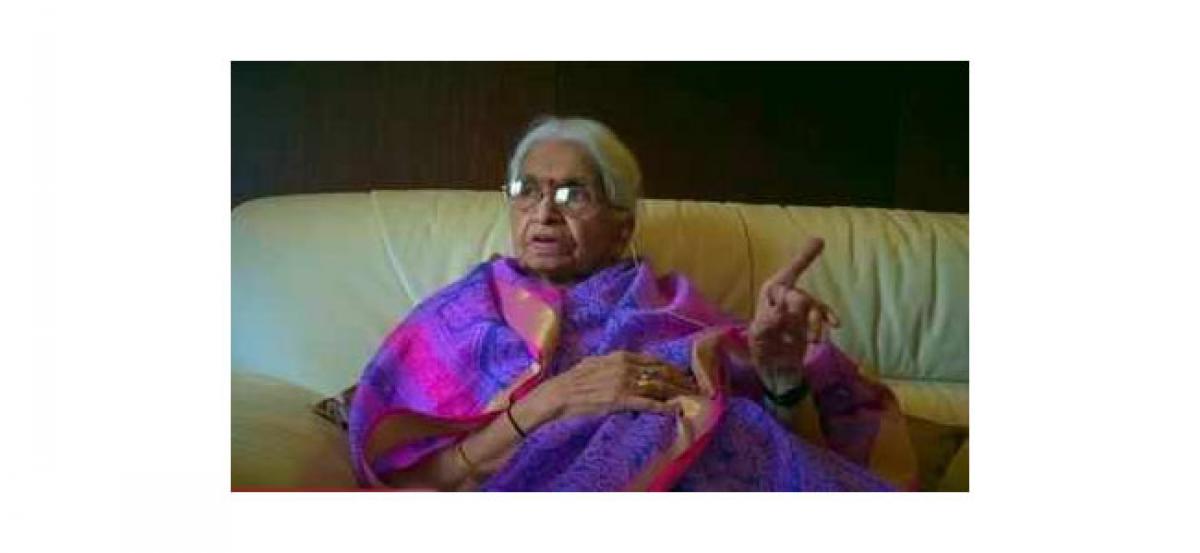 Highlights
Famous Tollywood singer, K Rani, has passed away here Friday night She was 75 Rani, an Indian playback singer, has recorded over 500 songs in Telugu, Tamil, Kannada, Malayalam, Hindi, Bengali, Sinhala and Uzbek Rani was the first female singer from India to sing in Sinhala and Uzbek, and sang the national anthem of Sri Lanka the Sri Lanka Matha
Famous Tollywood singer, K. Rani, has passed away here Friday night. She was 75. Rani, an Indian playback singer, has recorded over 500 songs in Telugu, Tamil, Kannada, Malayalam, Hindi, Bengali, Sinhala and Uzbek. Rani was the first female singer from India to sing in Sinhala and Uzbek, and sang the national anthem of Sri Lanka (the "Sri Lanka Matha"). She performed in the presence of then President of India Sarvepalli Radhakrishnan and the Indian National Congress leader K. Kamaraj called her "Innisai Rani".
Rani was invited to perform at the Mokshagundam Visvesvaraya centennial, travelling in an aeroplane chartered by the government of Karnataka. Raj Kapoor provided the rhythms when she sang Hindi songs, including "O Maine Pyar Kia, Mai Kya Karu Ram Mujhe Budda Mil Gaya", at a stage show. She became very popular with the song "Anthaa Branthiyena, Jeevithanaa Veluginthena.." in the film 'Devadasu.'
Rani's first films, in 1951 at age eight, were the Telugu Roopavathi and Tamil Mohana Sundaram and Singari. A year later, she was singing for lead characters in films like 'Kalyani', 'Kalyanam Panni Paar', 'Pelli Chesi Choodu',' Dharma Devadhai' and 'Dharma Devata'. Rani's "Antha Bhranthi Yenaa" (Telugu) and "Ellaam Maayai Thaanaa" (Tamil), from 1953's Devadasu, were popular.