U-Turn First Day Box Office Collections Report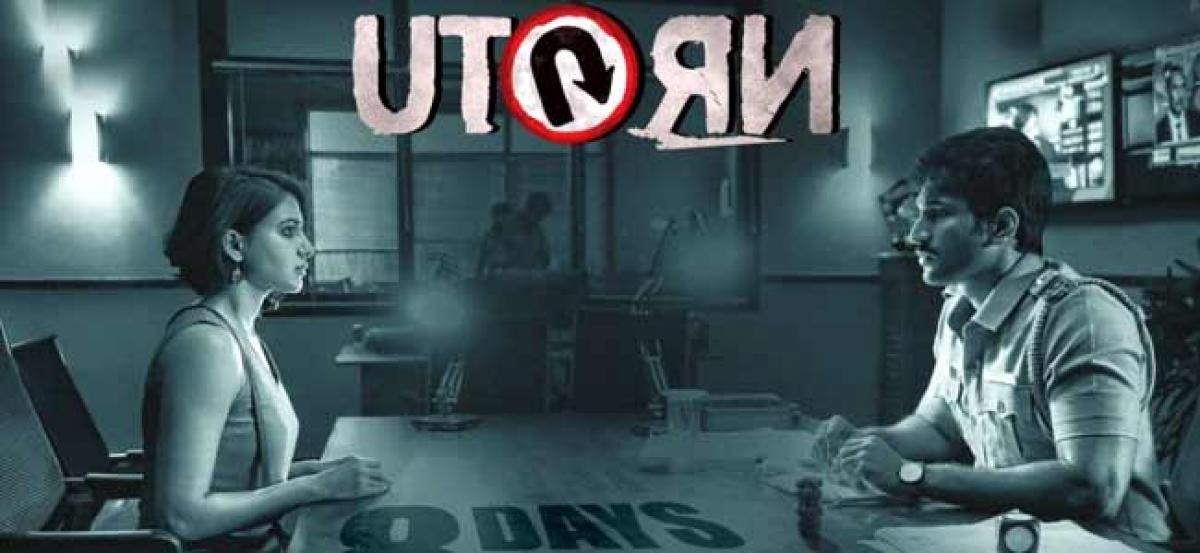 Highlights
Star heroine Samantha starrer UTurn is in the theatres now The official remake of the Kannada film with the same title, UTurn was released in both Telugu and Tamil languages Pavan Kumar, who directed the original is the director of the movie The film is produced by new producers
Star heroine Samantha starrer U-Turn is in the theatres now. The official remake of the Kannada film with the same title, U-Turn was released in both Telugu and Tamil languages. Pavan Kumar, who directed the original is the director of the movie. The film is produced by new producers.
The movie released with an intention to impress the urban class audiences but it received a positive response from all the corners. A lot of appreciations were poured on Samantha for her acting skills in the movie. The film gives a message to the viewers without getting into a preachy level and that is the best part. Aadi Pinsietty and Rahul Ravindra is also a part of the project.
At the box office, it is expected that U-Turn dominates Sailaja Reddy Alludu.