Hello Guru Prema Kosame 2 Days Collections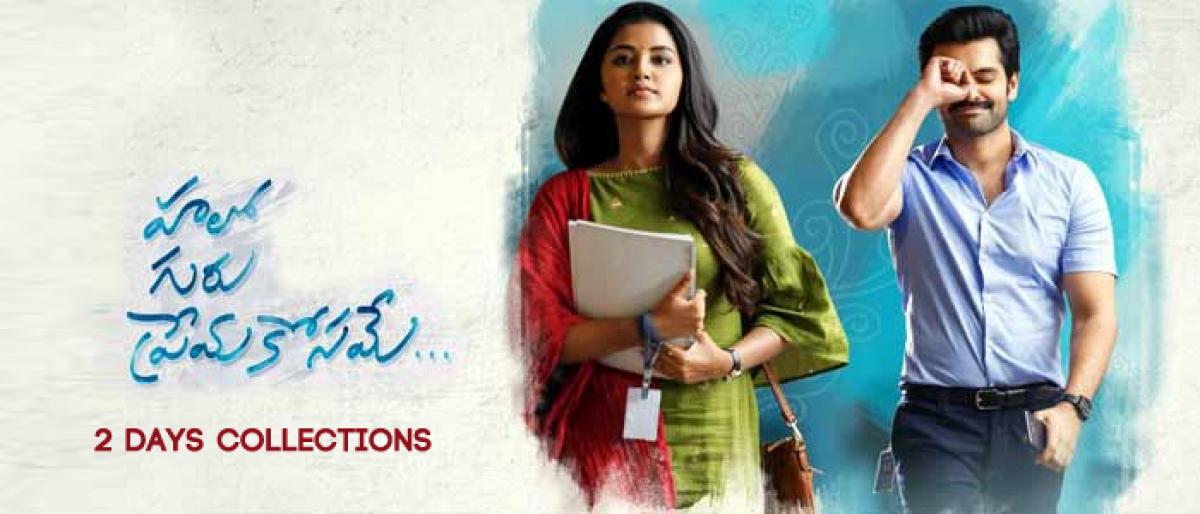 Highlights
Ram, Anupama Parameswaran, and Pranitha Subhash have played the lead roles in the film Hello Guru Prema Kosame
Ram, Anupama Parameswaran, and Pranitha Subhash have played the lead roles in the film Hello Guru Prema Kosame.
The film unit worked hard on the promotions to gain a craze but it did not help completely.
As it is a festival season, the movie managed to open decently well and has continued to do so on the second day as well with a distributor share of 3.65 Cr taking the total for the two days as 7.40 Cr.
Surprisingly, the overall drop in the film's collections on the second day is very less.
Nizam: 3.21 Cr
Ceded: 1.08 Cr
UA: 0.97 Cr
Guntur: 0.60 Cr
Krishna: 0.51 Cr
East: 0.49 Cr
West: 0.36 Cr
Nellore: 0.23 Cr
Total AP&TS: 7.45 Cr
The film needs to collect 14 crores by the end of Sunday to be in a safe zone at the box office. Directed by Trinadh Rao Nakkina, the film is produced by Dil Raju.
ALSO READ: 'Hello Guru Prema Kosame' First Day Box Office Collections Report