High taxes debilitate tobacco farmers in AP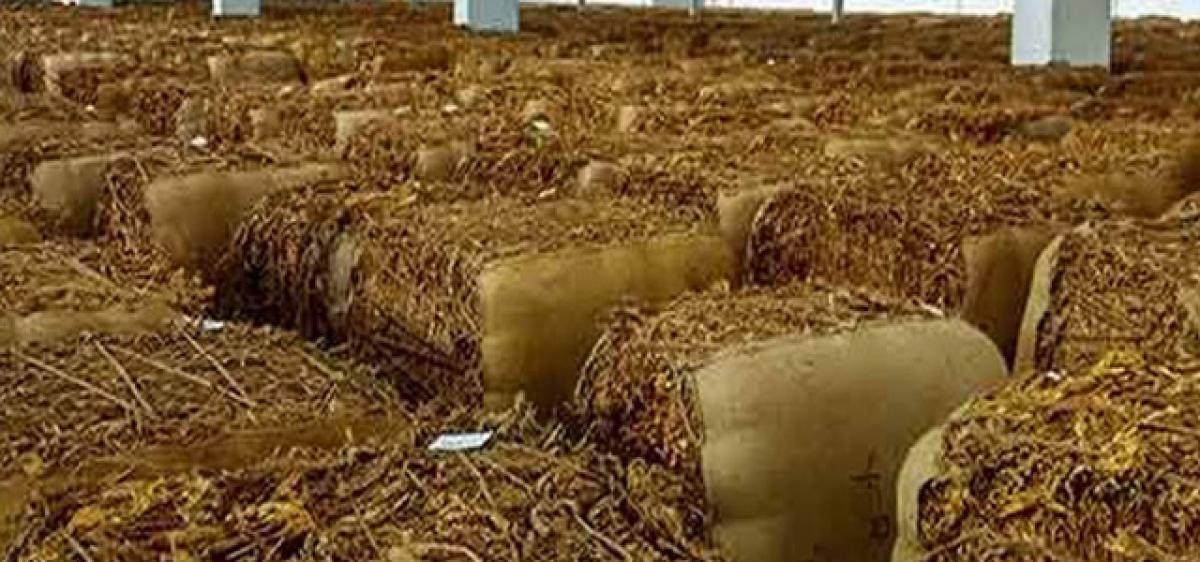 Highlights
FCV tobacco farmers are in huge distress due to excessively high Excise Duty increase of 118% on cigarettes in the last five years.
Hyderbad: FCV tobacco farmers are in huge distress due to excessively high Excise Duty increase of 118% on cigarettes in the last five years. Due to high and discriminatory taxation despite accounting for a mere 11% of overall tobacco consumption, duty-paid legal cigarettes contribute more than 87% of total revenue from tobacco in the country.
This huge disparity in revenue collection is evident from the fact, that on a per kg basis, tax on cigarettes is 51 times higher than tax on other tobacco products. Such punitive taxation on Legal Cigarettes has forced consumers to shift to cheaper and revenue-inefficient non-cigarette tobacco product forms, and to tax-evaded illegal cigarettes. In fact, around 68% of non-cigarette tobacco products in the country are produced in the unorganized sector and thus escape all regulations and taxation.
Speaking on the occasion of Tobacco Farmers Award ceremony organized by the Tobacco Institute of India (TII), Syed Mahmood Ahmad, Director of the Institute said, "High and consistently escalating taxes on Cigarettes provide a profitable arbitrage opportunity to illegal trade operators for tax evasion. Consequently, illegal trade in cigarettes in India has grown steadily over time.
However, due to the particularly steep duty increases since 2012-13, there has been a huge spurt in the growth of illegal cigarettes which incidentally, has also been acknowledged by the government on the floor of the Parliament. After all high taxes increase the arbitrage opportunity for illegal operators and drive business to the underground, clandestine trade in illegal cigarettes."
The thriving illegal cigarette trade which now accounts for 1/5th of the Cigarette Industry in India is not only causing substantial revenue loss to the Government (estimated at more than Rs.9000 crore per annum) but also affecting the livelihood of tobacco farmers as smuggled cigarettes do not use domestically produced tobaccos.
This is a matter of grave concern and everyone associated with the crop, be it the Government, Industry, Trade or the tobacco growers, need to discuss and address with greater urgency. This is particularly important in view of the fact that tobacco is a highly remunerative crop in India providing sustainable livelihood to millions of farmer families and for which no viable alternative crop has been established so far in agro-climatic conditions that are similar to the tobacco growing regions in India.
Keeping in mind the adverse situation the farmers have been put-in by skewed taxation focused on cigarettes alone and extreme regulatory policies, the Government should desist from any further tax increase on cigarettes as that will only aggravate the situation of off-take of Indian tobaccos and increase the stress on earnings of domestic tobacco farmers.
There is a compelling case for a gradual transition to a more uniform tax regime across all tobacco products in order to contain the movement of tobacco consumption to cheaper revenue-inefficient tobacco products and to illegal cigarettes. This could well be achieved by levying GST at a uniform tax rate on all tobacco products while ensuring Revenue Neutrality, a fundamental principle enshrined in the GST.
Award ceremony was organized to recognize tobacco farmers for adopting contemporary farming practices that help improve yields, produce better varieties and make Indian tobaccos competitive in the global market. The event was inaugurated by P. Pulla Rao, Minister of Agriculture, government of Andhra Pradesh.
Subscribed Failed...
Subscribed Successfully...