Go beyond cryptic announcements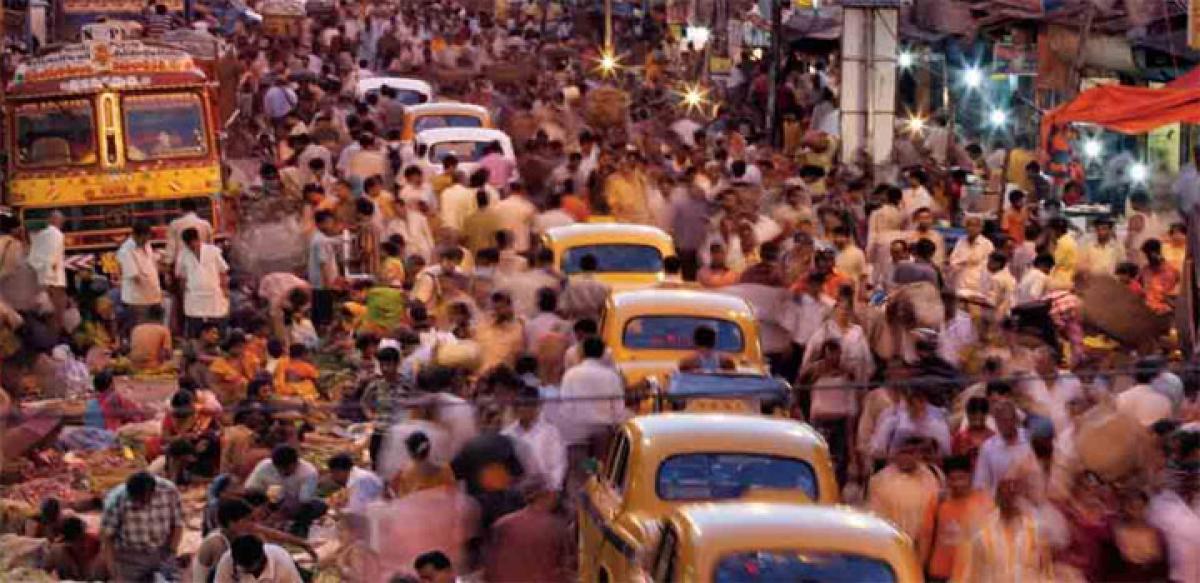 Highlights
With the urban population fast rising, the idea of building competitive and modern cities is certainly a smart idea. The city dwellers disgusted with poor condition of roads, erratic power and water supply, high levels of pollution, horrible sanitation facilities, etc, are obviously lured by the idea of smart city. But, there are equally smart concerns that need to be fixed to ensure that the drea
With the urban population fast rising, the idea of building competitive and modern cities is certainly a smart idea. The city dwellers disgusted with poor condition of roads, erratic power and water supply, high levels of pollution, horrible sanitation facilities, etc, are obviously lured by the idea of smart city. But, there are equally smart concerns that need to be fixed to ensure that the dream comes true.
The concept of smart city is essentially a techno–managerial view of urban governance. But, the common man in these cities is confronted with more mundane issues like weak public transport, costly housing, drinking water and sanitation, poor power supply, worst roads, unmanageable traffic etc. Such basic problems need to be fixed before embarking upon grandiose ideas.
Otherwise, our cities would further be ghettoized. For instance, constructing intelligent pavements should precede addressing the problem of potholes on roads. Energy-efficient cities are not possible without a reliable, sustainable, efficient and affordable public transport system. High quality schools are certainly more essential than advanced information infrastructure that is to endow smart cities.
Poor public health facilities in urban agglomeration would only result in smartness without wellness.The real smart city should not only be attractive to affluent urban middle class but should also appeal to those who are at the bottom of the ladder. The move towards smart cities is justifiable given the fact that the country is recording high rates of urbanisation.
Urbanisation is now considered as an instrument of inclusive growth. Urban India accounts for 31 per cent of population but 60 per cent of nation's GDP. But, one needs to be cautious of what United Nations has warned. The 2014 UN Report on World Urbanisation Prospects noted that rapid and unplanned urbanisation has led to "urban sprawl, high levels of pollution and environmental degradation, together with unsustainable patterns of production and consumption patterns," thus compelling a global agenda to forge new models of urbanisation, "that integrates all facets of sustainable development, to promote equity, welfare and shared prosperity in an urbanising world development."
Despite huge governmental funding, smart city project can only be realised through greater private sector participation. The municipal bodies have to raise funds. At a time when municipal finances are precarious and private sector obviously needs full cost recovery, the cost of new urban services and their affordability for urban poor and lower middle class is a point to ponder. A large proportion of works initiated under JNNURM remain incomplete raising fears of similar such thing repeating.
The growing number of slums in our cities despite spending thousands of crores raises fears of further social and economic exclusion in smart city projects. All this is not to negate the importance of unveiling sophisticated cities that can compete globally.
But, enough precaution is needed to prevent urban India from sliding into, what Charles Dickens said," It was the best of times, it was the worst of times, it was the age of wisdom, it was the age of foolishness, it was the epoch of belief, it was the epoch of incredulity, it was the season of light, it was the season of darkness, it was the spring of hope, it was the winter of despair."