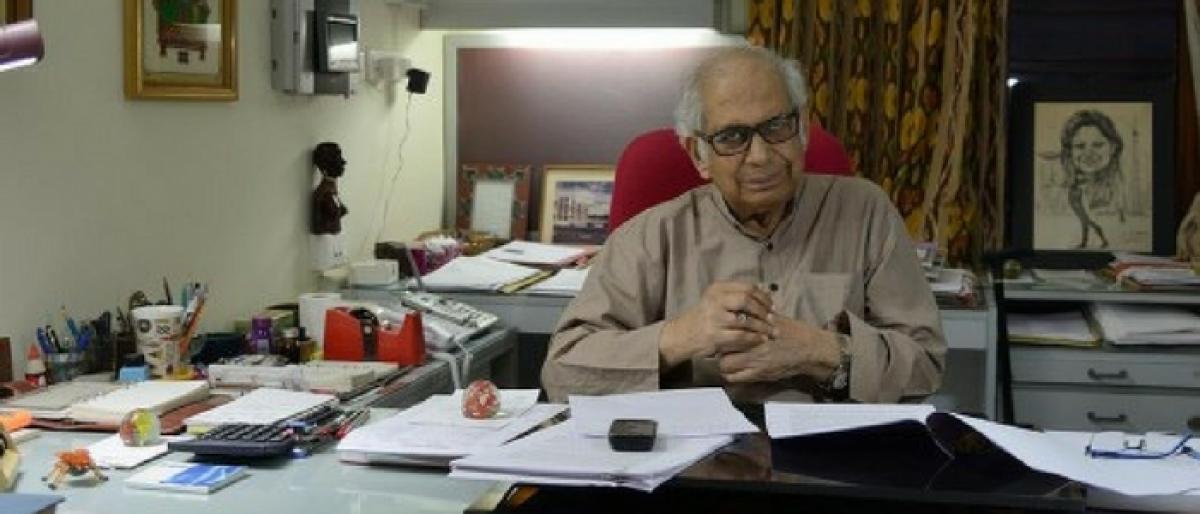 Highlights
Pushpa Mittra Bhargava was an ardent science crusader, an institution builder par excellence, a frontline researcher, always at the forefront of movement for scientific literacy among masses. As a science agitator, he fought for greater priority to science in national agenda and public funding; as a science propagandist, he valiantly fought anything and everything that he felt unscientific, and as
Pushpa Mittra Bhargava was an ardent science crusader, an institution builder par excellence, a frontline researcher, always at the forefront of movement for scientific literacy among masses. As a science agitator, he fought for greater priority to science in national agenda and public funding; as a science propagandist, he valiantly fought anything and everything that he felt unscientific, and as a science organiser, he led the army of science activists.
Apart from being the architect of a scientific institution of international stature, Centre for Cellular and Molecular Biology (CCMB), Hyderabad, which was the foremost laboratory in India for modern biology, with an emphasis on basic research, he was known for his relentless endeavours to instil and institutionalise scientific and rational temperament in the country. His master plan of keeping all the modern and state-of-the-art facilities under one roof yielded many achievements and national and international recognitions.
True to his calling, as a scientist, Dr Bhargava, during his entire life, was instrumental in exposing bigotry and defying dogma to eradicate the deep-rooted customs and practices that manifested in the form of regressive superstitions.
Dr Bhargava's angst was evident when he returned the Padma Bhushan in protest against climate of religious intolerance prevailing in the country. He was strongly of the view that the prevailing ethos was proving to be an impediment and anathema to progressive endeavours. Dr Bhargava was a scientist with a commitment to chart a scientific ethos beyond the cloistered confines of the labs.
His forthright and candid views inevitably ruffled many feathers. Many a time, Dr Bhargava had to contend with an establishment afflicted with systemic obduracy. He had often nettled the psyche of the policy makers by questioning the logic and scientific rationale in establishing bodies like Biotechnology Regulatory Authority of India and also vehemently opposing GM crops.
He used to emphasise on the importance of societal interactions. CCMB art gallery was the first of its kind in the country where scientific research was taken up in an artistic environment. He believed that creativity is common in science and art. He involved scientists in writing science text books for NCERT. He also encouraged the scientists in writing popular articles in newspapers and magazines.
Thus, Dr Bhargava believed that whatever we do in the laboratories must reach the common man and since we are spending public money we are accountable and should explain to the outside world. Thus, he was an extraordinary science communicator. He was a towering personality and torch-bearer for biotechnology in India.
The idea of reverse brain drain was started by him and he brought several Indian scientists back and Dr Lalji Singh is one among them. He was a dynamic leader who set a unique culture in CCMB not only in science but in work ethics as well, in all activities to make it a very distinct institute.
Science cannot be disconnected from society. Science should be dovetailed with the constitutional values like sovereignty, self-reliance, social development, equity and rationality of thought and action. Dr Bhargava is a true epitome of this grandiose vision of science and society.