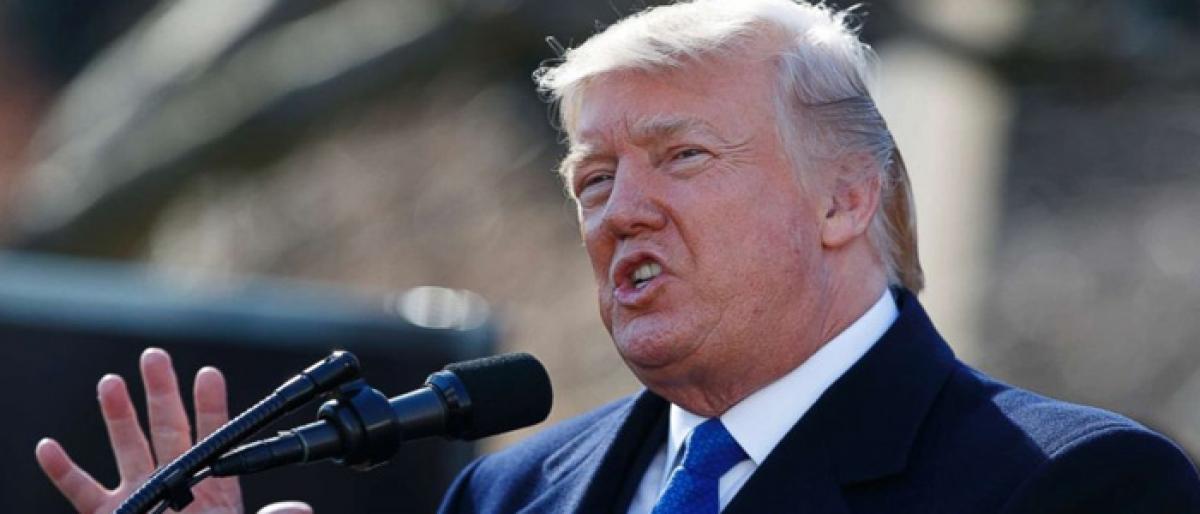 Highlights
President Donald Trump has criticised India on trade issues, a second time in a month, pointing out the tariffs on Harley Davidson motorcycles to emphasise that other nations have taken advantage of previous US administration\'s negligence on trade. He was referring to the customs duties for certain items in the Union Budget that was justified by the Finance Minister on the grounds of the Make in I
President Donald Trump has criticised India on trade issues, a second time in a month, pointing out the tariffs on Harley Davidson motorcycles to emphasise that other nations have taken advantage of previous US administration's negligence on trade. He was referring to the customs duties for certain items in the Union Budget that was justified by the Finance Minister on the grounds of the Make in India objective.
It was surprising to note Trump raising the issue as this particular segment does not even account for 0.05 per cent of the $149 billion US-India bilateral trade, which is ranked tenth in the US commercial sweepstakes. First, it was China, Canada and Mexico and now India. Trump thinks these countries are ripping off US. And he preferred to build his case for his version of fair trade on the Harley Davidson dispute with India.
But, what Trump failed to see is that India exports less than 1,000 motorcycles to US while African and Latin-American countries buy many times more of these every year. Secondly, Harley manufactures its bikes in India now and the tariff would largely be on the few imported bikes and semi and completely knocked down components.
Ford, which has two plants in India, has sought a reversal of the new tariffs on auto components, while Apple Inc is concerned its iPhones have become even more expensive in the price-conscious $10 billion smartphone market. All this is a pointer to the trade friction between the two countries despite the close ties the two have forged in the recent times. The US Congress has been pushing over the past year for greater pressure on India to dismantle economic barriers and now House Republicans have raised the issue of the new round of duties with New Delhi. India is being seen as one of the most protected major economies.
The United States had an average tariff rate of 3.4 per cent on imported goods in 2016, compared with 13.5 per cent for India, according to the World Trade Organisation. China, which the Trump administration is targeting for its trade practices, had an average tariff rate of 9.9 per cent the same year.
India's trade disputes with other countries are only growing of late. Developed countries have recently expressed displeasure at India's decision to hike import duties on high-end mobile phones and other electronic equipment, holding that it violates India's commitment under the Information Technology Agreement signed in 1997. India has maintained that it could not be forced to commit for technological innovations that were non-existent while it signed the deal.
India faces a uniquely unsettled geopolitical situation in the Indo-Pacific region which has traditionally been dominated by the US apart from the Chinese challenge. However, raising customs duties was the wrong card to play for an open economy.
The most important signal India can give at this point is to conclude the Regional Comprehensive Economic Partnership (RCEP) which has been delayed and which our ASEAN partners call deliberate. All trade negotiations are difficult and ultimately a political call is needed. India will have to consider one now.
Interested in blogging for thehansindia.com? We will be happy to have you on board as a blogger.