Mowgli School inspires students to pick up books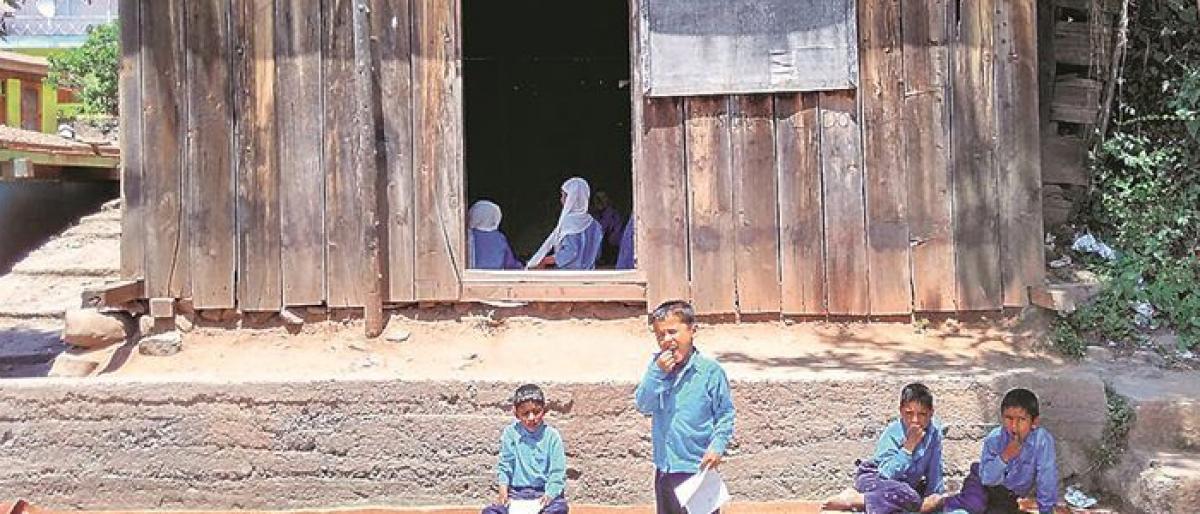 Highlights
Located in the Dudhwa Katarniya forest area here, Mowgli School is busy giving wings to the dreams of village children, thanks to an initiative by the Special Tiger Protection Force The Special Tiger Protection Force, constituted for tiger conservation, has embarked on a mission to teach children living in the forest areas
​Bahraich (UP): Located in the Dudhwa-Katarniya forest area here, 'Mowgli School' is busy giving wings to the dreams of village children, thanks to an initiative by the Special Tiger Protection Force. The Special Tiger Protection Force, constituted for tiger conservation, has embarked on a mission to teach children living in the forest areas.
Children trek the difficult forest terrain and cover a distance of around 10 kilometres to study at the school. "Special Tiger Protection Force was basically formed for ensuring safety of tigers and other wild animals, and for checking the man-animal conflict," Ramesh Pandey, Field Director, Dudhwa Katarniya forest told PTI Wednesday.
"Sub-Inspector of STPF, Satyendra Kumar, during his stay at Motipur range, started teaching children of the village (which comes under the said forest range) a few days ago along with the other forest department staff," he said. Kumar started counselling the villagers and made them aware about the positive effect of education which "leads to overall betterment of children and secure their future". "He made the villagers understand that instead of sending their children to collect firewood, they should send them to schools.
He started Mowgli School and the education material is provided by the World Wildlife Fund (WFF)," Pandey said. The official said the school was functioning from the premises of Motipur eco-tourism centre. "The classes are held in the evening and more than 150 children are attending the classes.
Some children come from as far as 10 kilometres to study here. Most of the children who study here generally assist their families in day-to-day work. They take out time to study," Pandey said. The famous 'Jungle Jungle Baat Chali Hai...' title song of the Hindi version of Japanese anime series 'Jungle Book Shonen Mowgli' is also sung by the students at the school.