Ed-Tech: Easing access to quality education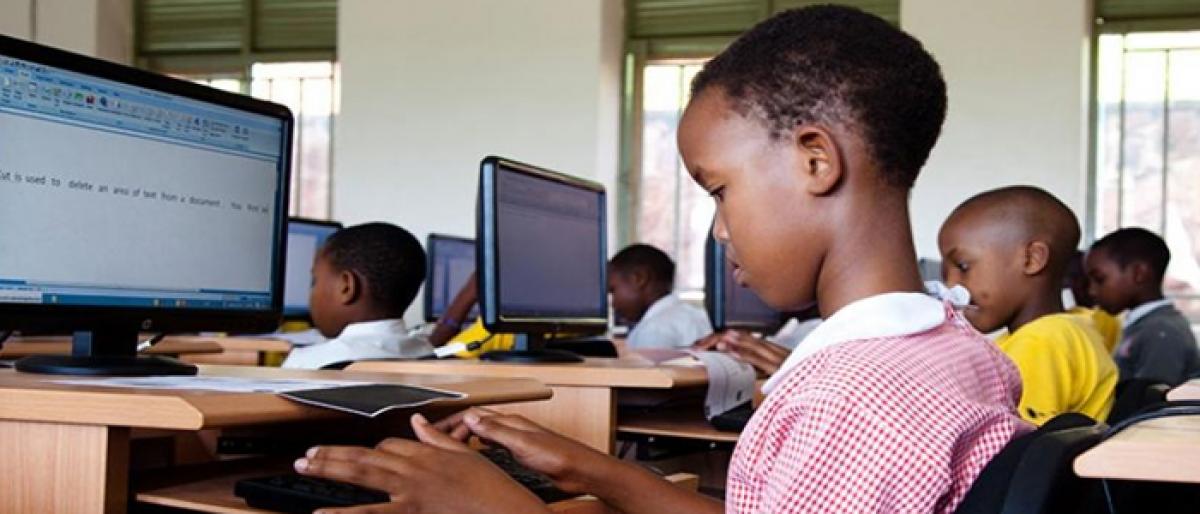 Highlights
When it comes to education and admissions, diversity has been under focus for sometime now In the west, it is racial diversity The British Prime Minister, David Cameron recently spoke about how only a very small percentage of black students attended Oxford Closer to home, there have been efforts to increase diversity on a caste and tribe level
When it comes to education and admissions, diversity has been under focus for sometime now. In the west, it is racial diversity. The British Prime Minister, David Cameron recently spoke about how only a very small percentage of black students attended Oxford. Closer to home, there have been efforts to increase diversity on a caste and tribe level.
However, there has been one large section of our society that goes unnoticed - women. There are NGOs that focus on female education. However, a patriarchal society comes in the way of ensuring that women feel empowered to pick up courses that are male dominated - especially engineering and medicine.
This is important since this ensures that the needs of half the world's population are understood and addressed. With engineering, women can build products that cater to female needs. With medicine, they can provide treatments for female specific diseases and conditions. Over the last few years, medical entrance exams have seen a large number of women appearing, and passing the exams. This year itself, there were approximately 1.6 lakh more women who appeared for the NEET exam than men.
What has been preventing women from pursuing fields like medicine and engineering?
There are three major reasons:
1. Students cannot only rely solely on what is taught at school. This is because the mode of examination at the 10+2 level is very different from the NEET exam. Students need help outside of school and over the years, they have been turning to coaching classes. Quality coaching is concentrated to metro cities. Parents are more open to sending their sons to different cities, but not their daughters. This comes from fear for their safety, and societal taboos.
2. NEET coaching is very expensive. Moreover, the number of people attempting NEET is far larger than the number of seats in government colleges. Parents often do not have the funds to send their children to private colleges. This means that the return over investment is very low. Parents are more open to spending this money on their sons. This is because boys are perceived to be the bread-earners of the family.
3. Gender roles have led to engineering and medicine being viewed as a field fit for men. Apart from a few specialisations like obstetrics and gynecology, doctors have been visualised as men. Over the years, even the film industry and media have portrayed men in the roles of engineers. Women are encouraged towards careers that are largely desk jobs despite their interest.
How can Ed-tech help?
Ed-tech can play a major role in making access to quality education much easier from the grass-root level. Here's how:
1. Ed-tech personalises learning. This, in fact does not happen in coaching classes. Coaching centres follow a one-size-fits-all approach due to their large batch sizes. They are unable to provide personal attention to students. With adaptive learning paths and personalised tests, edtechapps study student behaviour. They alter the learning experience for each student at an individual level, helping them learn better.
2. Ed-tech knows no boundaries. With technology, quality education is available to anyone with a phone and an internet connection. Geographical boundaries are no longer barriers. Quality education is finally decentralised from tier I cities. Ed-tech companies use videos in English and regional languages. Due to this, students can adjust the pace of their education. They do not miss out on understanding concepts or even revising them. Ed-tech apps also have practice tests, mock tests, and access to previous years question papers. These provide plenty of practice for students, despite the non-availability of latest books. This means that students do not need to travel, and can study from the comfort of their homes.
3. Ed-tech is more affordable. Ed-tech companies only have to deliver quality content once, and this is recorded for millions to watch. Due to this concept, the cost of delivery of content is significantly lower than that of coaching classes. This makes edtech accessible to students of every economic background.
Ed-tech cannot immediately change how societal norms affect female representation in male dominated careers. However, with time, edtech can enable and encourage more women to break these trends and step outside the box to empower themselves. With time, edtech can prove to be an important factor in sending more women towards the medical sciences.
(Rajshekhar Ratrey - The author is VP, Educational Content, Toppr.com)