Hyderabad students bag awards in Cambridge exams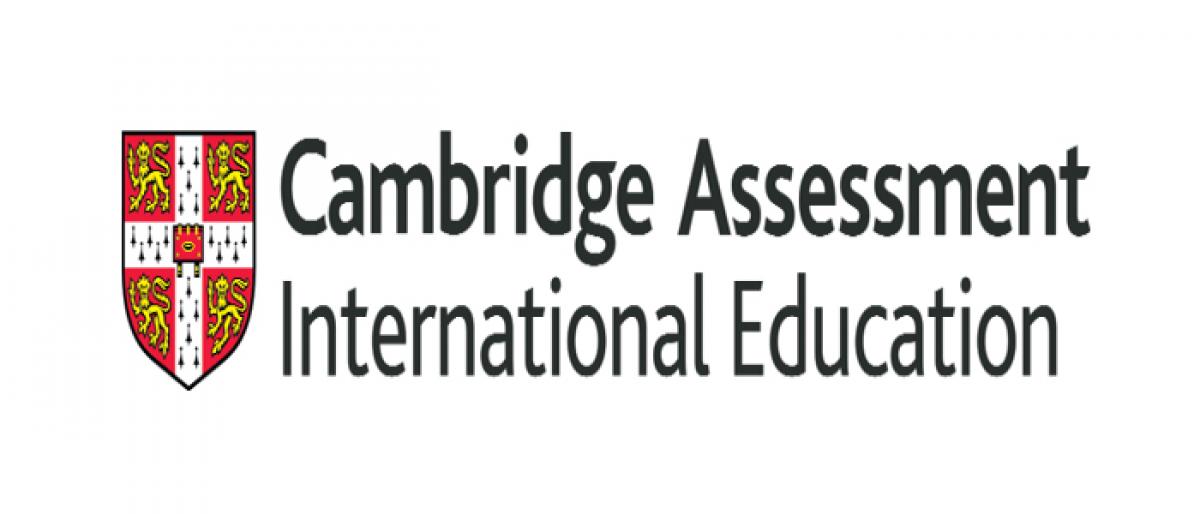 Highlights
Cambridge International has conferred an impressive 210 Outstanding Cambridge Learner Awards on Indian students The awards recognize exceptional exam performance in 201718 under four categories Top in the World, Top in the Country, High Achievement Award and Best Across In total, 94 Top in the Country awards have been won by students across India, out of which two awards have been ba
​Hyderabad: Cambridge International has conferred an impressive 210 Outstanding Cambridge Learner Awards on Indian students. The awards recognize exceptional exam performance in 2017-18 under four categories – 'Top in the World', 'Top in the Country', High Achievement Award' and 'Best Across'. In total, 94 'Top in the Country' awards have been won by students across India, out of which two awards have been bagged by the students in Hyderabad.
The Top in the Country awards recognise students who have achieved the highest mark in the country in a Cambridge IGCSE or Cambridge International AS & A Level subject in the November 2017, March 2018 and June 2018 Cambridge exam series.In the other three categories, 'Top in the World', 'High Achievement' and 'Best Across', students in India have won 62, 44and 10 awards respectively.
Maya Sukumaran, Principal,Gitanjali School, said:"It is always a great feeling to see your students recognised for their efforts and intelligence. I would also like to congratulate the teachers and parents who have worked equally hard in helping the students succeed. The Cambridge programme allows students to develop spontaneous thinking capability in studentseliminating the confinements that arise out of rote method of study.
There is a shift in selection of subjects and we see students opting for more non-STEM subjectsthat helps them understand the far reaching effects of their actions and leads to enhanced confidence in pursuit of their chosen career."
The award winners from schools across the country will be recognised for their impressive academic achievements at a Cambridge Outstanding Learner Awards ceremony early next year. There has been a substantial increase in the popularity of Cambridge qualifications in India and around the world. Over 450 schools in India offer Cambridge programmes and qualifications and the number is growing each year.