New book on manual scavenging enlightens young adults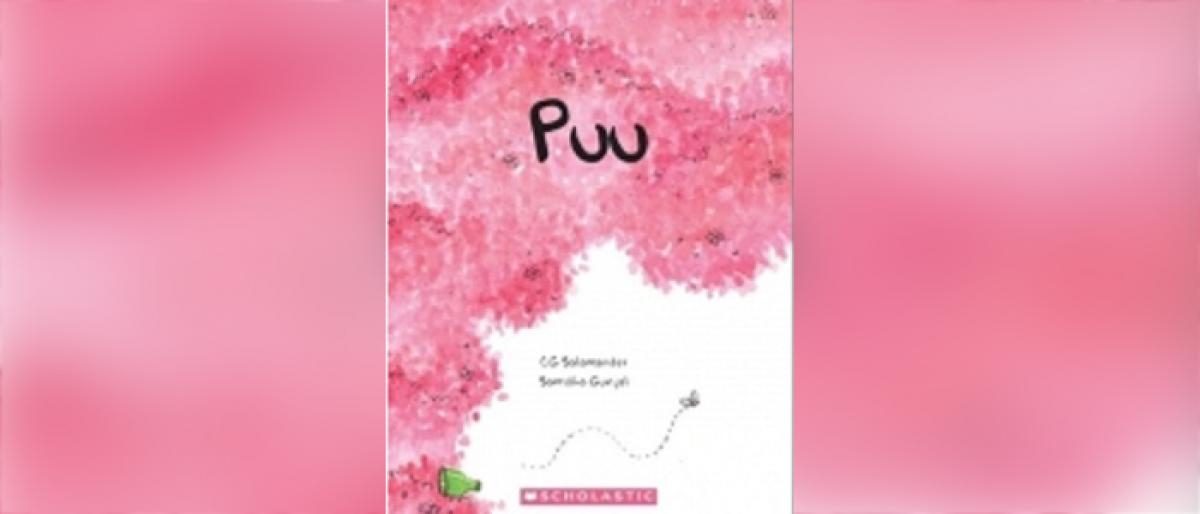 Highlights
In a slim picture book targeted at young adult readers, and dedicated to all the rationality left in the world, Scholastics Puu, tackles the issue of manual scavenging and the stigma associated with it, telling more in its few pages than what similar volumes have done in their lengthy avatars
​New Delhi: In a slim picture-book targeted at young-adult readers, and dedicated to "all the rationality left in the world", Scholastics "Puu", tackles the issue of manual scavenging and the stigma associated with it, telling more in its few pages than what similar volumes have done in their lengthy avatars.
Authored by CG Salamander and illustrated by Samidha Gunjal, it is the story of a young girl, with her as the protagonist as well as the narrator, and is told with both caution and liberty. It is cautious in its narration, as also in its depictions, so as to allow its readers -- young children with their imaginations still unhindered by the whyfores and wherefores of the larger world around -- to find for themselves the story within the story. At the same time, it is liberal in its outlook for it takes on an issue -- far too significant and yet so ignored. But the real beauty of the book lies in the manner that it is told.
"'Puu is a fascinating, bold, brave and timely book that addresses the issue of manual scavenging. The word 'Puu' means flower in Tamil, but in this book, the authors have masterfully given it many layers,' Shantanu Duttagupta, Publishing Head, Scholastic India, said in a statement. The authors said that they made a children's book on manual scavenging because they believed "children have a greater sense of outrage when it comes to the injustices of the world".
"As adults, we're desensitized, and we're more prone to making excuses for social inequalities; that's why we wrote and illustrated this book in layers. We wanted it to be as much a book for adults as it is for children with stories running in parallel, looming over and buried deep within. It's a book to stir conversation and provoke outrage about this deplorable and inhumane practice," Salamander and Gunjal said in a joint statement.
The young girl in the story faces discrimination, has few friends, is ignored by most people. "And I don't know why," she says, adding "It's not like I care". It is told from a child's point of view and deserves a read. It is priced at Rs 195, and was conceived at a workshop titled "Children Understand More", organised by Goethe Institute.