Maoists kill Salwa Judum founder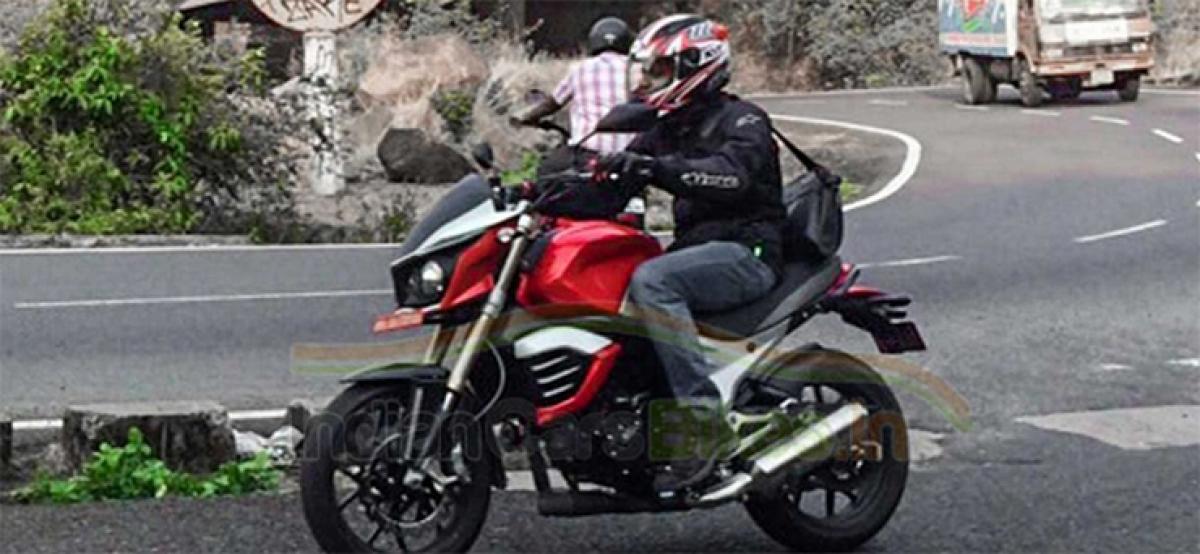 Highlights
They had for long been targeting Mahendra Karma Attacked him during Congress Parivartan Yatra in Chhattisgarh Karma spearheaded onslaught on...
They had for long been targeting Mahendra Karma
Attacked him during Congress Parivartan Yatra in Chhattisgarh
Karma spearheaded onslaught on the reds by rallying a particular tribeA
Another senior Congress leader V C Shukla wounded in the attack
PCC chief Nand Kumar Patel and his son kidnapped
Raipur (Agencies): Striking in a big way, heavily-armed Maoists on Saturday shot dead senior Congress leader and Salwa Judum founder Mahendra Karma, and injured former Union Minister V C Shukla who is said to be critical having sustained three bullets in an ambush in a dense forest in Chhattisgarh's Jagdalpur district. Around 17 persons were feared killed and over 20 injured in the attack, said sources.
The Maoists also kidnapped PCC chief Nand Kumar Patel and his son Dinesh after attacking a convoy of Congress leaders in Darba Gati Valley, police said. A former Congress MLA from Rajnandgaon Udya Mudaliyar was also shot dead and prominent woman tribal leader Phulo Devi Netam, Bastar, wounded by the Maoists who attacked the convoy around 5.30 pm when they were returning from the party's 'Parivartan' rally. There were unconfirmed reports of some policemen and other Congress activists being killed in the attack. Karma, a former Home Minister who was a guiding force behind "Salwa Judum" (anti-Maoist operation by vigilante groups), was surrounded by about 100 to 150 Maoists who peppered his body with bullets. The Maoists had put up road blocks by felling trees before triggering a landmine blast that hit one of the vehicles in the convoy and opening fire, police sources said. After carrying out the attack, the ultras set nearby trees on fire. The Personal Security Officers of the Congress leaders returned the fire but soon ran out of bullets becoming sitting ducks. The Maoist attack took place in a dense forest near National Highway 202 connecting Chhattisgarh with Maoist-hit Bhadrachalam district in adjacent Andhra Pradesh. Though the Chhattisgarh government is yet to respond to the attack, police confirmed that Congress leaders were targeted by the Maoists. Karma had survived the Maoists' bid on his life on November 8, 2012. He was the leader of opposition in Vidhan Sabha during 2003-08. An ethnic Adivasi, he founded the Salwa Judum, an anti-Maoist movement. Due to his intensive efforts, the State government patronised Salwa Judum cadres and set them as a corp of 'Special Police Officers' (SPOs) . They faced up to the Maoists and were known for alleged high-handedness on perceived supporters of Naxalites. The Supreme Court's disapproval of SPOs in the wake of an NHRC report on their human rights abuses, the government support waned away and the movement began to lose grip and started disappearing. BJP condemned the Maoist attack on Congress leaders and workers in Chhattisgarh and said all should rise above party politics to fight terror with a heavy hand.
PM, Sonia condemn 'dastardly attack'
New Delhi (PTI): Prime Minister Manmohan Singh on Saturday night talked to Chhattisgarh Chief Minister Raman Singh and asked him if any Central assistance was required by the State in the wake of the Maoist attack on Congress leaders. UPA Chairperson and Congress president Sonia Gandhi condemned the incident, saying it was an attack on the democratic values. She expressed shock and anguish over the dastardly attack in Chhattisgarh on party workers. "It is an attack on democratic values which need to be condemned by not only political parties, but society as a whole," she said.