Restaurant Review: La Cantina at Novotel Hyderabad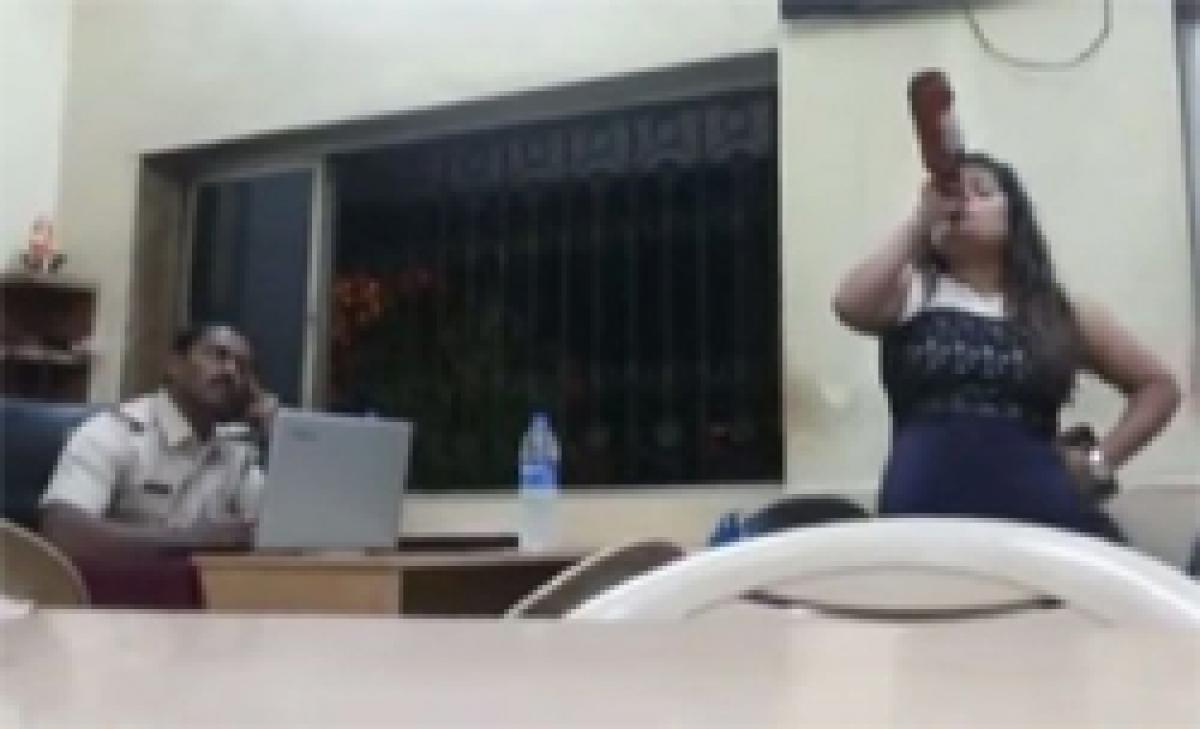 Highlights
Think Mexican & La Cantina immediately rings bells without any second thought ! La Cantina, a specialty Mexican restaurant of Novotel, Hitech city is located by the poolside with a conventional Mexican Household ambiance.
Think Mexican & La Cantina immediately rings bells without any second thought ! La Cantina, a specialty Mexican restaurant of Novotel, Hitech city is located by the poolside with a conventional Mexican Household ambiance.
Having had my trysts with La Cantina already in the past, was excited to be invited for the launch of their new menu which included a wide range of dishes crafted by Master Chef Jogha & his team that portrays the true culinary traditions of Mexico.
Started off my gourmet experience with freshly made Guacamole & corn chips paired along with a Classic Watermelon Margarita.
Loaded with fresh avocados, tomatoes, jalapenos & cilantro, the guacamole was super delicious and went well with the corn chips which in itself were soft and crunchy. For a second round, a different set of baked tortilla chips were served with salsa, sour cream & jalapenos which was quite distinct yet good. Both Salsa & Guacamole along with tortilla chips are one of the favorite condiments that's usually served along a Mexican Meal.
Mexican cuisine is best when paired with a Margarita, La Cantina offers a wide selection of Margaritas to choose from, I opted for a Aqua Watermelon while my friend opted for a Beer Margarita which were quite refreshing for the evening. Also one of the must try here is the Flaming Mojito, an experience of white rum, mint leaves, lime & brown sugar.
For the appetizers, the first of the lot was Mushroom Rellenos, a crisp variant of mushroom stuffed with ancho, jalapenos & chipotle. This wonderful vegetarian entrée of juicy mushrooms is bound to leave you wanting for more ! Loved it ! Next on line was the stuffed potato shell which is first baked with cheese and served with jalapeno cream, the result is a soft & fleshy appetizer which was outstanding.
This was followed by the crisp chicken wings dunked in chipotle sauce which is quite flavorful that complimented the refreshing margaritas. From what I know about Mexican cuisine, there is a lot of confusion in how the things are named be it the Quesadilla, Taco, Enchilada, Burrito, Chimichanga & Fajita and also as to which part of the meal they fit into .
To avoid this confusion, La Cantina has listed them under a "Specialties" section which makes it easy to understand them and place the order. Panko Fish with cabbage escabeche Taco was my order from this section.
Escabeche is a spicy acidic marinade which transforms the cabbage into an amazing accompaniment that went extremely well with panko (similar to bread crumb coating) fish. Although salsa & guacamole is a customary must, it can be opted out and i was privileged to have my Taco customized by Mr Shyam Sunder, the FB & Director who himself is Connoisseur of world cuisine.
From the mains, the Jalapeno Chilli beef rolled with Tortilla was outstanding while Ancho Chicken & Fig Enchilada couldn't have been better than this. The simple yet innovative addition of Fig to the Chicken done with Ancho chilli powder was outstanding and made it a wholesome experience to relish.
From the dessert section the Tres Leches was the first of the lot, it's a butter sponge cake, saturated with three kinds of milk, praline, double cream and condensed topped with a sugar rose petal.
This was definitely the star among the desserts ! The churros served with peanut caramel sauce were decent however would have liked it to have a little extra cinnamon sugar dusted over it. The banana dulce de leche wraps served with butterscotch ice cream and chocolate sauce was the perfect end to a gastronomical Mexican experience.
What I liked about this new menu at La Cantina is that it offers the best taste in simple and classic fashion by intelligently using seasonal ingredients to give its customers a new and comfortable food experience. Each dish is unique, delicious and completely worth trying.
All in all, La Cantina, winner of the best Mexican restaurant by The Times Food and Nightlife Awards 2015 enthrals you with an enchanting atmosphere surrounded by traditional Mexican décor and a wide variety of flavours, ingredients, spices and colorful garnishing which for sure would leave you spell bound.
As you raise your Margarita glass and savor the delightful new dishes…here is what you say: SALUD, AMOR Y DINERO, Y TIEMPO PARA GASTRLO !!
"Health, love & money and the time to spend it !
Photos and Review by Vishal Fernandes