Restaurant Review: Ambrosia Bliss, Delhi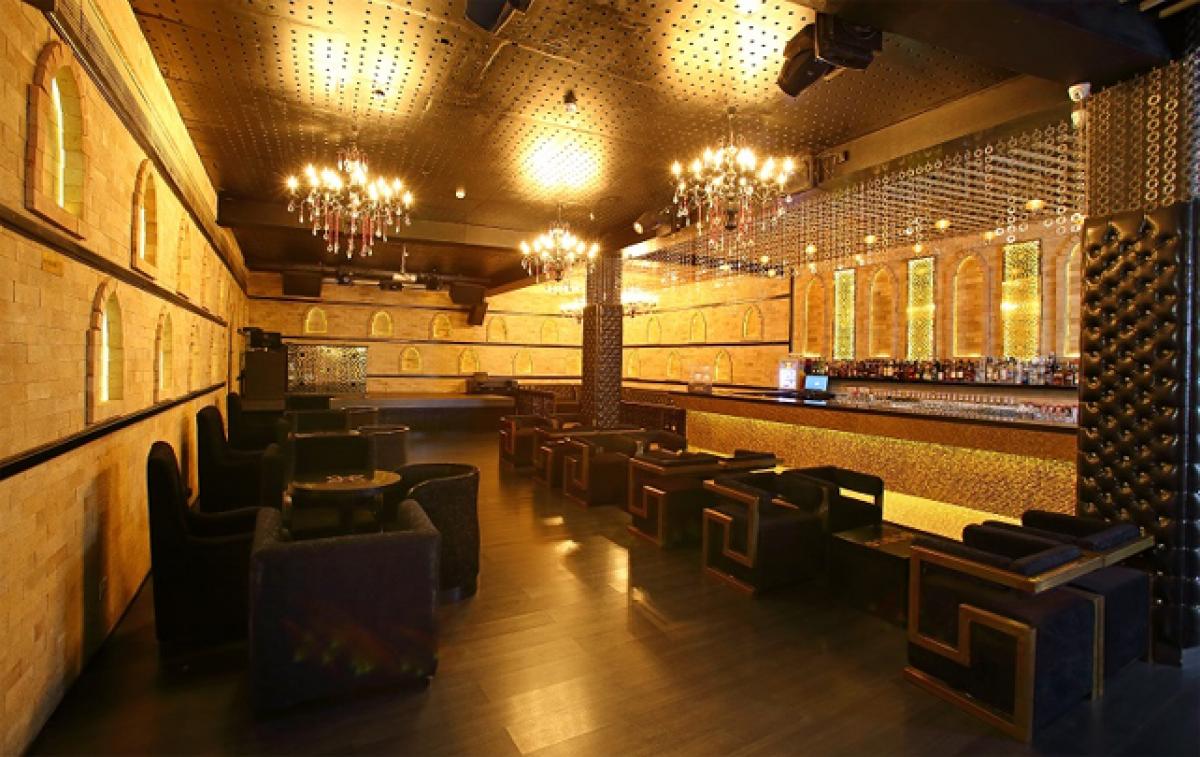 Highlights
Restaurant Review: Ambrosia Bliss, Delhi. The flagship restaurant started in September 2014 is running at the top list in Best Restaurant in Central...
New Delhi: The flagship restaurant started in September 2014 is running at the top list in Best Restaurant in Central Delhi. Spanning over 15,000 sq ft, the place looks over the entire beauty of Connaught place with three large balconies, beautiful interiors and great music hosting 150-200 guests daily. Offering more than 198 dishes across the globe, chef Pramapreet's fusion art with dishes is splendid.
Inspired from the Kashmiri designs and contemporary feel, the decor and ambience is rightly set for variant moods ranging from romantic, family gathering, lounging or casual. The restaurant is branched in to three rooms of lounge, family dinner and private gatherings. At the backdrop of ambience, light music comprising of an amalgamation of reggae, instrumental, soft music soothes the nerves.
General Manager, Sachin Sachdeva introduces Ambrosia Bliss with three words - food for god. He says, "Ambrosia has variant hang out places under one roof with three sun-kissed terraces, which are currently sealed due to govt laws, but shall re-open within next one week." He further shares that since the first day, they are gaining profits and soon will be reaching to different corners of Delhi, Mumbai and expand towards Dubai.
The menu has is a well-thought assembly of world cuisine in his menu, starting from Mughlai, Asian, and Italian cuisines by Chef Parampreet S Luthra. Glancing over the expansive menu, smiling waiters and managers assist guests to select the menu in accordance with their taste palate.
Chef has interestingly infused culture and flavours in dishes like Mushroom Galouti with Kesari Puff, Pakhtuni Paneer tikka and Tamarind Tofu cups. The list of flavours and blast of spices with every bite is extended to non-vegetarian platters with Lamb Kebab Wraps, Fish Floret, Prawn Dimsums tops the list among others.
Speaking to the chef, shares his passion for Asian food, especially seafood. Playing with spices, his creation of sole fish with hint of Bengali and Chinese sauce is splendid.
Adding flavours to swing with food , chef offers amazing cocktails like Beetel Bliss - which is a glass filled with toxic sweet paan (beetel leaf). Other worth trying cocktails are Stardust, Sangria, and American Smooch. With the vibrant combination of flavourful food and drinks, guests come back here to try the variant of flavourful cuisines.
With so many goodie points, Ambrosia Bliss is a sure place to hit any time and any day to unwind the city's craziness with high-spirited cocktails and delectable array of dishes. Before you head to the city's favourite hangout, do the reservations!
Subscribed Failed...
Subscribed Successfully...