Atlantis, The Palm Redefines Lebanese Cuisine with the Launch of Ayamna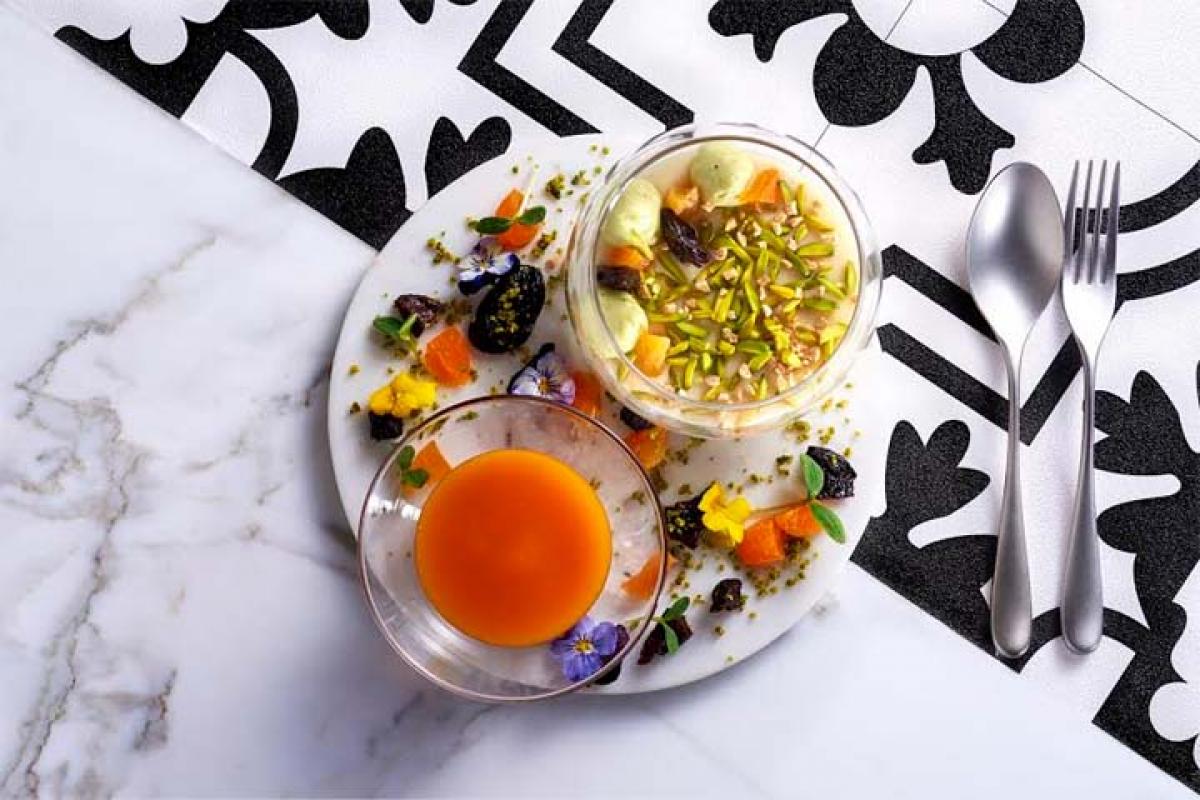 Highlights
A new dining concept that perfectly pairs the taste of tradition with a vibrant passion for food and flavour.Atlantis, The Palm, the culinary...
A new dining concept that perfectly pairs the taste of tradition with a vibrant passion for food and flavour.Atlantis, The Palm, the culinary destination resort in Dubai celebrates the launch of its new Lebanese restaurant, Ayamna. Opening March 2017, this fresh culinary concept promises to re-imagine Lebanese food whilst paying homage to the tastes, flavors and traditions of Lebanon.
Taking its meaning from the popular cliché the Good Old Days, Ayamna is a reference to that warm feeling evoked by the memorable experiences found in Lebanese culture, hearty food and buzzing atmosphere. Warm, decadent and stylish, Ayamna presents a passionate fusion of beautifully sourced plates, traditional entertainment and belly dancing, live music, a vibrant shisha terrace and spacious booth seating, perfect for accommodating large families and groups of friends. An impressive open kitchen also takes centre stage, giving guests an opportunity to watch Atlantis, The Palm's award-winning culinary team and Executive Chef Ali Elbourji deliver food with passion and perfection in every dish.
Ayamna's new menu focuses on fresh, seasonal produce, celebrating classic favorites served in a contemporary fashion. One such offering is the delicious baked lobster which veers away from expectations delivering only the best quality fresh lobster stuffed with a sumptuous creamy cheese. The Knaffe Prawns are another striking addition, beautifully plated, locally sourced and nestled in Knaffe nests, reminiscent to a work of art. Lebanese staples such as Hummus and Halloumi have also been given a twist, with the Hummus perfectly blended with ice to ensure a serving at the perfect temperature and Halloumi expertly sourced from Cyprus so that it retains its creamy texture for as long as it's being enjoyed. . An accompanying beverage menu has also been carefully crafted, perfectly pairing each dish with a range of fresh juices, innovative cocktails and Lebanese grape.
Bringing over 25 years of cooking experience to the table, Chef Ali Elbourji comments "I'm from Zahle and the area is very famous for mezze and lots of traditional Arabic food, so I definitely try and incorporatethis into my cooking. That said I like to add to or evolve certain dishes as long as the change complements the core ingredients."
Mark Patten, Senior Vice President, Food & Beverage at Atlantis, The Palm comments"Ayamna is an exciting addition to our offering at Atlantis, The Palm. With over 23 restaurants and dining outlets that offer among the most premium experiences you can get in Dubai, Ayamna is going to be a welcome addition to the exciting dining options available at Atlantis. I can't wait for guests and residents alike to experience what is sure to be one of the most talked about Lebanese restaurants in the region."
Complimentary Valet parking is available whilst dining at Atlantis. For restaurant reservations, please call + 971 4 426 2626 or email restaurantreservations@atlantisthepalm.com
Subscribed Failed...
Subscribed Successfully...