Indian TV is dominated by female actors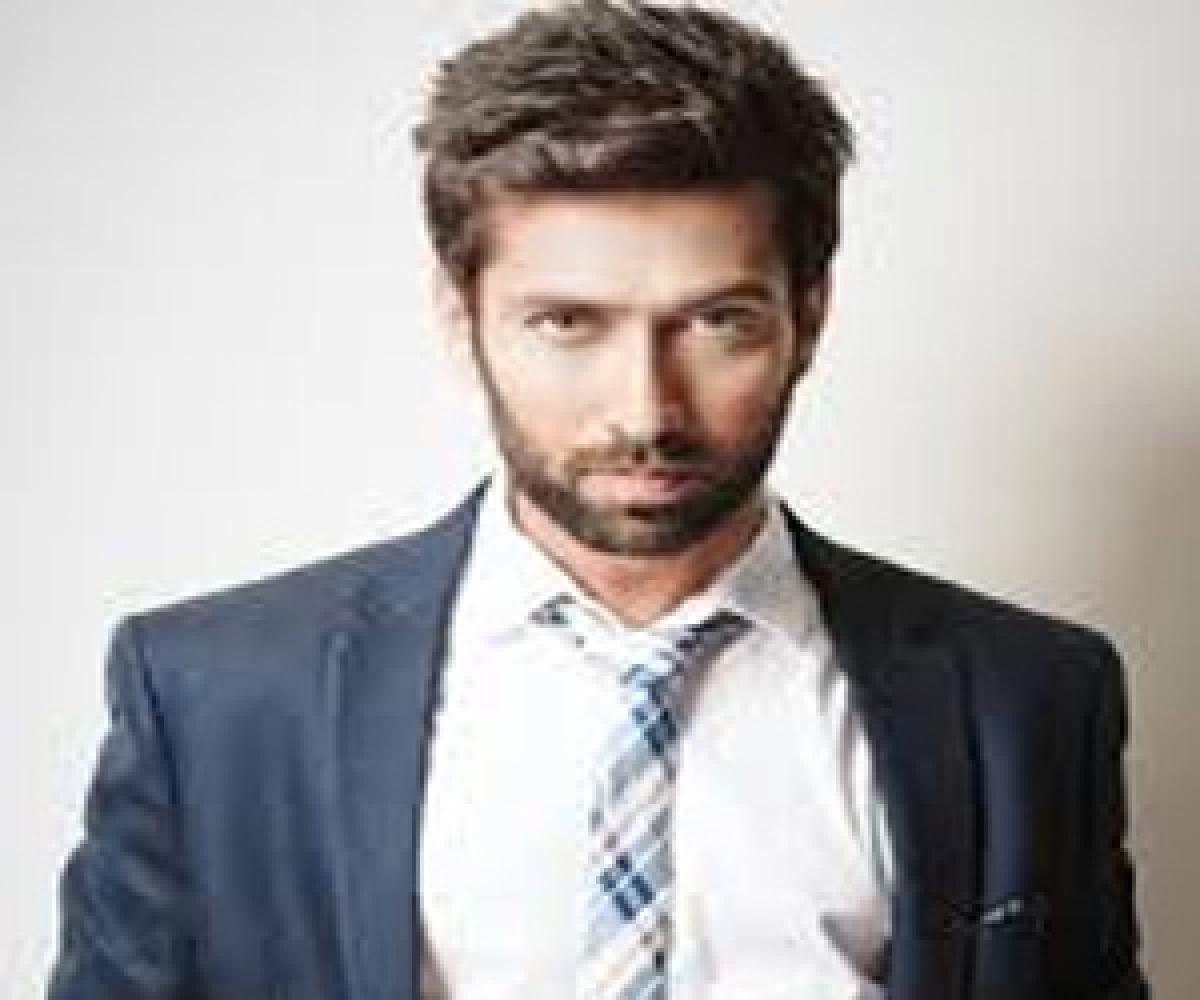 Highlights
Model-turned-actor Nakuul Mehta, who garnered popularity for his lead role in the Rajshri Production's soap opera 'Pyaar Ka Dard Hai Meetha Meetha Pyaara Pyaara' is currently donning the role of "Shivaay Singh Oberoi" in the TV series 'Ishqbaaz' on Star Plus
Model-turned-actor Nakuul Mehta, who garnered popularity for his lead role in the Rajshri Production's soap opera 'Pyaar Ka Dard Hai Meetha Meetha Pyaara Pyaara' is currently donning the role of "Shivaay Singh Oberoi" in the TV series 'Ishqbaaz' on Star Plus
Nakuul, why did you choose this project?
Since four years I'm working on TV and I'm very choosy about my work. I forayed in the television industry with the show 'Pyaar Ka Dard Hain Pyaara Pyaara Meeta Meeta' and then hosted 'India Got Talent's last season. To be honest it's hard for a male actor to bag the role of a protagonist and it is challenging too.
I feel that Indian television is dominated by female characters. 'Ishqbaaz', specifically offered a lot of scope to perform and it gave me a role, which I haven't attempted yet. At the same time, the makers (4 Lions Productions) of the show made some iconic serials on television. That's what gave me the confidence to go ahead with this.
The 10 pm slot is occupied with other popular shows; do you think there is a tough competition?
It's good that competition is there. It's good that there are two shows 'Kasam Tere Pyaar Ki', and 'Ek Duje Ke Vaaste' running successfully on the same time slot. We are also part of the race now, which motivates us to make a great show.
Why is Shivaay more focussed on fame and money?
It is all because of his relationships with the family. And I think a lot of time we try to find why this person is like this? I think sometimes you can't attribute why a person is like this. Some kids are fun-loving and some are not.
The interesting part of this role is that he has a certain way and we should go back to the story and think why his character is like that. When the audience doesn't get the right reason as to why Shivaay is being arrogant and rude, then everything fails. I feel it is a very Indian way of looking at the character. It will be intriguing if you see the role without any prejudice and bias.
Do you improvise your role?
I go with the script. It is the starting point of the role. Obviously, when Gul Khan is making the show, she will involve everyone creatively. So we had chats about how the role should shape up, etc. Once you understand the role according to the script, then you put your life experiences to it and then the character comes to life. And it is possible with teamwork. Once you start doing this you will find your own rhythm.
Did you, personally, undergo any changes for the role?
I love people and like to hang out with them. I'm still in touch with my last show's cast and crew. I'm genuinely a people's person. For this show I tried to keep within myself, not indulging in too much chatter on sets. It helps me to keep my focus on Shivaay, who doesn't talk to everyone.
So it sorts of helps me in keeping the equation going and once you are friendly, which happens automatically, I feel I will lose the essence of the role. When I'm doing some role, which I'm not in personal life at all then I think I have to keep myself aloof from everyone for some time.
How is it working with your co-star Surbhi Chandna?
It's good and fun. We started shooting a couple of months ago. I started working with her very recently. We did only 20 shots for about 10 or 15 days till now. Until now I was working with my on-screen brothers. I like actors, who are very enthusiastic and focused and she is one of them.
They were rumours that you were removed from India Got Talent due to bad hosting. Is it true?
It's quite funny (laughs). No one asked me this question till now. Well, there were different reasons for quitting the show. I was working with another channel and at that time I signed 'Ishqbaaz' on Star Plus. They wanted me exclusively for their channel and that was the reason I made an exit from the show.
However, I had an incredible time while hosting India Got Talent (IGT). Bharti is a dear friend of mine and it has been an amazing experience working with them. Since then I have hosted a lot of award functions. But if I was bad at hosting then no would have picked me up for several events post my exit from IGT. I really enjoy hosting and will continue doing it.
By: Abhyudaya Karamchetu