Two schools inaugurated at Gitam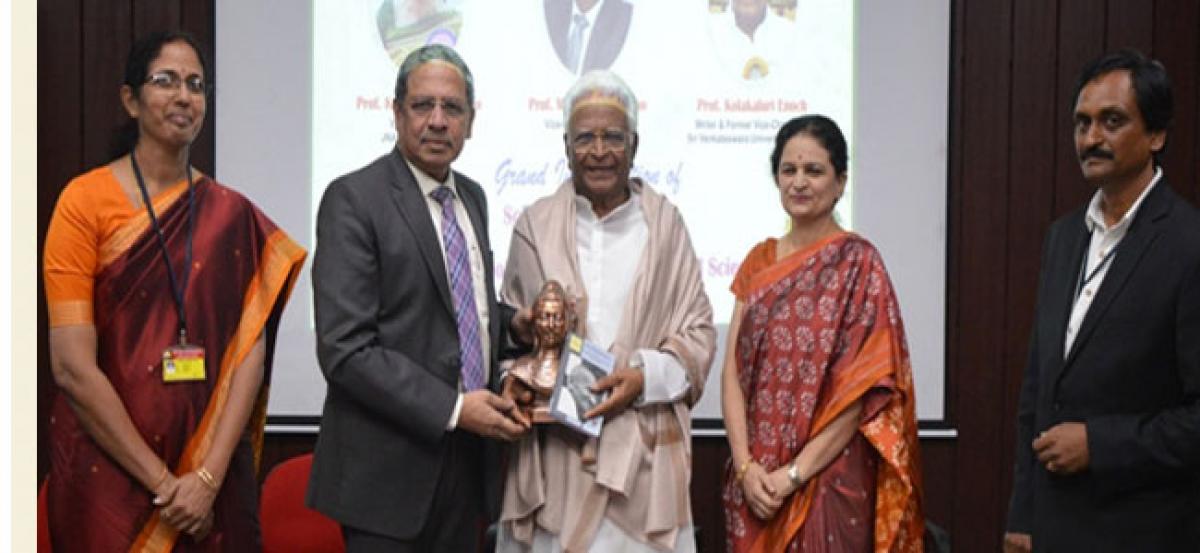 Highlights
For maintaining high standards in higher education University Grants Commission UGC has granted grade1 Autonomy to GITAM Deemed to be University and very few institutions got this status in the country, said by GITAM Vicechancellor Prof M S Prasada Rao here at GITAM campus on Saturday
Hyderabad: For maintaining high standards in higher education University Grants Commission (UGC) has granted grade-1 Autonomy to GITAM Deemed to be University and very few institutions got this status in the country, said by GITAM Vice-chancellor Prof M S Prasada Rao here at GITAM campus on Saturday. He presided over the inauguration of GITAM School of Architecture and Gandhi School of Humanities & Social Sciences on Saturday. While addressing the gathering he mentioned that granting Autonomy to GITAM will give a great scope to reach international standards.
He further said that we are under the ambit of UGC but we have the freedom to start new courses, off-campus centers, skill development courses and any other new academic programs. We have the freedom to hire foreign faculty, enroll foreign students, enter into academic collaborations and run open distance learning programmes etc. He happily informed that GITAM is one among other academic institutions, which are placed in the 'Study in India' programme. The object of this programme is to attract foreign students to study in India.
Our committed faculty also striving hard to import the outcome based education. We are not only proving the quality education and also encouraging the students to acquire overall development. We have been providing the flat forms to showcase their hidden talents. These all are paving the way to get good placements across the globe. Prof Prasada Rao launched Prep ENG (English for Competitive Exams) web portal and Vikas Magazine, an official newsletter 2nd issue. He felicitated the guests on this occasion.
Prof Kavita Daryani Rao, Vice-Chancellor, JNAFAU, declared open GITAM School of Architecture and advised the students to become better architects for better tomorrow to design the better buildings. Prof Enoch Kolakaluri, Former Vice-Chancellor, SVU declared open Gandhi School of Humanities & Social Sciences and said that do as per your wish and will but anyway don't stop it, if you stop it time would be passed away. Both were appreciated the GITAM management for inaugurating B.Arch in Telangana state, where very few (13) colleges only located and the humanities to cater the societal needs.