Teachers prefer manual system of transfers to web-based transfers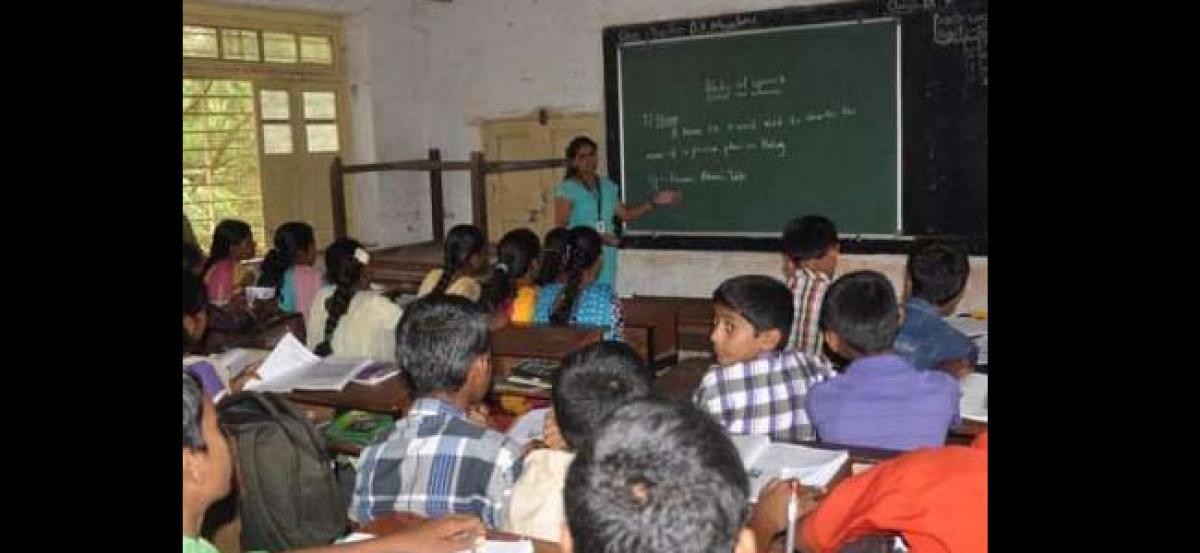 Highlights
The teachers are confused about the web-based counseling for transfers as the state government decided to go ahead with the practice in spite of its failure in neighbouring AP. They are appealing to government to conduct transfers in manual system.  Majority of the teachers are opposed to web-based counseling. But the state government did not relent. The government strongly believes that transfers
Parigi: The teachers are confused about the web-based counseling for transfers as the state government decided to go ahead with the practice in spite of its failure in neighbouring AP. They are appealing to government to conduct transfers in manual system.
Majority of the teachers are opposed to web-based counseling. But the state government did not relent. The government strongly believes that transfers effected through the web=based counseling would be transparent.
Moreover, transfer orders can be effectively served on thousands of teachers simultaneously. Moreover, the teachers would not have to wait hours together. Moreover, since the submission of the application is online, it would not derail academic work, the government feels. The web-based counseling held in AP is widely discussed about topic among the teachers.
The teachers weighed various options and feel that the web-based counseling has more disadvantages compared to advantages. As it is inevitable, the teachers are worried about how to exercise options and whether they would be able to secure the transfer to the school of their choice and so on.
There are many problems being encountered while exercising option to choose their schools. If the teacher's number is 1000, he is supposed to exercise options for 1000 schools. Moreover, possibilities of securing transfer to the school of the teacher's choice are remote and the teacher is likely to be posted to a school in far-flung areas.
If both the husband and wife are teachers, they will be posted to schools at different places which are not very close to each other. P Narender Reddy (SGT) expressed opinion to conduct the transfers through manual system as exercising options in the web-based system is a time-consuming affair.
In the manual system, a teacher will choose his place of working depending on the availability of vacancies available in schools so that the junior teacher will step in to the shoes of senior teacher. P Varalakshmi (SGT) says that 90 per cent of teachers has no awareness about the web-based counseling. It is not easy to exercise options visualizing the vacancies that are going to arise.
By Mohammad Wajeed
Interested in blogging for thehansindia.com? We will be happy to have you on board as a blogger.