Punjagutta cops take up bicycle patrolling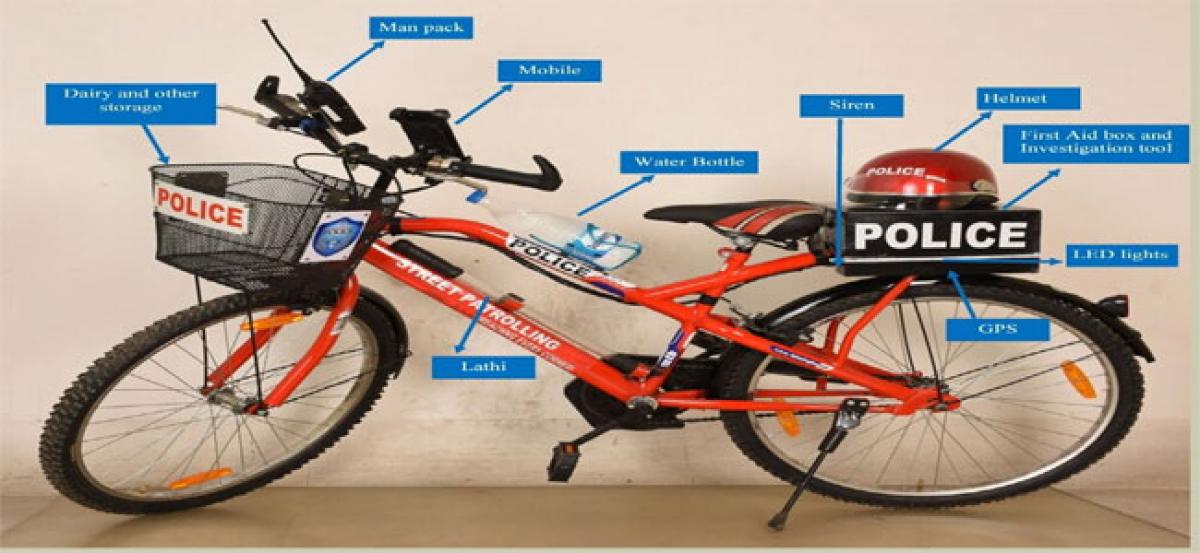 Highlights
he second best police station in India, the Panjagutta police station has now taken the lead in adding another method of patrolling using bicycle Police personnel would now be patrolling the streets on bicycles With this, there is a threelayer patrolling which include three Innova cars, five motorbikes and the newlylaunched bicycles
ADVERTISEMENT
Panjagutta: The second best police station in India, the Panjagutta police station has now taken the lead in adding another method of patrolling - using bicycle. Police personnel would now be patrolling the streets on bicycles. With this, there is a three-layer patrolling which include three Innova cars, five motorbikes and the newly-launched bicycles.
The idea is to reach to people easily and communicate better with the citizens, said SI K Gurunath. The Panjagutta police has launched five bicyclers for patrolling the streets and bylanes in Panjagutta division, each bicycle cost around Rs 8,000. SI, K Gurunath said that the bicycle patrolling will help the police personnel during the festive time such as Bonalu, through this, the police personnel can monitor various activities been taken up in the bylanes and reach the spot immediately as the motorbikes and cars cannot have more access to the by-lanes in the area.
Explaining the features of bicycle, Gurunath said that these bicycles will be used by home guards and constables. He said that the bicycle will have GPS, LED lights, First Aid box and Investigation tool, helmet, siren, water bottle, lathi, mobile, manpack and storage basket. He also said that the duties and responsibility are street bicycling patrolling by moving in the streets from 9 am to 6 pm, crime scene protection, criminal surveillance, collection of intelligence, community policing, assisting to IO and EO, coordination with BCs, patrol cars, checking the MO criminals and installation of Neenuasitham cameras.
BY Aneri Shah