83 children run away rescued at Secunderabad Railway Station in July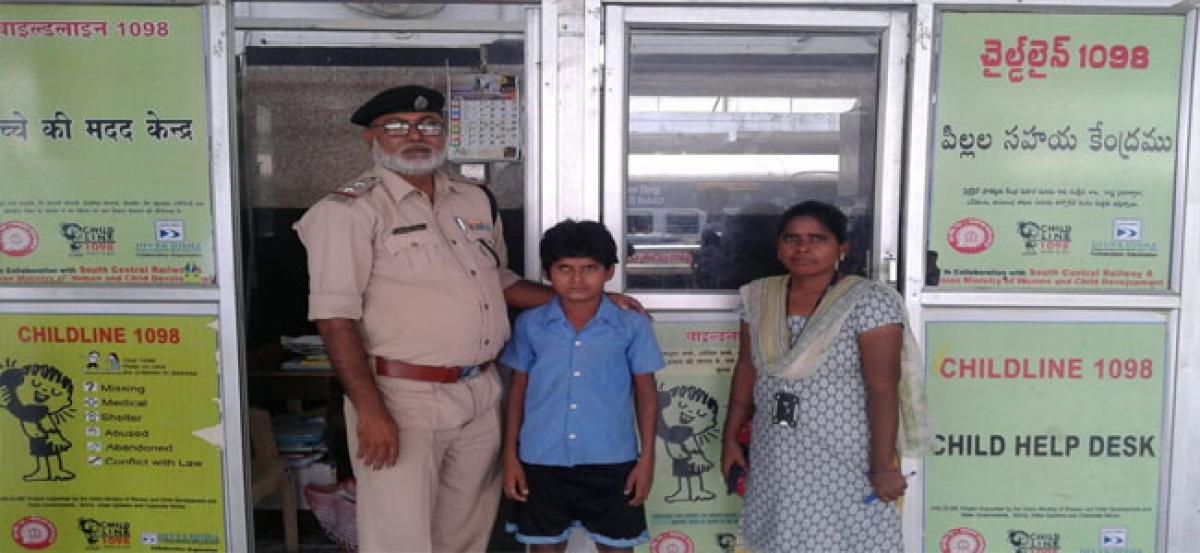 Highlights
The Railway Protection Force at Secunderabad Railway Station in collaboration with Divya Disha has rescued around 83 children in the month of July In most cases, children were found to run away from home for various reasons
Secunderabad: The Railway Protection Force at Secunderabad Railway Station in collaboration with Divya Disha has rescued around 83 children in the month of July. In most cases, children were found to run away from home for various reasons.
According to the latest report from Divya Disha an NGO that runs a helpline around 189 children were rescued from April 18 to July 18 this year, among which 164 are boys and the rest are the girls. In the year 2017, 577 children were identified across various platforms in the station. The rescued children were given assistance, 122 children were reconnected with the family and 67 children were sent to rehabilitation centers in the city.
On Wednesday, the RPF rescued a child sitting on platform no 7. The 12-year-old, Putti Kumar from Bihar was hired for work at a prominent bangles manufacturing factory at Dilshuknagar. He was given Rs 10,000 two years back by his parents and was sent to Hyderabad to work in the factory where he was ill-treated and beaten up all time by the owner of the factory, which made him to run away from there and landed at the railway station. "The child hails from Bihar and was found on Platform no 7 after he ran away from the bangle manufacturing factory where he was ill-treated.
The RPF will take appropriate action against the accused soon after fetching more details from the child. Later, the child will be sent to children welfare committee and attempts will be made to reconnect with his family," said Dawood, constable, RPF. Vijay, coordinator, Divya Disha children help desk, said that children run away from hostels and homes from all districts of Telangana and few from Andhra Pradesh. "Recently, a 14-year-old Anil (name changed on request), landed at Secunderabad Railway Station from Visakapatnam. He had run away from home after a fight with his sibling. He was rescued and sent back to Visakapatnam and reconnected with his family."
BY Sushma Nagaraju